1 year. 10 international locations. 18 career fields. 28 intern Snapchat takeovers.
For as many people can tell you about the unforgettable experience you will have interning abroad - from our admissions team, university partners, to our amazing group of alumni - we wanted to take it a step further and show you what it's really like.
So, to let our intern's experiences speak for themselves, we have interns on the ground host Snapchat takeovers for an authentic view of what it would be like in their shoes. These videos showcase their unique, day-to-day lifestyle of living and working abroad.
Take a Look!
We smile every time we watch this video, as each takeover provides a special story from our global interns, sharing the world from their very own lens.
From the moment they wake up, interns provide a perspective on international housing, their commute and transportation system, their internship placement, daily tasks and colleagues, and even share their favorite parts of their host city and activities.
Hear from our Hosts
What do intern's who've hosted a Snapchat takeover have to say?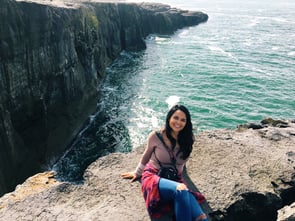 "[I decided to host a Snapchat Takeover because] I wanted to give people insight to a normal day of what I actually do as well as show prospective interns that this experience has more to offer than fetching coffee and hanging out in the copy room. It gave [friends and family] a peek into what my daily life is like and what Dublin/my office looks like. Put a name to the faces of some of my coworkers. It was exciting for them to watch." - Dublin Video Production Intern Fiona M.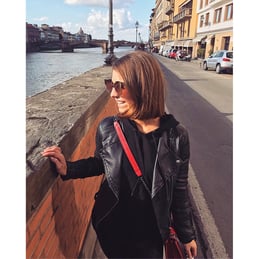 "Snapchat takeover is just another way of gaining more experience within social media and to me, I want to be able to show people that it isn't that scary being away for 3 months. Time literally does fly by and you will have the best time. [My friends and family said that] my takeover was natural yet really interesting! It was all positive so I was happy. It was really a lot of fun, I'd definitely recommend people to take part and have a go! " - Florence Event Management Intern Emily S.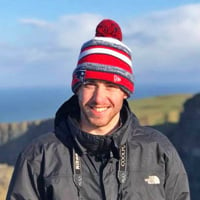 "I felt like it would be really fun for me! I'm big into social media and I thought it would be really cool to show any past, present, or future interns, as well as friends and family what it's like to intern abroad in Dublin. [My friends and family] found it entertaining with the humor as well as insightful as to what an average day looks like for me so I'm really glad I could show everyone!"
- Dublin Sports Management Intern Drew L.
From the Launch
Since the launch of our Snapchat takeovers in Spring 2017, when Barcelona Public Relations Intern Sarah S. from SUNY - Oswego took her audience along for the ride as she attended the Mobile World Congress with her company, we've been able to inspire thousands of students ready to take the leap and intern abroad.
To Now
Our University partners have recognized their students living their best lives interning abroad. And, our GE interns awaiting to go international for the start of their program have gotten insight and thrilled for their lifestyle to come, even recognizing their future host employers.
We've even expanded our takeovers to our on-site staff hosting and sharing their local expertise and day to day tasks in their cities, as well as showcasing our fun program inclusions such as our GE Day Trips (Check out our Barcelona Program Day Trip to the Montserrat Mountains) and our farewell exit orientations (Watch our London one at The Shard).
The Takeover Possibilities are Endless
As all of our interns have their own unique experiences, ranging in career fields, to internship companies, and different cities worldwide, the possibilities of showing you what it's like interning abroad are endless!
Check out all our intern's fun and inspiring Snapchat takeover videos.
With our biggest Summer programs starting in less than a month, we can't wait to see all of the amazing takeovers to come this season. Make sure to tune in!