In the Summer of 2018, Courtney R. traveled from one side of the States to the other for an internship in New York City. The San José University student had an incredible experience interning in the Big Apple -- one that she'll never forget.
With Courtney's help, we put together the top 8 reasons to intern in New York City.
1. Work Culture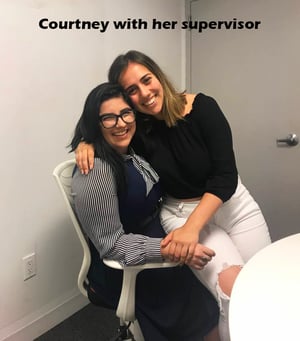 There's no doubt New York is a fast-paced city that influences the world and shapes the future. Within the legendary hustle and bustle of New York City is a work culture that thrives off of new ideas and innovation.
Though even under the influence of working long and hard to make it big in the Big Apple, many companies are starting to adapt, offering employees flexible hours to create the perfect work-life balance.
"Some companies celebrate "Summer Friday's" which means you get to leave the office early. Who doesn't love a four-hour workday?"
With the extra hours added to your weekend, you can explore the city and go visit the Metropolitan Museum of Art, the Statue of Liberty, or any of the other famous cultural landmarks around New York. You can also use the extra time to get a jumpstart on a weekend trip.
No matter what type of internship you have, you'll never find another work culture quite like the one in New York City.
2. Rooftop Events
You can travel to cities around the world, but you'll never find one with a skyline like New York's. Historically, no other city holds the same dreams, wonder, and possibilities. Lights shining down from the Empire State Building and the Freedom Tower scraping the sky are just a few of things that make the New York skyline worth viewing from all the rooftop bars, museums, and restaurants.
"Rooftops are fun all year around, but when the weather is just right in NYC it's the perfect place to enjoy time with your friends. Sunset makes for the perfect time to visit a rooftop - the sun sets over the skyline."
As an intern in NYC, you'll also get to be part of such an incredible skyline. By living in central Manhattan, you'll feel connected to NYC. You may end up finding rooftop parties like Courtney did or climbing the 1,576 steps to the top of the Empire State building.
No matter how you decide to explore the city's skyline, one thing is for sure - you'll become part of the heartbeat of one of the liveliest cities on earth.
3. The City That Never Sleeps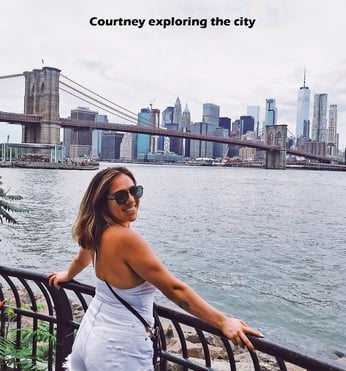 Around every corner, there's something new to discover and experience. With five distinct burrows and cultural neighborhoods like Little Italy and Chinatown, Courtney loved how there was always something exciting to experience.
"During summers in NYC, there are tons of events going on. I went on a few yacht cruises around the Statue of Liberty. I went to an event in Brooklyn that had outdoor music, food, and activities."
The experiences you'll have are endless. New York has some of the most unique and wonderful events the world has to offer including world-class fashion shows, amazing Broadway plays in Manhattan, street fairs in Brooklyn, and so much more.
New York is truly the city where you'll want to do and see everything. In eight or twelve weeks, you may not be able to cram in every event NYC has to offer, but you'll have the time of your life trying to do so.
4. Summer Streets
The streets were alive and the energy was electric during Courtney's summer internship. It was Courtney's host company that put together some of the Big Apple's most lively summer events. Every Saturday in August, Courtney's host company would shut down one of the city's busiest streets, Park Ave., to host "Summer Streets."
"You will typically see people running from 57th down to Astor Place and back up. Walking dogs, biking, scootering. There are stops along the road with live music, booths, food, and more activities."
Check out Courtney's Snapchat takeover to see one of the events she helped put on!
The streets aren't just alive in the summer, they're alive every season and every day. Intern in New York in the fall and you'll find the Next Wave festival, food fest, Halloween parades, and the city gearing up for the holiday season. In the spring, the city welcomes back the warm weather with fashion shows, flower festivals, and outdoor concerts.
No matter what season you come to New York for your internship you're guaranteed to have a long list of incredible events and celebrations to experience.
5. Weather
Courtney spent many summer days exploring the city and soaking up the sun. Even though Courtney is from sunny California, she found the weather in New York to be perfect for her internship.
"Nothing beats a summer in NY. It's most definitely hot, but it makes all your typical activities just that much more fun. Going to the beach, bathing on a rooftop, etc."
You'll discover every season in New York is something special. During the fall, you can take a stroll through Central Park and watch the deep red and yellow leaves fall from the trees. Cherry blossoms bloom in Brooklyn in the spring.
The beaches around the NYC area are the perfect way to cool down during the warm summers. You can even make your way down to Park Avenue to experience the Summer Street events Courtney's host company organized.
6. Networking Events
Nothing is more valuable to a young go-getter than a network of diverse professionals. In today's job market, most jobs are found through networking and references. Although you can find networking opportunities everywhere, there is no place better to network than the Big Apple.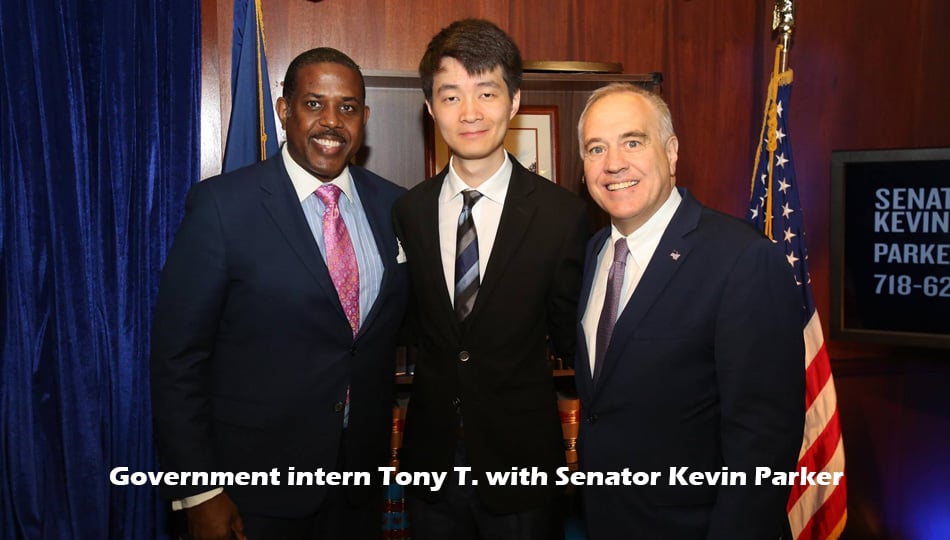 "Interning in NYC is cool enough, but there are endless networking opportunities, especially networking events. The amount of exposure and advice you can get from one event is eye-opening and inspirational."
NYC is one of the biggest business centers in the world, a significant fashion hotspot, and a city where dreamers find the opportunities they've waited for their whole lives. Nearly every career field is available in New York, and with each career, there is always a networking event to attend.
Building a network in New York doesn't just give you a network in the city, it gives you a network that extends around the world.
7. World's Largest Subway System
With buses, ferries, and taxis, there's always a way to get around New York, but nothing beats the subway. Statistically, New York has the largest subway in the world with over 470 stations.
In 2016 alone, 1.757 billion people rode the subway which averaged out to 5.7 million riders per weekday. Nearly every day, Courtney rode the iconic subway that's been featured in a long list of shows and movies.
"I think as much as people hate the subway, it's a great commute to do once in your life. I can't say I like it over driving, but for the time being, I really enjoyed using the system."
While interning in NYC, you're guaranteed to not only learn how to properly ride the subway - but master it. At first, the extensive map full of colors, letters, numbers, and lines may seem intimidating.
However, after only a few days and rides you'll soon discover why New York's subway is considered one of the best in the world. Once you master the NYC subway, you will be able to master any public transportation.
8. Easy to Travel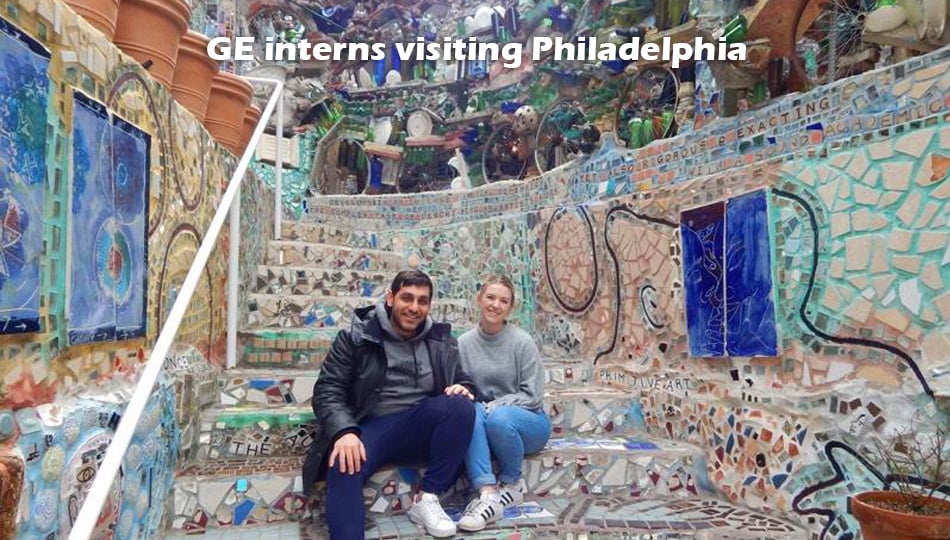 New York is a universe in itself. Every street is full of different languages and each neighborhood represents a different culture. There are also plenty of great places to visit outside of the city as well.
"NYC is perfect to travel to especially when you haven't experienced the Northeast much. Being from CA, I'm used to the South/Midwest. The atmosphere in NYC and surrounding areas is an [amazing] experience."
New York City is a gateway to different cities and towns up and down the East Coast. Take a short train ride from the city and you can get to beach towns like the Hamptons. If you want to take a longer but more scenic trip, you can jump on Amtrak or Megabus to explore great cities like Boston, Washington D.C., and be in Philadelphia in about three hours.
If you want to go a bit farther, there are a few major airports in the NYC area. You can find reasonably cheap flights to most major cities up and down the East Coast. From New York, the world is at the tip of your fingers.
New York is truly the city that never sleeps and never stops giving interns an incredible experience. With so many internship opportunities and fun activities, there's no better place to intern than New York City.