You did it! You made it through the interviewing process and stood out against everyone else — and you got the job! And now, after accepting your job offer, it's time to start your first day. Here are 5 ways to have your best first day possible.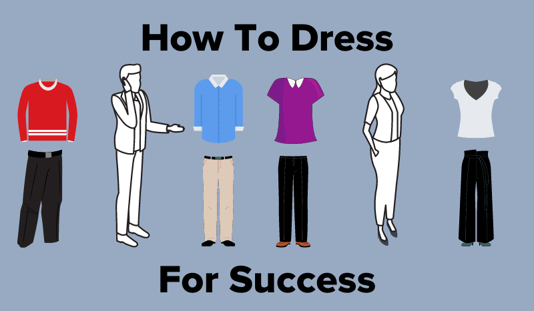 #1 Dress For Success
Dressing well on your first day can both increase your confidence in the office and also help you not stick out like a sore thumb. The key to dressing for success is being comfortable and wearing appropriate attire. One way to help you figure out what to wear is to check out the company's social media and LinkedIns to get a feel for the company atmosphere, as well as simply asking your boss what is appropriate to wear. If you're interning abroad, we recommend searching up what people wear to work in your host country. If you still feel unsure what to wear, go with the classic slacks with a sweater or button up shirt and nice matching shoes, not sneakers.
Another important thing to remember is to dress for the weather and commute. Is it going to be cold and rainy on your walk to work, or hot and humid on your bus commute? Dressing for the weather can also make you more comfortable on your first day of work. If you need to, bring a change of shoes to wear and an umbrella or rain jacket don't be afraid to be a little over prepared for your first day.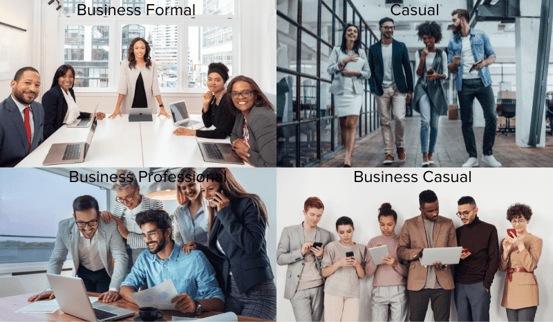 #2 Be Prepared
Here is a list of some ways we recommend preparing the night before:
Make sure all devices are charged, this includes laptops, phones, headphones, smart watches, and maybe even a portable charger.
Lay out your outfits, even down to socks and accessories. This might sound silly, but preparing a backup option can also if the weather takes a turn!
Pack your lunch or snacks to ensure you'll have enough energy to make it through your first day, and don't forget to fill up a water bottle to stay hydrated!
Prepare breakfast options: setting out coffee or making overnight oats.
Set multiple alarms at a volume you know you'll hear in the morning.
If you're interning abroad, it could be helpful to have note cards with some phrases if you are not familiar with the language (phrases like hello, how are you, my name is, etc.)
Being extra prepared for your first day can help with the first day jitters! Packing your stuff the night before is a perfect way to start.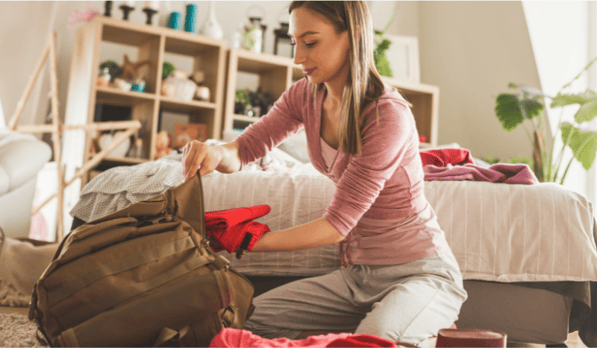 #3 What To Pack To Be Prepared
Once your morning routine has been prepared, next it's time to pack your bag. When you're in a new country, having copies of all your important documents can be a life saver - especially on your first day, when you have to fill out all those important forms.
We recommend having these items packed in your bag for your first day at your new internship:
Emergency toiletry bag with extra medicines, contacts/ glasses, charger, and important phone numbers just in case
Copies of your resume, insurance, visa, passport
Wallet
Lunch/ snacks & water bottle
When packing a bag, bring something from home that you used for school that you know is sturdy and can hold items, but also one that you can use as a carry-on as well when traveling to help save space!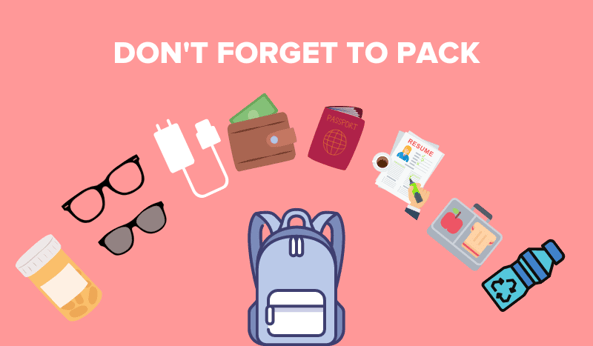 #4 Practice Your Commute
This might sound silly, but practicing your commute to work when in a new city can help you from getting lost on your first day. The first step to doing this is to locate your office, and what routes you can take to get there. When you are in a new country and maybe you don't speak the language, commuting can be hard - so already knowing how to get a metro card and navigating buses & trains, as well as their scheduled stops can take some stress off your first day. This practice run can also help you become familiar with the area around your apartment and office, and maybe you'll even be able to find a great spot to grab something to eat with friends after work!
This step is also important for staying safe. Tourists can easily be spotted because they often have their heads down looking at their phone or maps as they go, so familiarize yourself with your commute. If you still need help finding your way, use headphones and your phone in your pocket. The GPS will tell you where to go but allow you to not have to look - and you can learn landmarks as you go!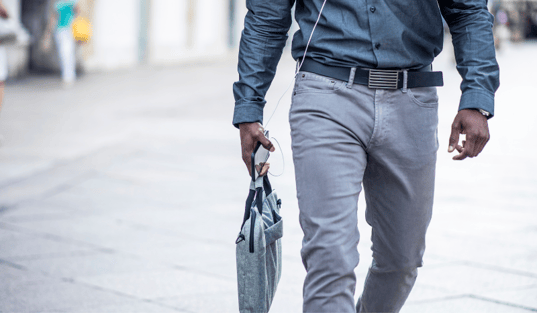 #5 Relax & Take A Breath
Once you are all packed, practiced and ready, take a second to relax before your first day. Hanging out with friends or other interns can help relax your nerves and help you feel less stressed. Practicing some yoga and breathing techniques is also an awesome way to calm your nerves. Another way to help your nerves is to call home to tell your friends and family about your exciting adventures so far! And remember - you can always call your Location Coordinator to ask for advice, that is what we're here for!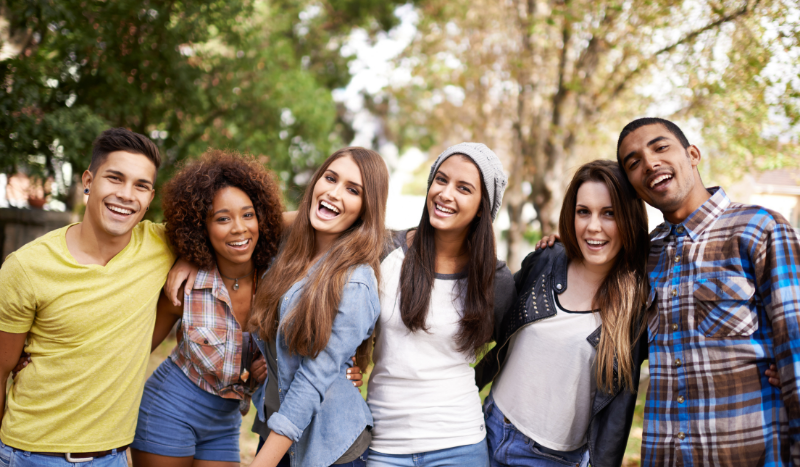 This experience can seem like a lot and very stressful but being prepared for your first day will show your boss and coworkers you are ready for work and that you are excited to be there with them! Your first day might not go as smooth as you'd like, but be confident in yourself! You earned your internship based off of your unique skills and qualifications - you've got this!
Ready to jump-start your career with an international internship? Apply today!