Visiting a city that is oversaturated with tourists can be a bit overwhelming. Sure you want to explore during your internship abroad, but sometimes you don't want to encounter droves of people who are all trying to get the same selfie. Check out this series of blog revealing the backdrops to some of your favorite shows, books, films, and celeb encounters!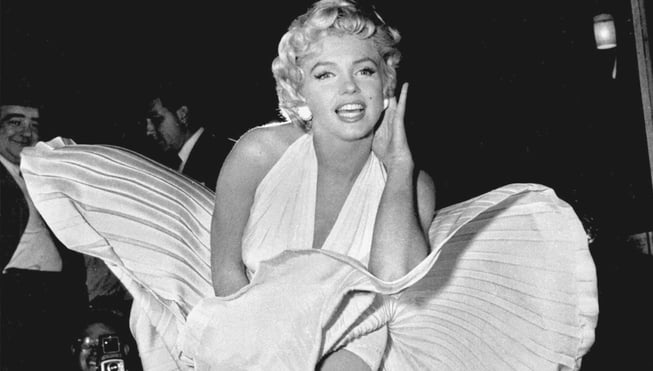 New York City has been used as a backdrop so many times that it may seem you're already familiar with the city itself. While the guided tours typically focus on classic landmarks, there are plenty of non-traditional film and literature landmarks that you can visit. Sure, during your internship in New York City you can compete with people for a photo recreating Marilyn Monroe's skirt flying up on the corner of Lexington and 52nd or, you can load up your metro card and check out these other notable, and slightly more unique cultural landmarks. Even if you're here for a Film & Theatre Internship, chances are you'll be pleasently surprised by the list below!
Seinfeld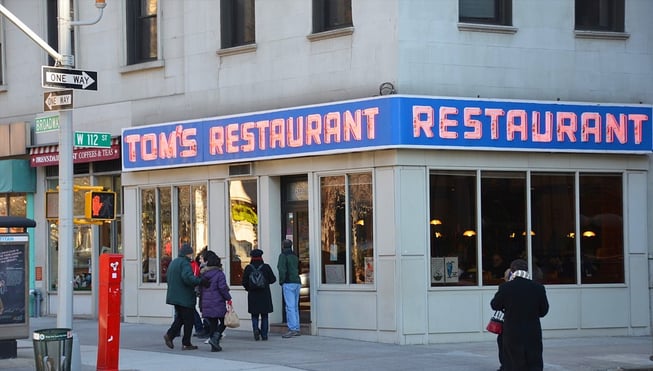 Tom's Restaurant
Chances are since you're here for a college internship, you were a toddler when the Seinfeld series finale aired. But fan or not, it doesn't negate two things: 1) The show is iconic, only way we can explain all those years of re-runs (isn't it still on?) 2) The diner that some of the most amazing conversations in TV history took place in is a real place. Take the 1 train Uptown and stop by Tom's Restaurant for a cup of Joe and an pic for the 'gram.
Address: Click here.
Michael Jackson's Bad Music Video
How awesome is it to know the legend himself actually shared the same commuter space as you? This is probably one of my favorite music videos of all time because of how MJ's brilliant choreography transformed a dirty 1980's brawl between rival gangs into a dance scene worthy of a Broadway stage. Take the A/C train into Brooklyn after your NYC internship and try to recreate a scene. Bonus points if you can get a video of you moonwalking in roller skates.
Girls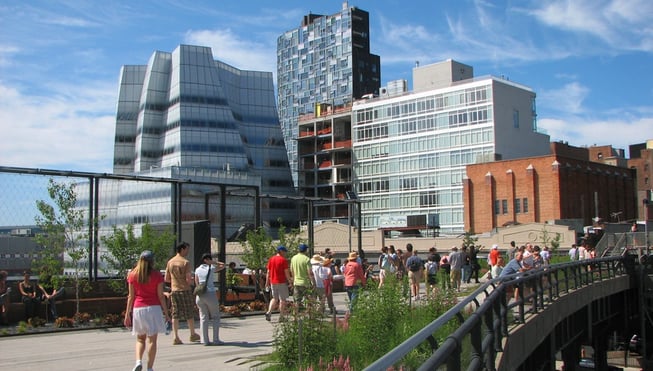 High Line Park
Lena Dunham put NYC hipster life on display with her HBO hit-show girls. In one of my favorite scenes from season 1, Marnie attends a function at an art gallery where she meets an artist that she had a crush on. They snuck out of the event for some alone time and attempted to visit Highline Park but unfortunately for them, it was closed. You don't need to have an Art Internship to appreciate this! The former train tracks spent 8 years being renovated prior to the official opening of the entire elevated park in 2014. Feel free to go for a stroll from 7AM - 10PM so you have plenty of time to get into the beautiful views of the West Side and colorful gardens before the gates get locked.
Do The Right Thing
Entire movie was shot on Stuyvesant Avenue between Quincy and Lexington. Another classic NYC moment, Spike Lee captures the essence of a Brooklyn summer circa '89 in Do The Right Thing. The film focuses on Mookie, the local pizza delivery guy who has to deal with rising tensions amidst the various communities in the area on one of the hottest days of the year.
Despite being before most 90's babies time, this movie should be on the radar of self proclaimed film buffs as it was Spike's second film to be released and how bold he was about approaching topics like class distinction, social mobility and ethnocentrism. Bedford Stuyvesant has undergone quite the makeover since 1989 but the city has not forgotten the impact of the film. In 2015 they renamed Stuyvesant Avenue "Do the Right Thing Way," in tribute to the iconic filmmaker. Channel in your inner Fashion Internship by grabbing a neon patterned windbreaker and some shell top adidas and strike a pose under the street sign.
Daredevil
Williamsburg's Turkey's Nest Tavern
Marvel enthusiasts, rejoice! If you feel like you were a legal assistant at Nelson & Murdock and need to wind down after a long day of binge watching (cross out) vicariously fighting crime, then head on down to Williamsburgs' Turkey's Nest Tavern. This is the real life version of Josie's Bar where Matt and Foggy frequent to celebrate/mourn their work in the TV series Daredevil. If you're under legal drinking age, kindly take your pictures outside and remember where to visit when you return to NYC after your birthday. If you're over legal drinking age, head on in and get some additional pictures of the inside which may prove to be a bit more recognizable to your friends back home.
Address: Click Here.
Power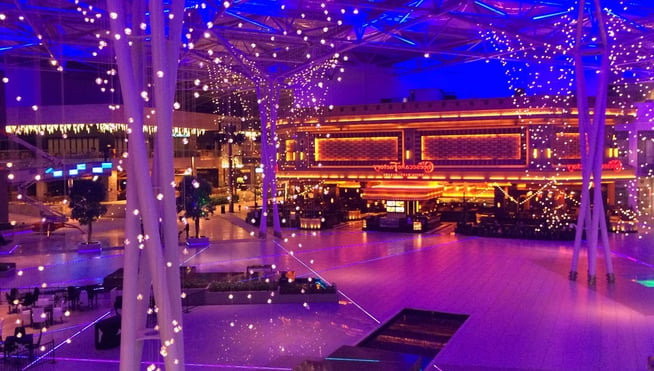 Truth Night Club aka Highline Stages
Can you tell that I'm a major TV junkie yet? If you've ever watched Power on Starz you'll know that James St. Patrick owns and operates a club you wish you were cool enough to get into. Truth Night Club looks too good to be true because it is! Their production team converted Highline Stages, a venue space used for a variety of events from fashion shows to gallery expeditions, into one of the hottest NYC nightclubs and a popular back drop for the show. If you're in NYC for an Event Planning internship, maybe you'll even host an event there! It's nestled in the meatpacking district which is full of actual hot spots that celebs frequent when they visit NYC so don't be surprised if you bump into someone autograph worthy while you're exploring!
Address: Click Here.
Unbreakable Kimmy Schmidt House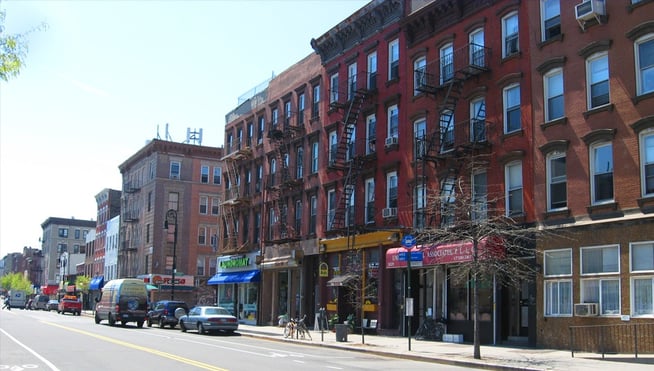 Freeman Street, in-between West Street and Eagle Street
One of the most fascinating things about being in New York is the variety of real life characters you can see waltzing down the street. The entire cast of Unbreakable Kimmy Schmidt is full of ridiculous antics but in truth - real New Yorkers have encountered people like this on a regular Monday morning commute so it's really no big deal. Kimmy and Titus rent a "garden" apartment located in Greenpoint, Brooklyn and Ellie Kemper who plays Kimmy Schmidt told New York magazine that her brightly colored costumes didn't attract the attention of any of the fellow Greenpoint inhabitants, because "everyone dresses like that here." Maybe these are some stories that you;ll recieve if you're working in NYC for a Journalism Internship!
Broad City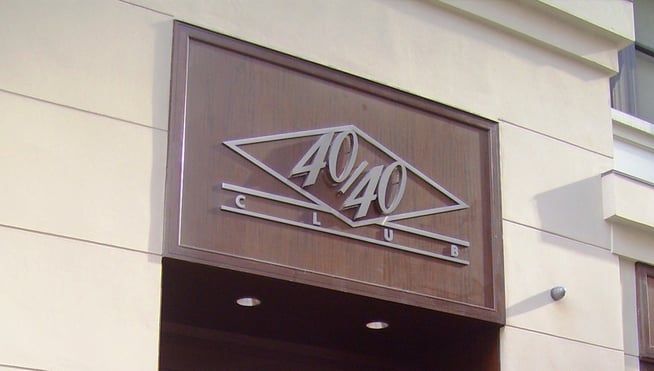 I promise you that people are not exaggerating when they say there is always something happening in New York City. Perfect example of this is when Ilana and Abbi are meandering about town and over hear a guy on his phone yelling about a party at the 40/40 Club, a Flatiron hotspot co-owned by Jay-Z. Apparently, this "Hernandez party" is getting free bottle service. Ilana and Abbi adjust their outfits accordingly, head to 40/40, claim to be with the Hernandez party and have an amazing time. I'm by no means promising you a similar evening at this venue, however, if you're a Beyonce fan then by default you should want to visit the club her husband owns. If you're a Broad City fan then you should see where Ilana got the opportunity to make an important check on her bucket list. Lastly, if you're a Jay-Z fan then duh!
Address: Click Here.
The Great Gatsby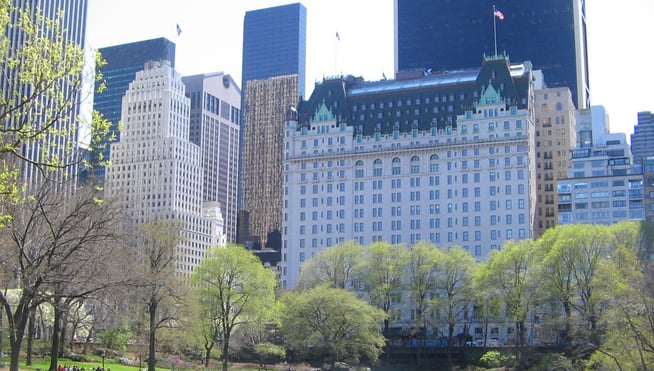 The Plaza Hotel
Whether you read The Great Gatsby book or saw the cinematically opulent version with Leonardo DiCaprio, you do know that one of the most intense scenes happened in the Plaza Hotel. While we can't pinpoint exactly which suite Tom hosted his random summer soiree in, you can at least take a gander at the lobby and perhaps treat yourself to dinner if you're feeling like a big spender after your NYC internship.
Address: Click Here.
Harlem by Langston Hughes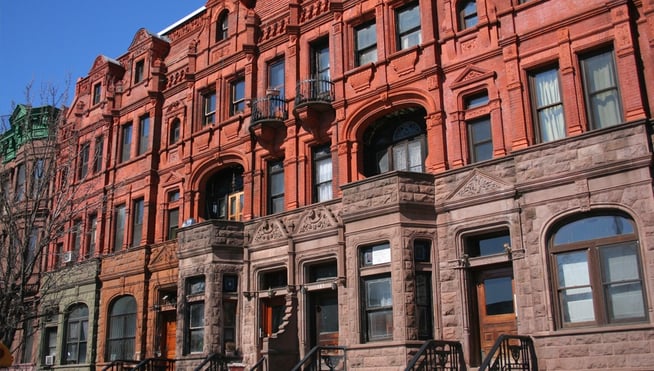 Harlem the neighborhood is extremely rich in culture. While Langston Hughe's poem takes on a tone that may deter one from visiting, don't miss out on the opportunity to experience the hub that led to the rebirth of the African American arts scene. While the Harlem Renaissance only lasted from 1918 to the Mid 1930s, the impact of the writings, music and artwork created at the time have continued to influence artists throughout the ages.
One of the most notable landmarks is the Apollo theater which served as a rite of passage for many stars since 1934. Some of your faves have been booed off the stage at Amateur Night but somehow became successful despite their initial reception (ahem, Dave Chappelle).
Gentrification has changed the demographic since it's early beginnings but there is a nice blend of historical landmarks/hipster restaurants for you to explore. Take the train up to 125th street and wear a good pair of sneakers for this adventure.
It's Time to make your Bucket List!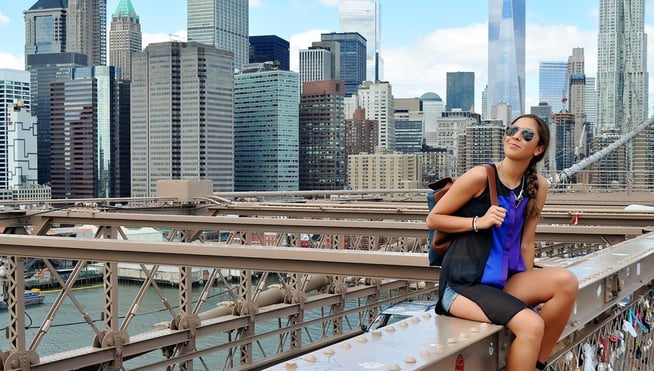 Now that you know how to be a cool tourist, impress your friends from your NYC internship program with the new hangout spots that you discovered. Also, if you learned about some new shows - don't watch them until your trip is over because binge watching is a complete waste of time when there's a whole city to explore!
Are there any other filming spots that you recognized that we didn't cover? Feel free to let us know in the comments!