Make the most of your time in Prague without breaking your budget!Prague is a very affordable city full of culture and things to do. Even the most famous sites are super affordable to visit!
Check out these 10 free or low-cost things to do in Prague:
1. Prague Castle
Prague Castle is one of the most iconic sites to visit in Prague with discounted entry offered for students! The Prague Castle Circuit includes access to the Old Royal Palace, St. George's Basilica, the Golden Lane, and St. Vitus Cathedral. Prague Castle is rich with history from the Kings of Bohemia dating back to the 12th century to current seat of the Head of State.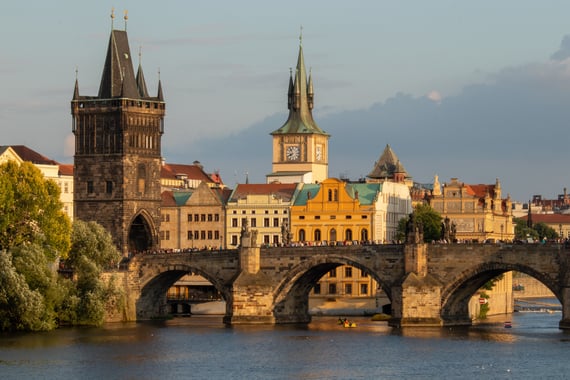 2. Lennon Wall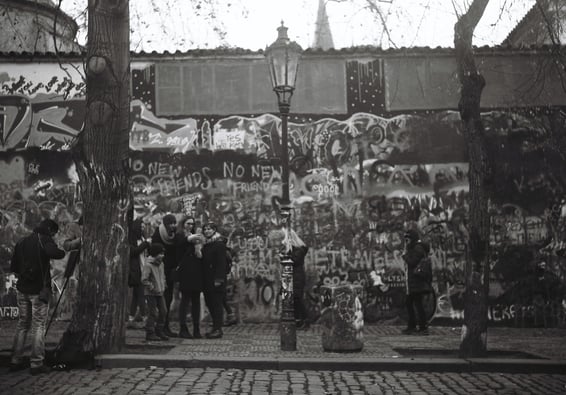 Although John Lennon never actually visited Prague, his influence remains a notable part of Prague's cultural history. The Lennon Wall came to be spontaneously but has since been painted and repainted several times over the years covered in vibrant street art inspired by Lennon and the Beatles. It also serves as a symbol of freedom and creative space for social commentary by the Czech people on local and world events. With its colorful backdrop, the Lennon Wall makes for a great photo op!
3. Charles Bridge & Old Town Bridge Tower
Take a stroll across the Charles Bridge for some prime view of the Old Town Bridge Tower and the Vltava River! For Marvel fans, the Charles Bridge was famously featured in Spider-Man: Far From Home.

Other popular movies filmed at this location include fan favorites like Wanted, Mission Impossible, The Fall, and The Omen. Prague is one of the best places to film in so make sure you check out this page that lists all the fun insights and details on all the popular movies filmed in Prague.
4. Letná Park (Letenské Sady)

This is the spot for the best view of the city! Stop here for a photo op with the perfect Prague cityscape background. There is also plenty of green space around the park to enjoy a picnic with friends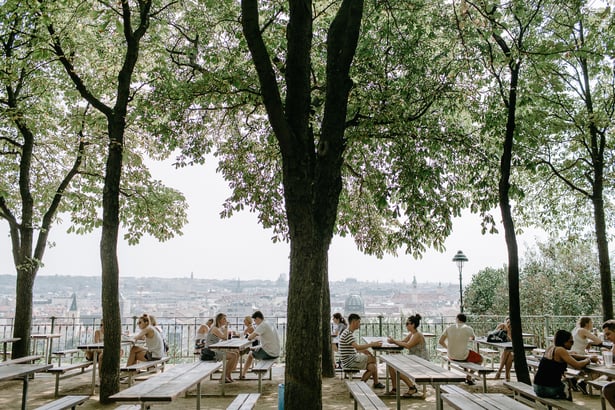 While you're there make sure you stop at the Lentá Park Beer Garden to grab a drink or to watch patrons pass by on roller-skates and bikes.
5. Sweet Treats
If you have a sweet tooth, you have to try some of Prague's most iconic desserts. Though not native to Prague, you will find several spots around the city selling Trdelnik, a rolled pastry covered with sugar and walnut topping.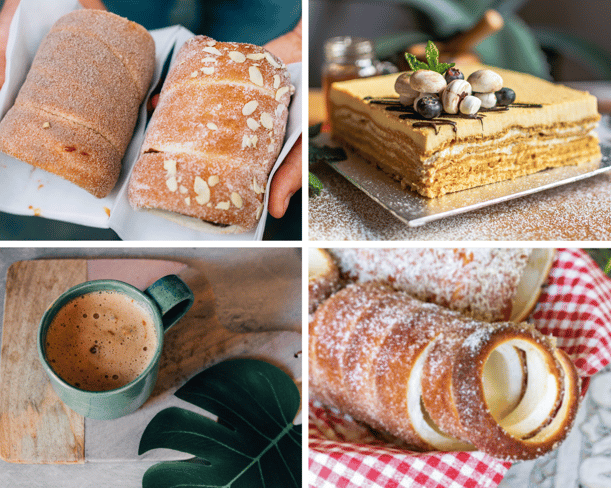 There are also Medovnik and Marlenka, two types of honey cakes that are popular in Prague. Be sure to stop by the Chocafe for a cup of hot chocolate that is worth trying any time of the year, even summer.
6. Olsany Cemetery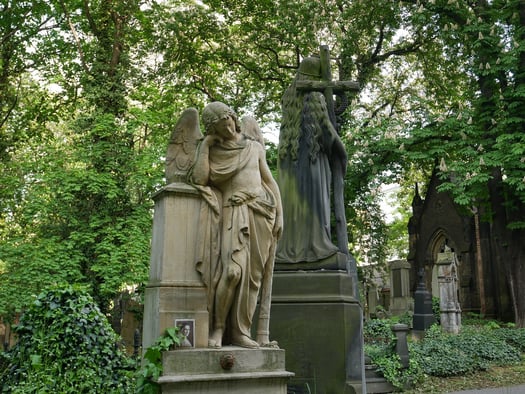 The Olsany Cemetery is a little off the beaten path but could be considered Prague's version of the Pere Lachaise cemetery in Paris. It is the city's largest cemetery with several famous burials of Czech writers, artists, and politicians.
7. Pedal Boat on the Vltava River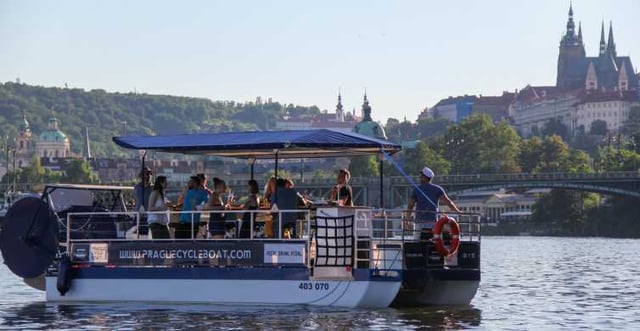 See the city from a different perspective by renting a pedal boat on the Vltava River. Pedal boats can be rented for about 300- 500 CZK per hour or approximately $12- 20 USD. Be careful if peddling under the St. Charles Bridge - boat traffic can be heavy in this area!
8. Wenceslas Square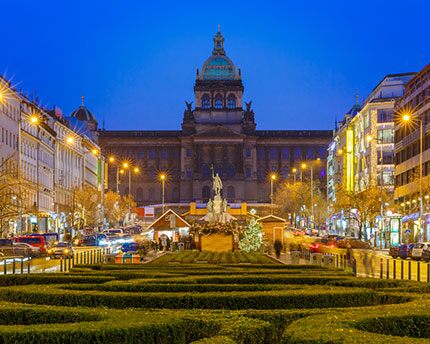 Wenceslas Square is one of the main city squares in Prague. There are often a variety of street performers and passerby which makes it a great spot for people to watch. In the winter, Wenceslas Square is also one of the main locations for the Prague Christmas Market.
9. Farmers Markets
Browse through Prague's farmers markets where produce, baked goods, flowers, and other items are sold by local and regional vendors. Farmers markets in Prague encourage sustainable shopping. Since 2017, the Hermanak market is one of the first farmers markets to go plastic- free. Shoppers are encouraged to bring their own bags and other packaging items for purchases to minimize waste
10. Neighborhoods and Districts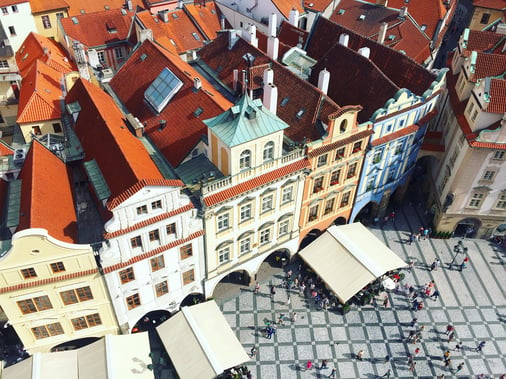 There is a variety go neighborhoods and city districts worth exploring throughout the city! You will see the most notable differences between Prague's Old Town and New Town areas. Old Town is home to many of Prague's most famous sites and attractions, some of which are included on this list. New Town, as the name suggests, has a more modern vibe and active nightlife. No matter where you are staying in Prague, be sure to take some time to venture out to other areas of the city to see all Prague has to offer!
Are You Ready To Go?
Prague is a city rich with history, culture, and outdoor activities for students and visitors without breaking the bank. Explore these and other Czech destinations while in Prague!