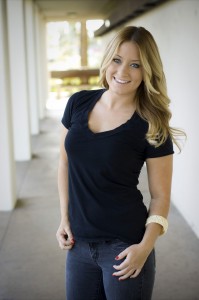 The thought that I will be living and interning in London for two months is finally starting to sink in. I guess it's about time; I leave for the UK in two weeks. The feeling is a mixture of anticipation and excitement, comparable to leaving for my first semester of college, three years ago. Even though I will only be in London for a portion of the summer, it is all I can think about. What do I wear? How will I get around? Will I be able to catch some of the Olympics? How can I get the most out of my internship? All these questions circle through my head endlessly, and I use Google constantly to find all the answers. Seriously, how did we live before Google? But the main question my brain won't let go of: Wait... I'm going to LONDON for TWO MONTHS?! I keep having to repeat it to myself so I can finally wrap my head around the fact.
As I start to absorb what is going to happen in two short weeks, I can't help but reflect on the process and the stresses I filled my head with in the past couple months. First of all, time zone differences really proved to be a challenge. Three hours from the West Coast (I'm from California) to the East Coast, and more to Europe, really shouldn't be that difficult. But the combination of an incredibly stressful college semester and me not necessarily being a morning person caused a few glitches with Global Experience webinars and, the scariest part, my internship interview. The morning of my interview, I was awoken with an unusual call asking me why I was not signed on to Skype, where my interview was set. I thought I had an additional hour to get ready, but some miscalculations happened with the time difference and, before you knew it, I was out of bed, hair straightened with interview attire on in ten minutes flat. Shaken but not broken! I actually think the surprise wake-up call helped me in my interview. I felt more candid and open than any other I have participated in. The interviewer was hilarious and put me at ease, and the interview made me all the more excited to intern in London.
My next stress came as the clock started working against me to receive my Visa. Three weeks to go and I still needed to get finger printed and send in all my documents. I managed to send everything in rapidly and made sure to boldly right 'PRIORITY SERVICE' in red sharpie about a twenty times on the outside of the FedEx overnight envelope. I reluctantly handed over the completed package to the postman ("my passport is in here man, treat this with extra care"), and that was that. I received an email soon after that my package had been received and they acknowledged the priority service on the outside. I felt a sense of relief until two days later, a second email said my Visa needed "extra review." WHAT?! I freaked out, but I figured there was nothing I could do, and things always seem to work themselves out. It was a great mentality to have, because two days after that I received my passport complete with Visa in the mail.
The entire experience -- me stressing, feeling relief, stressing again -- taught me two very important things. First, thank goodness I did the research to find a company that is so active in every part of the going abroad/interning/visa process. Global Experiences was with me every step of the way, and communicated so actively, I always knew someone had my back. Second, I stress out too much. As a public relations major and former PR intern, the stress worked to my advantage as I was able to work with items that were time sensitive and get stories to the press quickly. Now, however, it's time to relax, take each day as it comes and rely heavily on the belief that everything happens for a reason.
With everything finally in place, I'm using my last two weeks to shop, hang with my seven roommates that I will miss intensely, and eat as many bean and cheese burritos as I can. Because guess what -- I'm ACTUALLY going to London (one more time for good measure)!!