Everyone has a bucket list when traveling to somewhere new - even when your primary reason for being there is for your fabulous new internship. After you've hit all the hot spots, it's time to explore some equally exciting highlights. Join me as I share 8 tourist destinations where you can snap a pic for the 'gram at eight of your favorite book, TV show, and film locations around London, England.
1. The Black Prince, Kingsman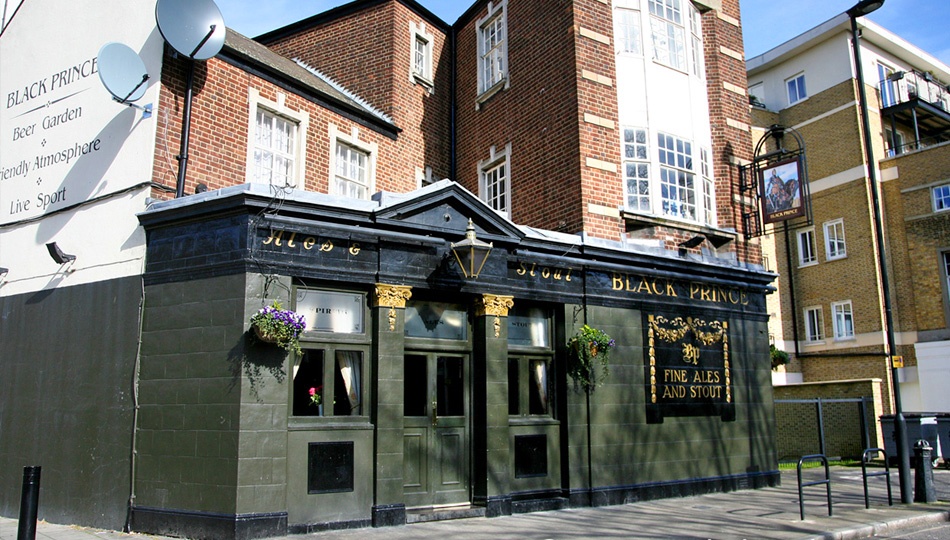 6 Black Prince Rd, Kennington, London SE11 6HS
If you're into posh accents, tailored suits and year 3018 levels of spy gadgets, then I'm sure you've indulged by watching Kingsman: The Secret Service. When senior spy Harry Hart attempts to recruit, Eggsy, it results in a massive bar fight where they all but destroy the bar. The tables and glasses have since been replaced, and you can stop by after your internship to take a photo outside or perhaps stop in for an order of fish and chips.
2. Old Royal Naval College, Les Miserables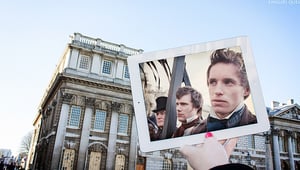 King William Walk, London SE10 9 NN
Old Royal Naval College is one of the most popular film locations around London and arguably one of the most popular filming locations in the world. Nearly every major release out of the UK in the last few years have shot at least a few scenes in the area. The stunning architecture and size of the college make it perfect for everything from the epic scenes in Thor: The Dark World to the dramatic scenes in Les Miserables. Old Royal Naval College has been labeled a world heritage site and is a must see for any movie buff.
3. The Blue Door, Notting Hill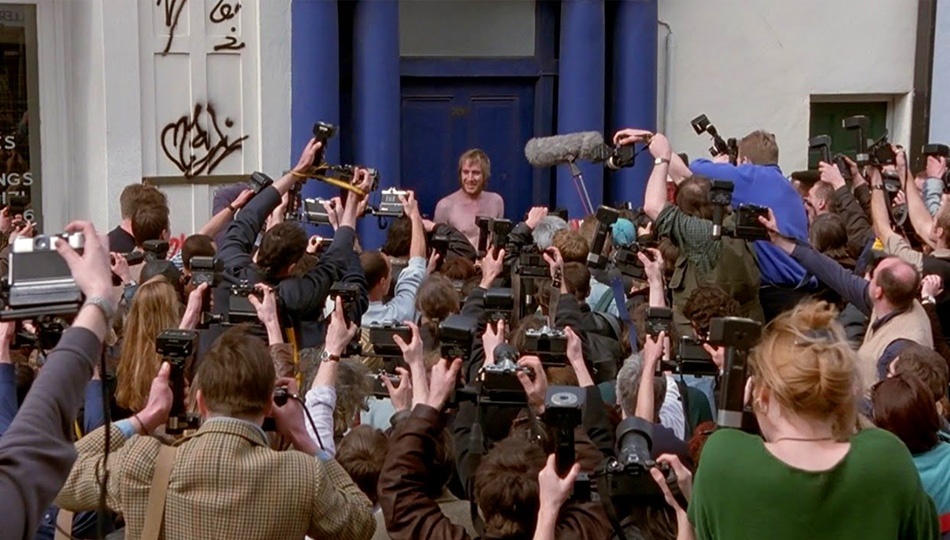 280 Westbourne Park Road, Notting Hill
If Notting Hill isn't on your list of top five romantic comedies ever to grace the silver screen, then I doubt your taste can be trusted. Take a stroll through this beautiful neighborhood, which is full of iconic landmarks from the movie (i.e., Portobello Road Market, Rosemead Gardens). Stop by the flat where Anna Scott was hoping to hideout undetected in a love nest until the paparazzi showed up and spoiled all of her plans. Take a picture with the blue door that William Thacker opened up to reveal hundreds or reporters on his doorstep vying for a chance to capture an image of him and his media darling lover.
4. Islington Andover Estates, Chewing Gum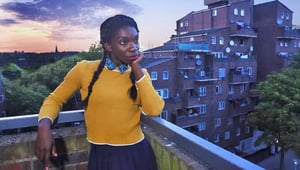 Holloway, North London
It's a shame there won't be any more seasons of this tear-inducing hilarious show, but we should all be grateful that Tracey took us on a wild ride through her neighborhood and all its happenings. The entire series was shot in the estates, and the film crew provided job opportunities to residents who were interested in the film industry. Wear a silly outfit and take a picture in the courtyard in commemoration of this awesome series.
5. Les Ambassadeurs
5 Hamilton Pl, Mayfair, London W1J 7ED, UK
Did you know that the real James Bond was from the Dominican Republic? The character was not so loosely based on Porfirio Rubirosa, a government agent moonlighting as an international playboy, who Ian Fleming had the pleasure of spending a great deal of time with over the years. Fleming worried that presenting Bond with Caribbean heritage would discourage audiences from appreciating his works and decided to make him European instead, but that's another story for another day.
In the first film of the ever-growing series, Agent 007 is pictured at this high-end gaming club, where he plays a round of baccarat chemin de fer against his lovely female lead, Sylvia Trench. It is in this club where we first here the immortal introduction "Bond. James Bond."
6. Statue of Havelock
Trafalgar Square, London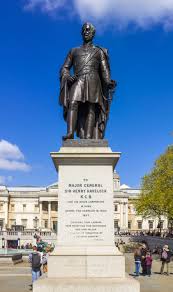 Take a breather from film landmarks; this attraction comes from the literary world. In Zadie Smith's novel White Teeth, she follows three families through London throughout the 70's, 80's and 90's. Havelock, a general from the British Armed Forces, who defeated the opposition in the First Indian War for Independence in 1857.
He is a painful reminder of the failure of one of the characters, Millat, whose grandfather is said to have fired the first shot that led to the war. He was later executed for his rebellion, and his actions were labeled foolish and coward-like in British accounts of the events.
"It just means you're nothing, repeated Millat, working his way through the premature vomit (girls drinking doubles since three o'clock) over to Havelock, to look Havelock in his stony eye." p.419, Ch 19
Bonus for Marvel/History Buffs: Trafalgar Square is also where they shot the Victory in Europe Day scene (the day when the World War II Allies formally accepted the unconditional surrender of the armed forces of Nazi Germany and the end of the Third Reich) in Captain America: The First Avenger. Extra's dressed in period pieces for the re-enactment of the celebration.
7. Over 70 different films, South Bank
South Bank, Along the River Thames
South Bank is not just one address and is actually a large area stretchered along one side of the Thames River. But as one of the most popular filming locations in London, we had to include it on our list. South Bank and the surrounding area has been used in over 70 films including About Time and James Bond's Spectre.
It's not just international spy films filmed along the South Bank; the area is also seen in a long list of romantic comedies including everyone's favorite rom-com Love Actually. The area already has a reputation for being one of London's most romantic locations and host the city's annual Festival of Love.
8. Platform 9 ¾, Harry Potter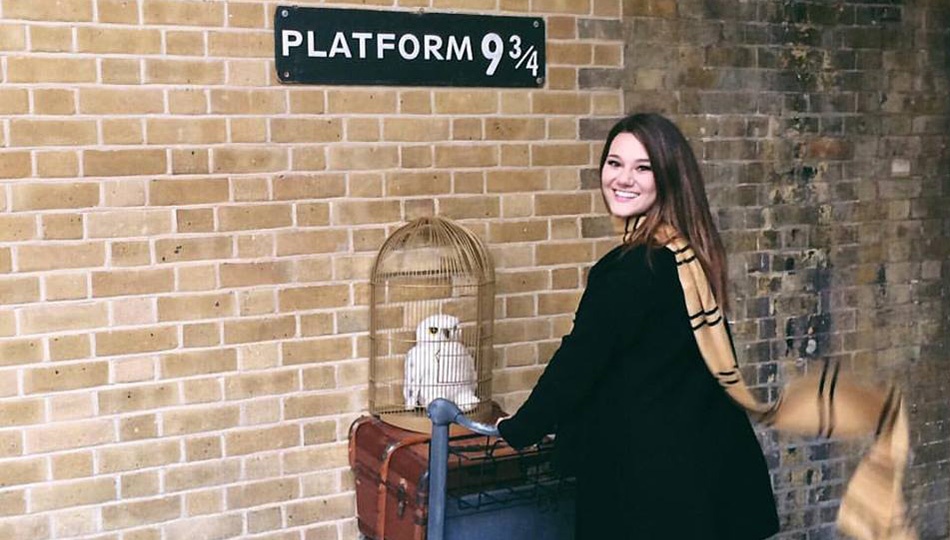 King's Crossing, London
Nearly all of us grew up with JK Rowling's adventures of the boy wizard Harry Potter. We grew up alongside Harry as he made his way through Hogwarts, defeating the dark arts, and growing into the world's greatest wizard. Casual fans of the series and Potterheads alike will remember the famous scene where Harry sets off to Hogwarts for the first time by running through Platform 9 3/4.
If you make your way down to King's Crossing station, you can visit platform 9 3/4 and take a picture with Harry's cart already halfway through the wall. Also, make sure to check out the Harry Potter London store right next door. Stepping into the shop will make you feel as if you'll be setting off for Hogwarts soon as its designed after Ollivander's wand shop. You might not be able to pick up a wand with real phoenix feather in it, but there are plenty of souvenirs for every house.
Now that you have some new hot spots to check out while in London, load up your Oyster card and hit the streets. And if you are still thinking about whether or not you should intern in London, the answer is yes! There's a reason filmmakers and authors alike continue to use this location as a backdrop to their stories. Apply today and get ready for your own international internship in London.