We all rave over Aussie accents and surfer bods, but there is so much more to love about Sydney, Australia, then just the gorgeous people it produces. With warm weather almost all year round, stunning beaches and coastal walks, amazing restaurants and pubs, culture from all over the world, and the Opera House - what's not to love?
Having lived in Sydney for five years, I think it is one of the best places in the world! If you're thinking of Interning in Sydney, you've come to the right place. Here to share with you my top 10 how to's and tips and tricks for anyone who wants to be a Sydneysider.
1. How to Afford it
As good as Sydney sounds, unfortunately it is very expensive. Don't get discouraged though, there are plenty of ways to budget and other work arounds to live a great lifestyle. To make up for the higher costs, take advantage of Australia's national minimum wage - it's at a whopping $18.29 per hour!
Live like a local and get a "bar job." Waitressing or bartending is a great way to make extra cash and help you do all the fun things Sydney has to offer, plus you'll have the opportunity to meet people from all over the world. If you decide to bartend, make sure to complete the required RSA (responsible service of alcohol) course online. Finding a place should be easy as there is an abundance of restaurants and bars though my suggestion, check out places on Crowne Street in Surry Hills. This street is just outside the city, always buzzing, and an ease to get to with bus routes and a train station nearby.
To beat the expensive costs of food and drinks, daily specials and happy hour is key. Prices in Sydney are not likely to lessen anytime soon, but after a while you'll assimilate and start to believe, like everyone else, that paying $15 for a sandwich is reasonable.
Check out this blog with more ways to budget in Sydney.
2. How to be a Foodie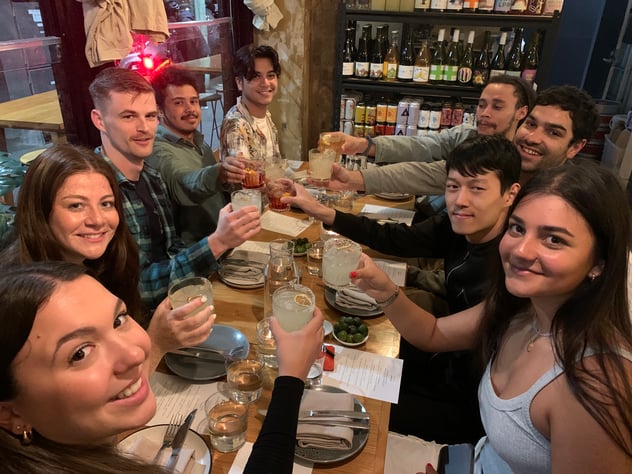 With a strong international culture, Sydney provides every type of cuisine. In a week you can try a meat pie, chicken schnitzel or "schnitty', laska, pad thai, a kebab, brazilian barbeque, or anything else your heart desires. Sydneysiders are quite health-conscious though and always keep looking their best, as a day out on the beach is just a day away. Find yourself going along with the trends and head to one of the many laid-back cafes or vegetarian and vegan restaurants.
Now a foodie, put these places on your go-to list; the Glenmore for your more Australian food, Mr. Wong or Din Tai Fung for the best dumplings around, Mejico for your Mexican fix, Bondi Hardware for when you are feeling peckish (Sydney lingo for if you want to snack on something), the Bucket List for the sunny days, and Frankie's Pizza when you just want a slice.
Jump on the avocado or "avo" on toast bandwagon even if it costs you. Try vegemite and of course Tim Tams are a must. For your first Tim Tam you must bite the corners of two opposite sides and drink a hot chocolate or coffee through it as if it was a straw. Quick! Pop it in your mouth as the cookie melts and is insanely deliciously sweet. Really want to eat something Australian? Australia is the only country that eats both their national animals, so you can try kangaroo and emu, or even crocodile!
3. How to Pick the Best Beach for you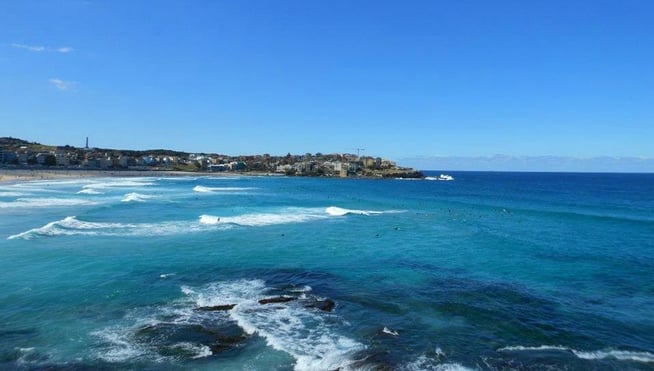 While there are many white-sandy, breathtaking beaches around Sydney, each one has their own charm. Locals will encourage you to go to Manly Beach, which if you're traveling from the city, comes with one of the best ferry rides. Strong swimmer? Start at Manly Beach and venture out into a bit of open water to swim across to Shelly Beach where it's a great spot for a relaxing afternoon. Freshwater Beach is also a local favorite, and is the official birthplace of surfing in Australia!
If you are one to prefer soft green grass rather than sand in your toes, head to Bronte Beach which offers a great picnic area and complimentary barbecues for a great day out - a rite of passage for anyone born and bred in Sydney.
Even though it comes with the connotation of being the most touristy beach, Bondi Beach is the most iconic beach and in my opinion, the most beautiful. Head to Bondi Beach and do the Bondi to Coogee coastal walk - breathtaking! This coastal walk takes two hours and hits five beaches along the way where you can stop to relax, take a dip in a few rock pools, or just enjoy the views.
4. How to Celebrate their Holidays
Australian holidays are some of the best events, especially as most of them fall in the heat of summer! Australia Day, held on January 26th, is similar to Independence Day when friends get together and tune into a radio station called, Triple J, as they play a countdown of the top 100 songs in Australia from the last year.
Another great day celebrating Australia is Anzac Day. Though it marks the day Australian and New Zealand forces landed on Gallipoli during the first World War which led to heavy casualties, on April 25th, it is one of the most important national occasions. Celebrate it like a local and wake up super early for the Dawn Service; then head to a pub where a traditional Australian gambling game, two-up, is played which involves placing bets on the flip of a quarter.
With the seasons reversed, Christmas Day for Sydneysiders is spent with family and friends barbecuing sausages, playing backyard cricket, or just soaking up the sun at the beach. It takes some getting used to as you are not sitting by a fire with a cup of hot coco, but instead sweating from the sun. So don't be shocked when you walk into a store overheating and hear Christmas music.
5. How to Get into their Sports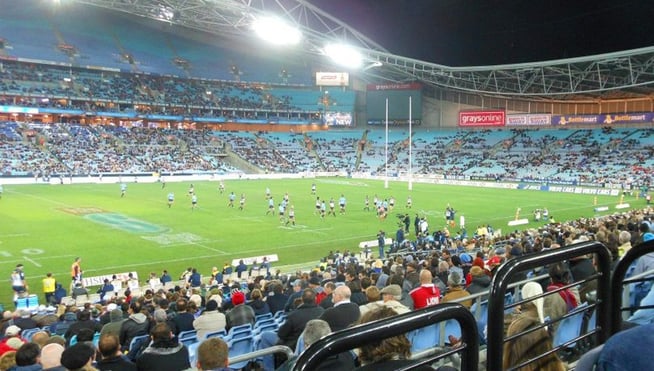 Footballs in Sydney are for kicking! I know it sounds strange, but to be a local you need to love rugby as much as they do. Sydneysiders have particular suburb teams, but safest bet is to root for the Australian national rugby union team, the Wallabies.
Enjoy a series of rugby football league called the State of Origin, where the best players from New South Wales (Blues) and Queensland (Maroons) head off. If you are in Sydney on game days, you must wear blue or expect to get cackled. The Sydney Sevens is also a great match to get involved in as people fill the stadium all dressed up in costumes or how they would refer to it, "in fancy dress." See below for an example!
6. How to Say the Lingo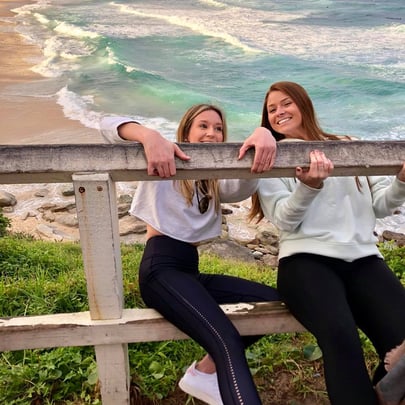 Don't be alarmed if someone asks you, "where are your thongs?" As thongs in Australia are flip flops! No saying "shrimp on the barbie," as Australians call shrimp, prawns. And don't forget to change words with z's to s's - like organisation. The difference in some words and the lingo doesn't take long to get used to.
Here are just a few words you could use to sound like a local:
"Let's go for brekky." (breakfast)
"Do you want some lollies?" (candy)
"I am taking a sickie today." (a sick day off work)
"Oh, watch out for those coppers!" (Cops)
"Should we go get a cheeseburger at Maccas?" (McDonalds)
Start calling Australia "Straya" and shorten any word and add an "o" at the end, and you'll be sounding like an Australian in no time.
7. How to Get Around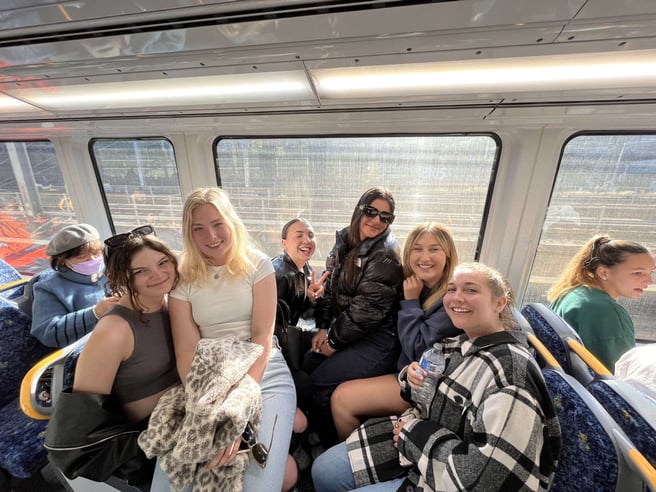 While you won't find an underground metro here, the public transportation is pretty decent in Sydney. Go to any convenience store or newsagent and pick up an Opal Card which will get you on Sydney's buses, trains and ferries. Buses are best for getting to the suburbs - you'll learn that the suburbs aren't really as far apart as you might think. Trains will also get you to most suburbs and the farther distances.
Thinking about cycling around? Be careful! Sydney does not have many accommodating bike paths so you will be riding right alongside cars and busses. If you want to rent a car, go with a company called No Birds. Their city location is convenient to get to and they are the cheapest around. Make sure to head to "the passenger door" as Americans would call it for the drivers seat. Also be sure you're comfortable with driving on the right side of the road (which, as you know, is actually the left).
8. How to Escape the City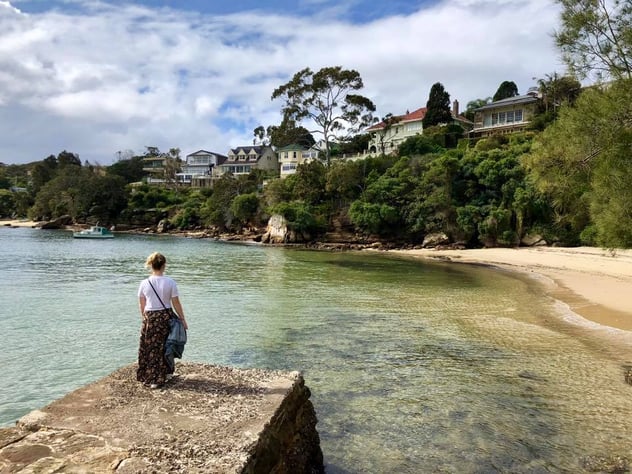 Ready for an adventure outside Sydney? There are great places less than 2 hours away from the city which are a must.
Head to the Blue Mountains if you are looking for an outdoor activity and hike for days, abseil waterfalls, or relax watching the sunrise with the Three Sisters, a famous rock formation. Plus it is extremely easy to get to without a car, just a train from Central Station which makes it a nice weekend getaway. The Hunter Valley, a lovely countryside with vineyards and rolling hills as far as your eye can see, provides constant wine tours for your chance to get cultured on Australian vino. Mix up your beaches and head south to Wollongong, a local spot, or north to Palm Beach for a more touristy visit as the show Home and Away is filmed there.
9. How to Deal with the Bugs… and Sharks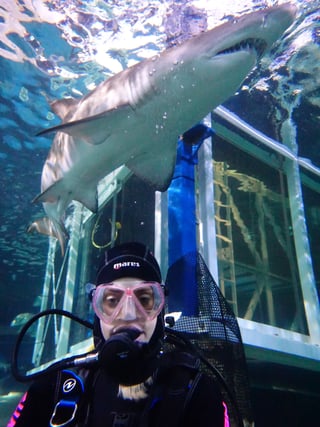 Think you've seen the worst cockroaches and spiders, think again! You probably won't run into them, but Australia has the top 10 most dangerous animals in the world. Not to mention the cockroaches in Sydney can fly! And I know you've probably watched a video or two on social media of the size of the spiders - yes, they are that big but those are huntsman spiders and they might look like tarantulas but they will not hurt you. Insect repellent is your life saver, have it on hand at all times. For a little reassurance, snakes are extremely rare in the city and you will probably never see one unless you are out in the bush.

Don't worry about sharks either! Most of the beaches around Sydney have shark nets and lifeguards take all the necessary precautions to ensure that even when a shark is spotted, everyone is out of it's way. In five years, I only heard the shark alarm once.
10. How to Appreciate the Beauty of Sydney
Living in Sydney provides the luxury of seeing one of the world's most iconic and beautiful buildings, the Sydney Opera House. For a cultural experience, go on a tour of the Opera House and soak it all in (even if most locals have never done it). Walking around the harbour, commuting across the bridge, or riding a ferry to Manly or the Sydney Zoo, you will see the Opera House more times than you think. Add on the Harbour Bridge and the city skyline and you've got yourself a trifecta! Take a second each day to look around with a new lense and appreciate this city's beauty. You have become a Sydneysider when you fill with pride every time you fly over the city.
Are You Ready to Go?
Going somewhere new and venturing out of what is comfortable allows for endless opportunities, and Sydney is just the place for that. I hope my suggestions has helped you see Sydney in a different light and consider what adventures there awaits you. Global Experiences can set you up with a life-changing internship in Sydney. Reach out to us today!
Have you been to Sydney before and recommend any other local tips and tricks? Please share in the comments box below.