Kyra J., a Texas native studying Apparel Design & Manufacturing 3D Studio Art with a focus on Metal Smithing and Jewelry at Texas Tech University, was wonderful enough to sit down with her Program Advisor Jen, and speak about her experience at her Fashion Design internship thus far!
Having already traveled before with family, Kyra was ready to experience the energy and culture of one of the largest fashion hubs in the world, London. With her roommate set as a friend from school, Kyra took off for her internships feeling well prepared from the GE staff and ready to begin working!
She interned in Fashion Design with a fashion supplier specializing in leading-edge outwear design. While there, she had the opportunity to sketch a design for a client and see her sketch come to life! Not having experience with fabrics before, she was able to spend a lot of time learning the intricacies of working with different types of fabric and with this new knowledge, she was able to start sketching designs for her company's 2018 new dress line.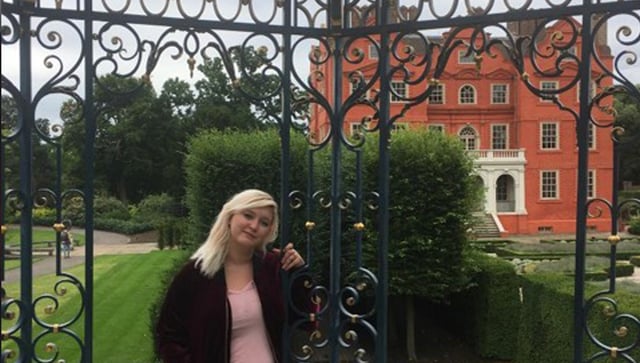 Neither you, nor Kyra, would ever have expected her to learn how to interact with people speaking different languages while interning in London, but the beauty of living in a large international city is that while the main language is English, there is still plenty of opportunity for cultural experiences such as this.
Kyra cannot express how enough how much she learned from this experience and has been so inspired by all she has seen and learned from this experience to take it all home and put it into her designs. Her advice for anyone considering it? "Just go!"