Millions of tourists flock to Barcelona every year to enjoy the sun, city, beach, and food. Life in the Catalan capital promotes a unique, cosmopolitan lifestyle.
This past fall, Jackie B. a senior at Texas A&M University, experienced this lifestyle and learned more about the non-profit industry with her internship in Barcelona.
"Choosing a city in Spain was definitely difficult. After researching Spain I knew Barcelona would be the best choice for me because of its cosmopolitan lifestyle. This city is urban and new but it has never forgotten its history. The city pride here isn't like anything I have ever experienced."
Why Intern Abroad?
Many intern abroad because they want an edge in job market competition. Jackie did the same but most importantly to explore new cultures and lifestyles.
"As an international studies major I have always been very interested in different cultures. I decided to intern abroad because I wanted to develop upon this interest and experience a different work culture. Spain did not disappoint!"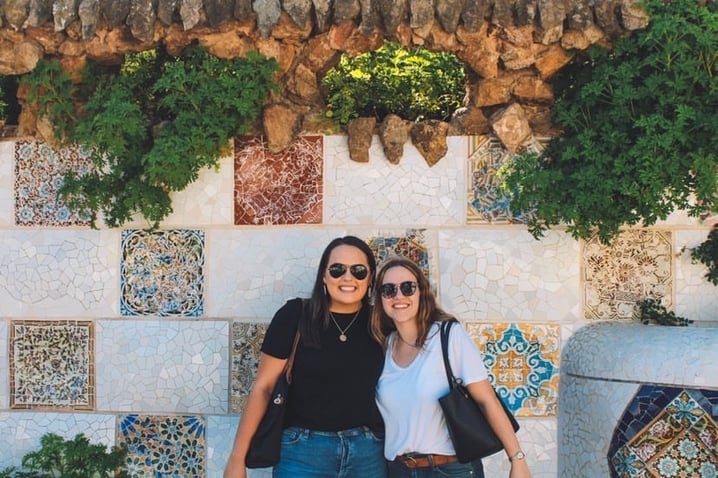 Non-Profit Internship in Spain
While many interns work Monday-Friday 9 to 5, some career fields come with atypical schedules. Jackie's non-profit internship took place at YMCA Spain and had her working some later hours. But, what helped her to stay upbeat and keep going... her coworkers.
"My favorite part of my intern abroad experience has been meeting my coworkers. I have been fortunate enough to be surrounded by some of the kindest and intelligent coworkers. At the YMCA, some programs go until 8 or 9 at night and you can find my coworkers still smiling and doing everything they can to make sure everyone is happy. This industry can be very tiresome and time-consuming but my coworkers never complain and take the time to make every family feel special and seen."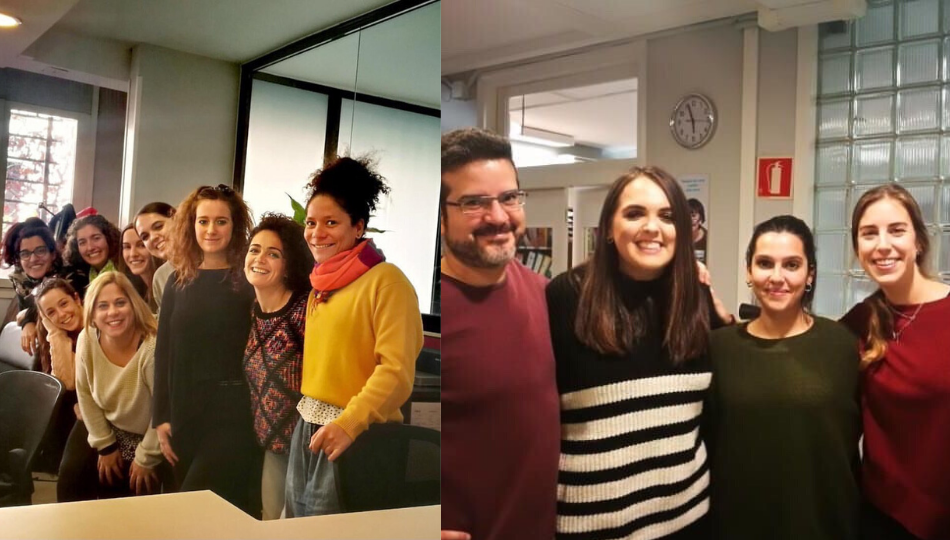 A Day-In-The-Life
In her Instagram story takeover video, Jackie shows you what her internship at the YMCA was like. She also shows you around the city and some of the social events included in the Global Experiences program!
"I have done so many different things in my free time. At first, I focused on exploring my new city and neighborhood. Into the second month, I began traveling and have had so much fun. Europe is so easy to get around so weekend trips are a must! Day trips are also very do-able!"
We encourage our interns to follow Jackie's example and take time getting to know your new city.
"My friends and family were so excited for me to have this opportunity! At the same time, they couldn't help but worry about how I would adjust. After telling them about my experiences the first few days, I was able to calm their nerves and they have continued to support me.

Patience has been crucial for my transition from the states to Spain. Learning how to navigate a new city is going to come with challenges and mistakes but it is important to stay calm and patient. Asking for help is never a bad idea and I have found that people are usually very willing to help."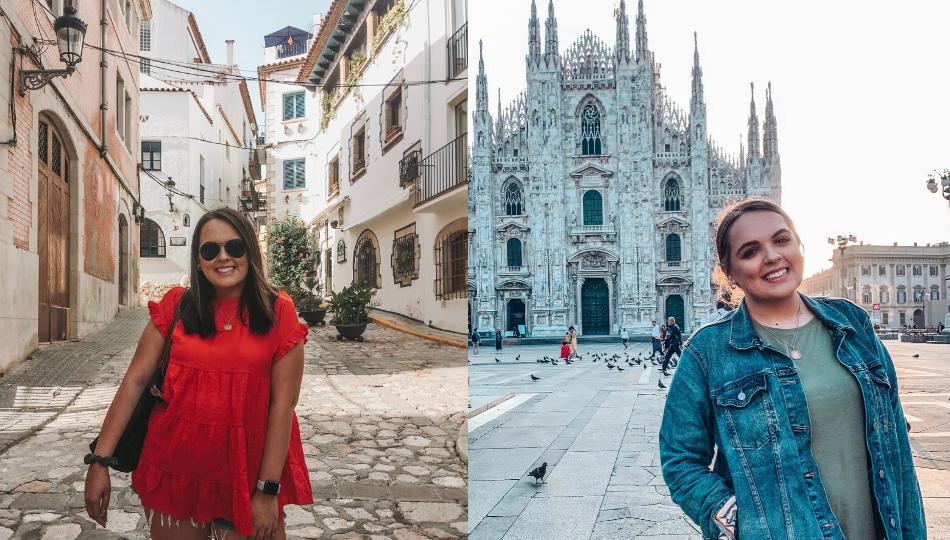 Ready to Explore Barcelona?
Jackie also encourages her fellow Texas A&M Aggies and other students to intern abroad through Global Experiences. When asked what advice she'd give to anyone considering interning abroad, she said:
"To someone thinking about interning abroad: Do it! There are very few times in your life where you have the freedom to drop everything and move to a foreign country for 3 months to work in your dream industry. Living and working abroad is so exciting and new. An experience like this is one you will treasure for the rest of your life! Who knows? Maybe you will love it so much that you will end up staying!"
If you think you'd like to intern in Barcelona, or one of our many other locations around the world, apply now. One of our Admission Counselors will reach out to you and help you take the next steps in finding an international internship that's right for you!