While in college I was not filled with wanderlust, in fact I had planned to stay in New York City and work my full time job as a corporate event planner once my four years of university were complete. So it came to my surprise that on graduation day in 2005 I felt a bit of regret. This regret was not studying abroad.
My Introduction to Global Experiences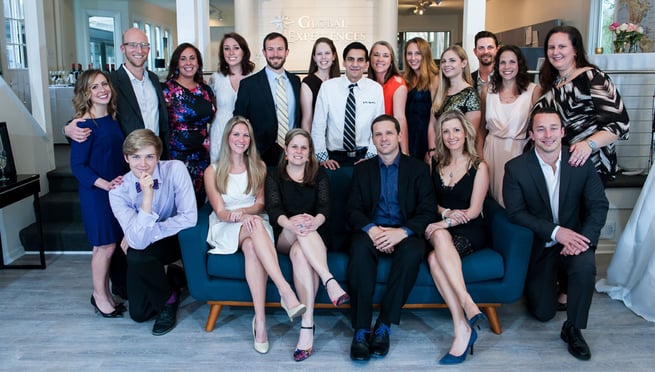 The thought stayed with me so must in the next weeks that I began to research to programs that allowed me to go abroad and intern as a post-graduate. Finally, during my search, a Pop-Up came up on my computer screen (yes there were still pops ups in these days).
It was for a company called Global Experiences. The advertisement said, "Call now to live and intern in Italy." That was enough of a sign for me, so within moments I called and I was immediately connected with a helpful and enthusiastic Admissions Advisor.
The whole process seemed so easy and fun, I just knew this was my chance fulfill an internship abroad.
Overcoming the Financial Hurdle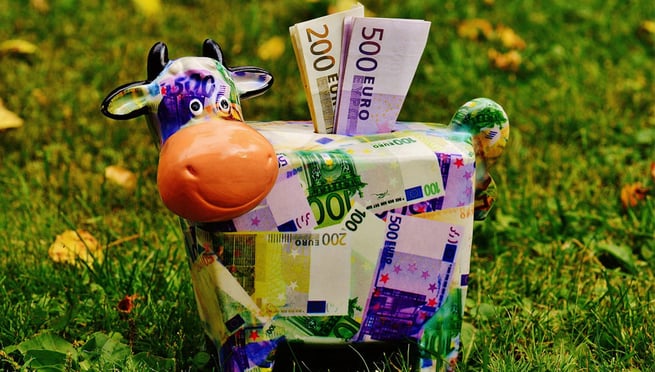 The only thing stopping me was my finance situation. With it now being December and the program starting in March, I had to think of a quick way make money since I did not actually save up or plan on leaving the country.
I decided to do the following:
Say no to parties for one month
Work two waitressing jobs for as many hours as possible
Approach a bank about a small loan if need be
Well, long story short it all worked out and just two months later I was on my first ever flight to Europe.
My Italian Experience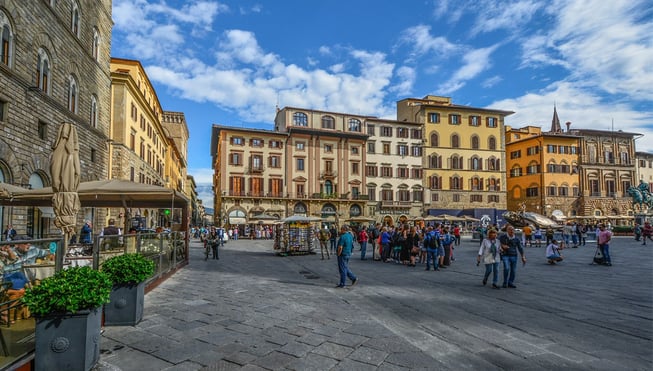 "If it is still in your mind, it is worth taking the risk." -Paolo Coelho
During my time in Italy I was placed in a position at a student-travel agency based in the city center of Florence. The owner allowed me hands on experience right from the start. She assigned me to plan day trips for students and also to act as an assitant tour leader on a variety of weekend trips throughout Western Europe. I traveled from Prague in the Czech Republic, to events such as Oktoberfest in Germany, all the way to the beaches of the Amalfi Coast of Italy.
This internship allowed me to gain experience in my career and travel for free to these once-in-a-life-time destinations.
I saw beautiful sites, met local professionals, and most importantly, learned how to work in the career field of event planning and tourism from an international perspective.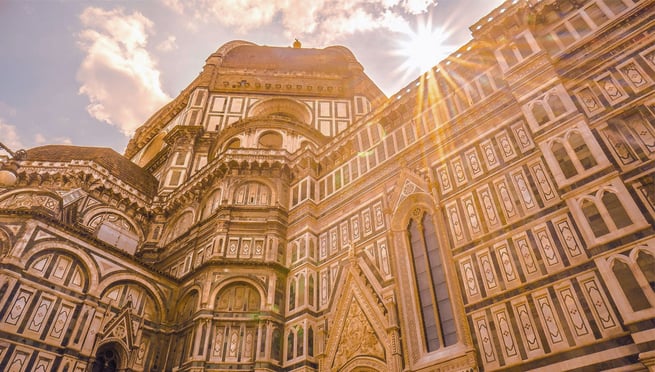 At the same time, I was also able to create a social life outside of work. Being I was learning the language from my day-to-day work activities I began to daily with Italian's outside of work. During my time in Florence I developed lasting friendships with local Italians and learned about local traditions from their families! It was an incredible experience.
Just as my three months were coming to an end, I began to reflect on my experience during one of the company trips in Tuscany. I sat down on the grass overlooking the rolling hills of Chianti, took a sip of wine and realized my life would never be the same.
Life after Italy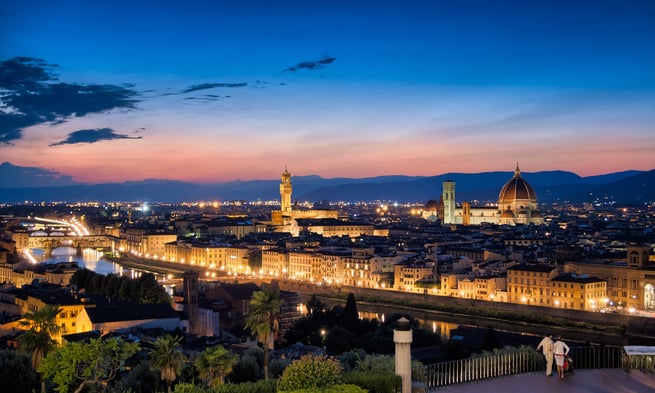 I returned home to New York shortly after to develop a new plan, this time to live and work in Italy full time. Two years after that, I was able to obtain my dual-citizenship and accepted a full time job with this same company in Florence, Italy. I packed my bags once again and stayed in this position for three years.
It was 2014 after studying more on wine, food, travel, and tourism I knew I was ready for the next step, this time to become my own CEO. I left my full time job and invested everything I had in an online Italian travel company.
At this point it was just about 10 years since I first stepped foot in Italy. I still felt comfortable enough to reach out to my contacts in Florence, my former intern boss, and the Global Experiences founders and team for support.
After an exciting but hard working year of networking, traveling back and forth to Italy, and investing time and money into this new project, fully launched my business.
Just 15 months following the launch, I was asked to apply to speak at a TEDx event.
In November of 2016, I was accepted and flown to Germany for TEDxDHBWMannheim as one of 8 speakers. As a featured presenter I was one of two women and the only American coming from states to share my story.
When I was on that stage I just kept thinking that I was standing there all because I picked up the phone that day in 2005 and called Global Experiences. My entire life changed all because I took a chance. And to think, I once believed the best move in my career was to jump right into a full time job in Manhattan after college.
Taking the leap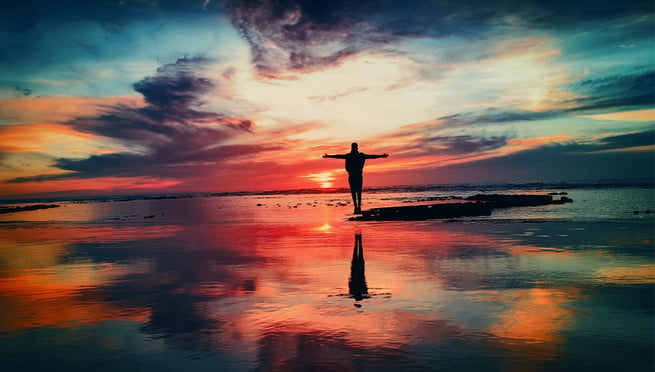 I am sharing this story with you today in hopes that it comes as a bit of inspiration. We are often handed these chances in life but let them pass us by. We never think that it can be us that will have a life changing experience. It always seems too good to be true. I am here to tell you it CAN BE YOU.
I could of closed that Pop-Up on the computer screen that day and if I did, where would I be now. I am a believer that the impossible is possible and we can make anything work in life if we just take the chance.
Everyday we are handed opportunities but only you can make the choice on what to do with these gifts.
I am not the first intern to have a life changing experience from going overseas wit GE and will not be the last. I went to Florence with an open mind and an open heart and it ultimately led me to where I am today.
If this idea of interning abroad is in your head and won't go away, today is the day you find out why. It can be the start of an amazing new life of happiness and freedom in your career. As cliché as it sounds, you will never know unless you give it a try.
Ci Vediamo in Italia!