Happy International Women's Day! What a great day to celebrate how far we have come and also, how far we have still to go. It is a privilege to work in an industry that attracts so many talented women. At Global Experiences we see twice as many young women than men participate in internships abroad, a trend that has been in place since our inception and mirrors the majority of the US study abroad sector.
Throughout the past year around the nation, following the Women's March in January 2017, there has been a record increase in female candidates running for office at all levels of government. All these trends are great signs that should bring us to true parity in leadership.
It's Not Easy, but it's Worth It!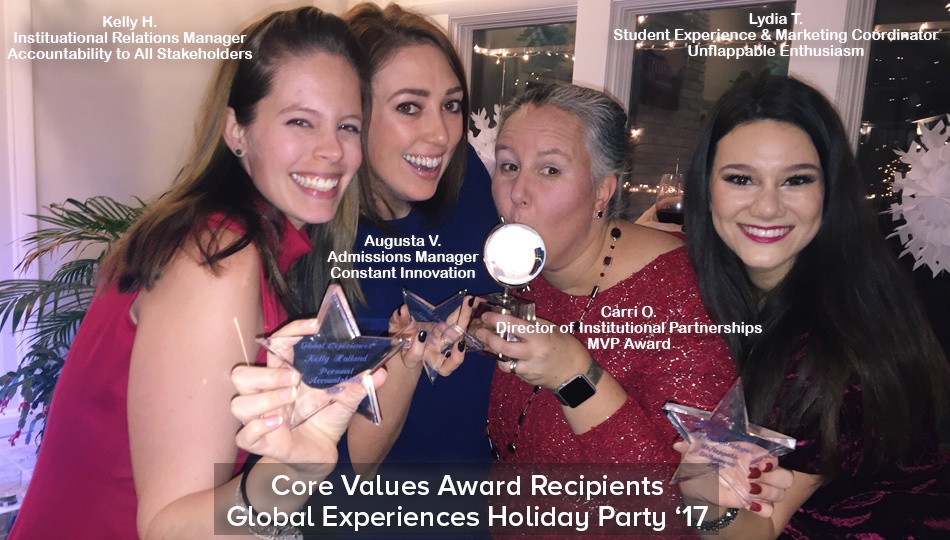 While women dominate the International education industry in sheer numbers, we do not see the same number in top leadership roles. In my experience hiring and promoting dozens of women over the past 17 years, I see one commonality, that women need to be pushed into leadership. Sheryl Sandberg in her famous "Lean In" book noted the same, that while men see themselves qualified for higher roles before they really are, women wait until they feel completely ready for the job before they consider taking it. The truth is that no one is ever completely ready to lead, but you need courage, belief in yourself, and to 'fake it till you make it'!
Women Leadership in International Education
On this International Women's Day, I would like to celebrate just a few of the fantastic women who do lean in and who do challenge themselves to take on the top job, despite the challenge and risk of failure. Founding a company, building a team, and creating success is not an easy task, but Chief Executive Officer & Founder Samantha Martin from Via TRM, and Managing Director & Co-Founder Amy Baker from The Pie News have created innovative new organizations within International Education while inspiring countless female entrepreneurs along the way.
Taking on senior leadership roles and assuming the responsibility of an organization can be intimidating, but some people make it look easy. Jennifer Ewald, Director of Study Abroad and International Programs at Fairfield University manages a complex set of Global Campuses and an impressive team of women delivering educational programs worldwide. Nikki Powers, the Chief Commercial Officer at Go Abroad, leads her organization by focusing on strategy, business development, and partner relations, while also being an advocate for women's leadership within our community. These empowering women leaders continue to make a difference in international education each and every day.
Celebrating our GE Women Leaders
At Global Experiences I also want to acknowledge my team of fabulous women leaders who on many occasions have to trust that I can see the potential they may not yet see in themselves. They are cool under pressure, confident communicators, empathetic managers, and inspiring international educators.
It is hard to be the boss, but someone has to do it. In this moment with the swell of history behind us it is our time to lead. So be brave, believe in yourself, and say yes when you are asked. Don't be afraid to ask for the job you know you can do, and then do it with your chin held high, without hesitation, and with the women of the world beside you. You got this!