It's March 8 and we're celebrating International Women's Day here at Global Experiences!
Our company was co-founded by a woman, Emily Merson, and her partner Stephen Reilly in 2001. To date, Global Experiences (GE) has placed over 6,000 students in 11 global cities. More than 75% of the 30 person staff are female, and so are our interns.
Today we were happy to be invited to join our partner Gallup along with the International Labour Organization for the launch of a recent study they completed on women and the global workforce. With data collected in 2016 from 142 countries and areas around the world. What do women want in the workforce? What are some obstacles that they face?
The panel was a mix of men and women from many backgrounds including CEO's, ILO leadership, a Nobel Prize winner, and an Actor/Activist. One takeaway was a key finding of the report that "Worldwide, the majority of women would prefer to be working, and men agree." The panel discussed what steps companies can take to move towards a workforce with more women in leadership roles. Jim Clifton was quoted in the report stating, "Failing to maximize women's talent to lead, manage and build stunts global economic growth and fails humankind."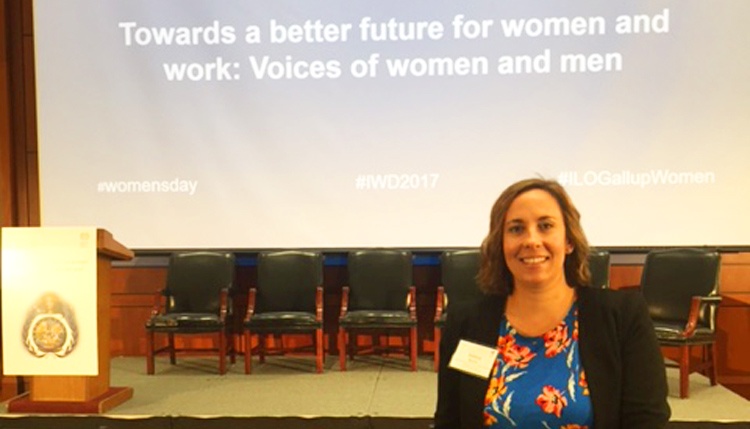 At GE we are delighted to employ women, support female interns, and also work with women-run and women-owned businesses. To further support this progress, GE launched a Global Leader scholarship dedicated to active young professional women, co-sponsored by our partner STA Travel. CEO and co-founder Emily Merson noted, "Our company mission has always been to have a positive global impact through people to people experiences. This scholarship is just one way to empower young females to take control of their own career path and impact their professional goals and share their successes with others."
Thank you for your support of GE on this day and every day.