We live in such a connected world that traveling means sharing your experiences online with your friends and family. If you're a prolific poster, everyone who follows you on social media sees what you're seeing, where you're going, and probably even what you're eating.
Instagram is currently the most popular platform to post real-time photos and video updates -- it has the capacity to turn a hidden gem into an "Instagram hotspot" overnight. All it takes is a few beautiful photos and geotags to showcase a new travel spot to the Instagram community.
You'll undoubtedly want to see the sites that your host city is famous for while living and traveling abroad during your international internship. So, we've compiled a list of 47 Instagram hotspots for you to visit in each city, but we also encourage you to venture off the beaten path and find some hidden gems yourself!
Barcelona, Spain
Barcelona is an incredible city that blends European charm, beach vibes, breathtaking architecture, and bright pops of color. It's basically a city made to be photographed!
Casa Batlló
Arguably the most famous house designed by the architect Antoni Gaudí, Casa Batlló is the gorgeous backdrop of many Instagram pictures. With its undulating facade, stained glass windows, and tiled mosaics, it's a breathtaking architectural feat. It looks good at any time of day and in any weather conditions, so it's an easy site to photograph for the ̓gram.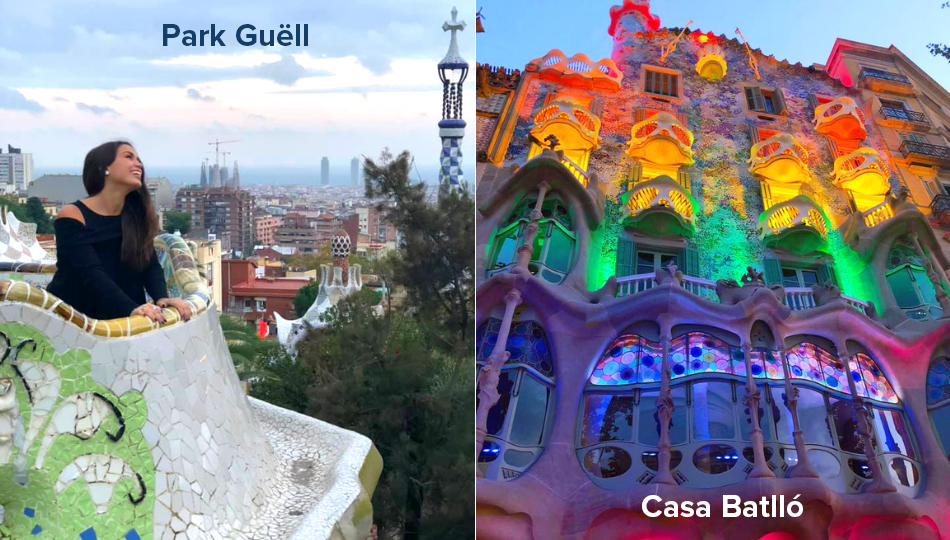 Park Guëll
If you like the style of Casa Batlló, then you'll love Park Guëll. Also designed by Gaudí, it features many of the same architectural traits like undulating walls and bright colors. He uses nature to inspire many of his designs, so keep that in mind when admiring different aspects in the park.
Montserrat (hikes, monastery, Stairway to Heaven)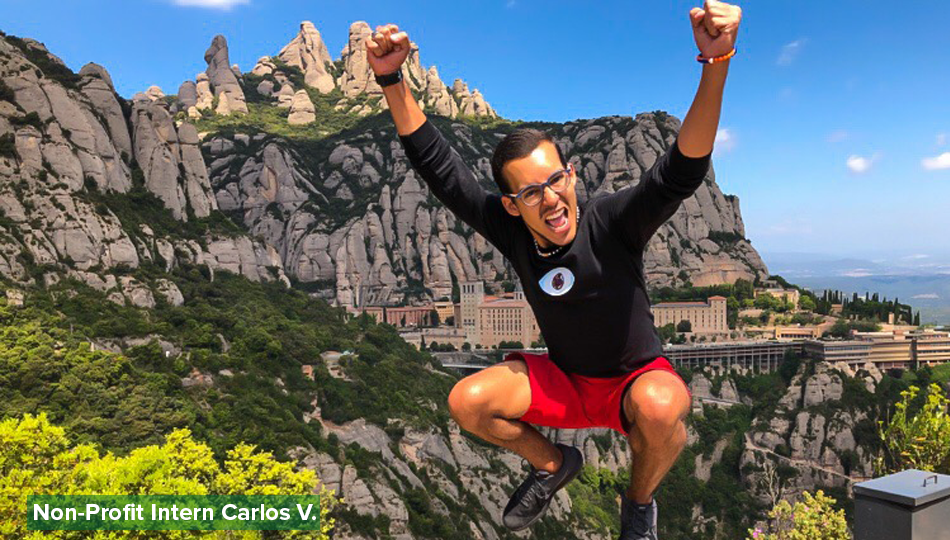 Montserrat became "Insta-famous" when people started posting photos of themselves on top of the Stairway to Heaven box sculpture. Although the sculpture is roped off and you can no longer pose on top of it, you can still take amazing photos of the valley below and the beautiful Montserrat monastery.
Mercado de La Boqueria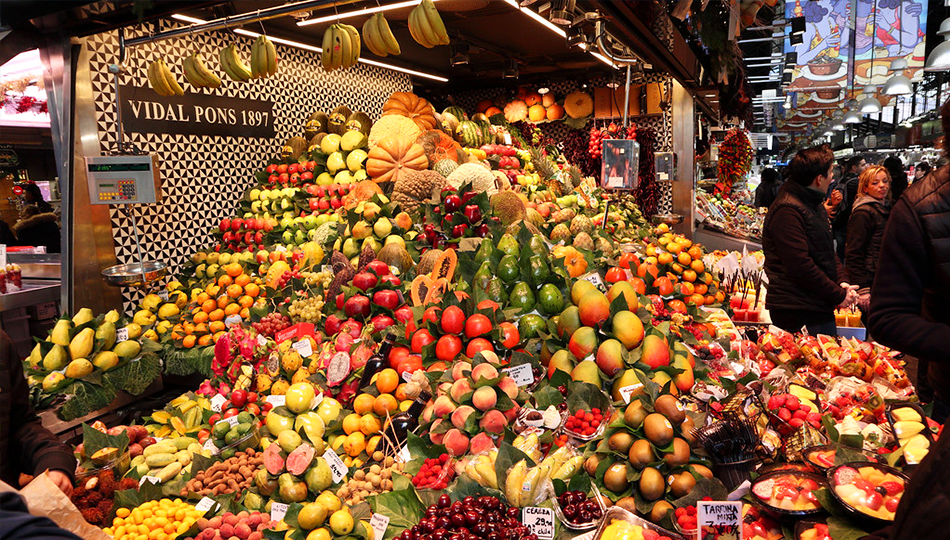 One of the best sites along La Rambla is the Mercado de La Boqueria, where you can find any food your heart desires. From fruits with strange names to sea urchins to Spain's famous jamón - Mercado de La Boqueria is a feast for your camera lens as well as your belly.
Basílica de la Sagrada Família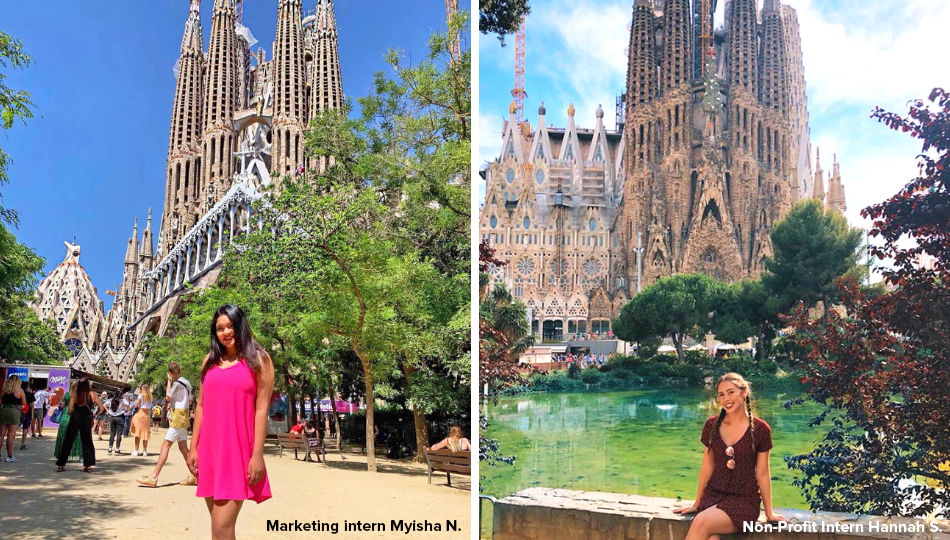 The Sagrada Família is a stunning piece of architecture (also designed by our friend Gaudí, big surprise) that took over 100 years to construct. Even if you're not typically impressed by religious monuments, this is one that you can't miss. The interior is full of white stone and rainbow reflections from the stained glass windows, so it's a photographer's dream.
Paris, France
Ahh, the City of Love. Well, here's another thing to love about Paris: it's absolutely full of Instagram hotspots.
Montmartre
The Montmartre district is one of the best neighborhoods in Paris to go for a walk and see what catches your eye. There's no shortage of gorgeous buildings, brightly painted walls, and adorable cobblestone streets. In short, it makes your job as a photographer easy.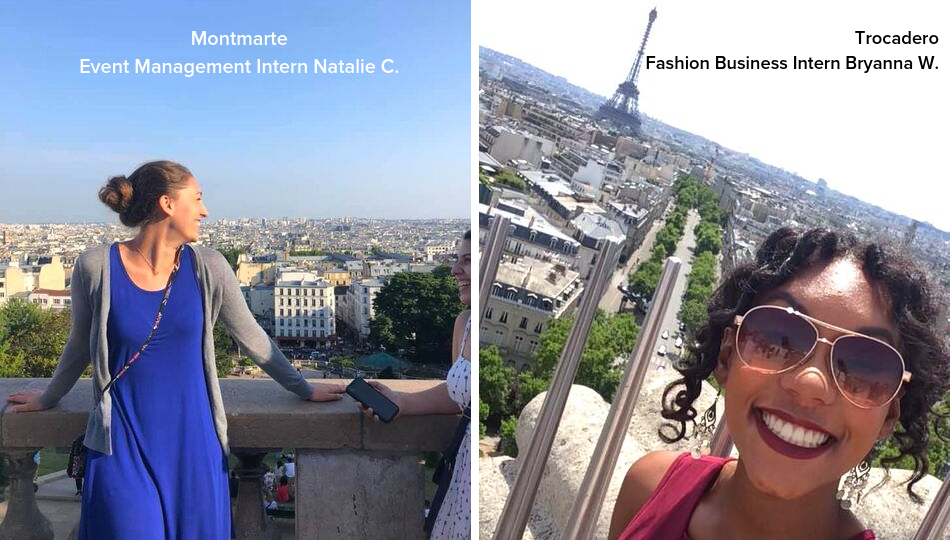 Trocadero and Palais de Chaillot
Hands down the best spot to snap a shot of the Eiffel Tower. The steps in front of the Palais were basically made to be posed on. 'Nuff said.
The Louvre and the Notre Dame
These are two of Paris' most classic and iconic sites. You may have heard of them. People have been photographing the Louvre and the Notre Dame since cameras were invented, but millions of photos still don't do them justice.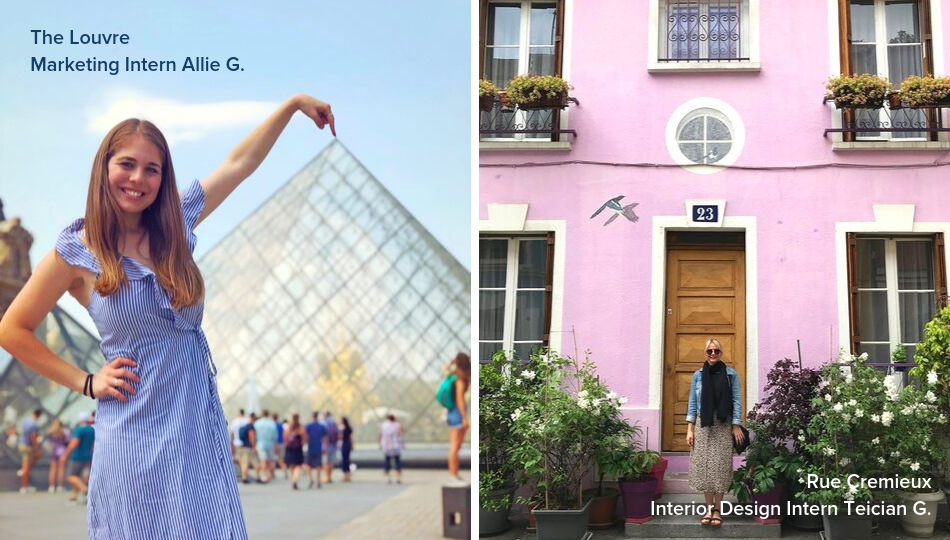 Rue Cremieux
This is a one-block pedestrian street that has become famous for its bright, pastel-colored houses. Just like Dublin's Georgian Quarter, it's a great spot for color-coordinating your outfit.
Florence, Italy
The entire city of Florence is one giant Instagram hotspot, so it's really difficult to narrow down where exactly to go. Just remember to bring your camera everywhere, because you'll want to take photos every time you turn down a new street.
Piazzale Michelangelo
Piazzale Michelangelo is a hugely famous spot to take photos in Florence, and for good reason! It boasts amazing views over the entire city and you can see renowned sites like the Ponte Vecchio Bridge, the Duomo, and the Palazzo Vecchio all at once.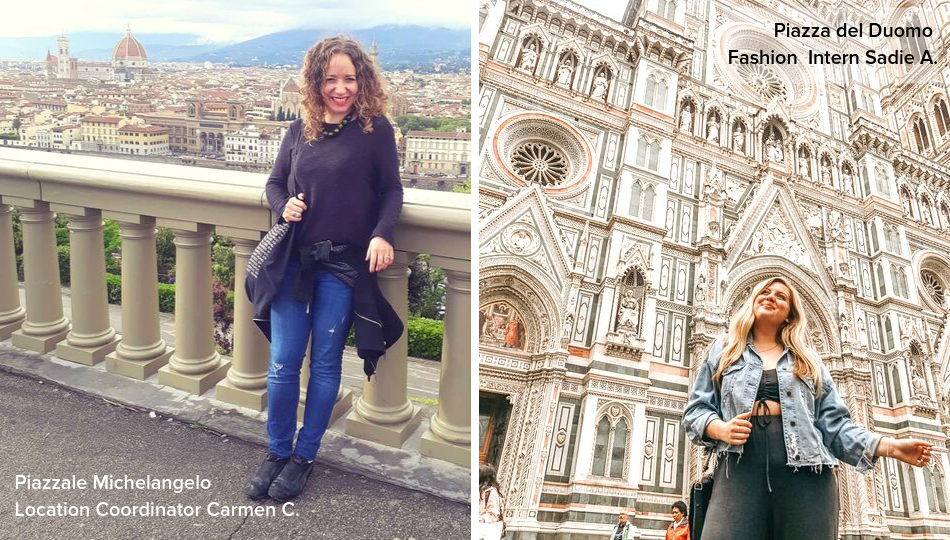 Piazza del Duomo
The Duomo is one of those buildings that you have to see to believe. It's so beautiful and so painstakingly detailed that it almost hurts to behold. The Piazza itself is full of great shots too... as long as you can tear your eyes away from the Duomo!
Mercato Centrale
This is the most popular food market in Florence, and it's also the perfect place to snap some photos for the ̓gram. It's full of hanging spices, decadent fruit displays, and enough cheese to feed an entire city. Besides, who doesn't love taking photos to drool over later?
Boboli Gardens
When you get tired of looking at all the jaw-dropping architecture around Florence, you can relax and take a break in the Boboli Gardens. Full of ancient statues, gurgling fountains, rose bushes, and tree-lined walkways, it's a quiet oasis within the city.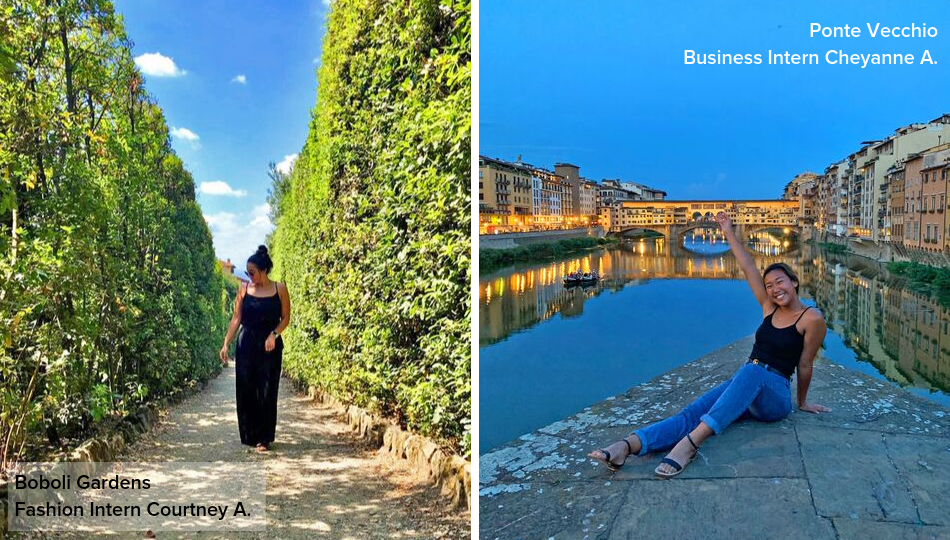 Ponte Vecchio
The Ponte Vecchio needs no introduction, but in case you've been living under a rock and haven't heard of it - it's quite possibly the most photogenic bridge in all of Italy. It's lined with glittering jewelry shops, but the best angle of the bridge is viewed from the Arno River bank below it.
Milan, Italy
If Florence is the picture-perfect, made-to-be-Instagrammed city, then Milan is her tough but alluring older sister who doesn't care if she impresses you or not. Although she has a little more grit and grime, Milan is just as worthy of Insta-fame.
Duomo di Milano
We thought that nothing could hold a candle to Florence's Duomo, but the one in Milan is just as breathtaking (if not more so). If you've ever scrolled through your Instagram feed, then surely you've seen photos of influencers twirling around in front of this architectural beauty.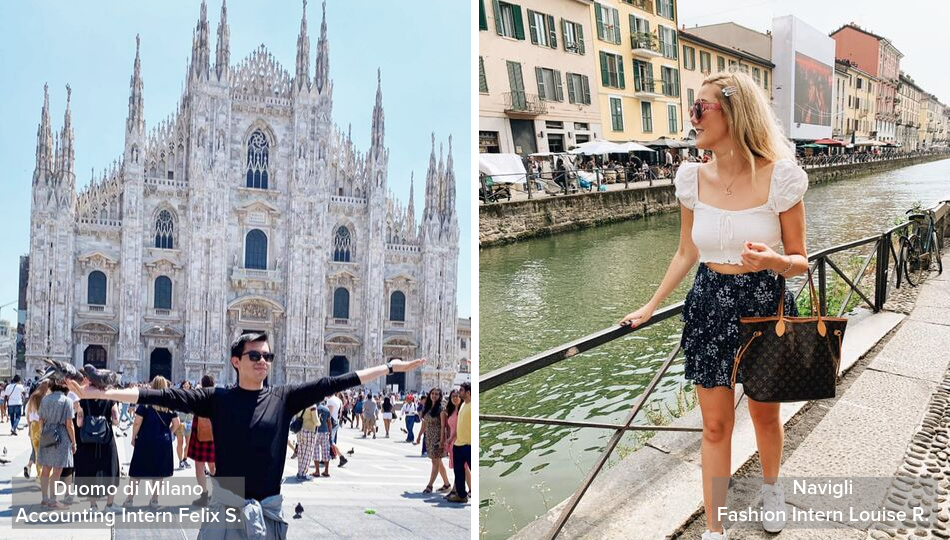 Navigli
Navigli is a working canal in Milan that connects to other canals and rivers throughout the region. Although gorgeous by day, it truly comes alive at night. Its many restaurants and bars attract the young and old alike, and nothing quite compares to the lights that glitter in the canal's reflection after the sun goes down.
Arco della Pace
This "Peace Arch" was constructed back in the 1800s, and it has captivated onlookers ever since. Just like Milan's Duomo, it's a super popular place to pull out your camera and strike a pose.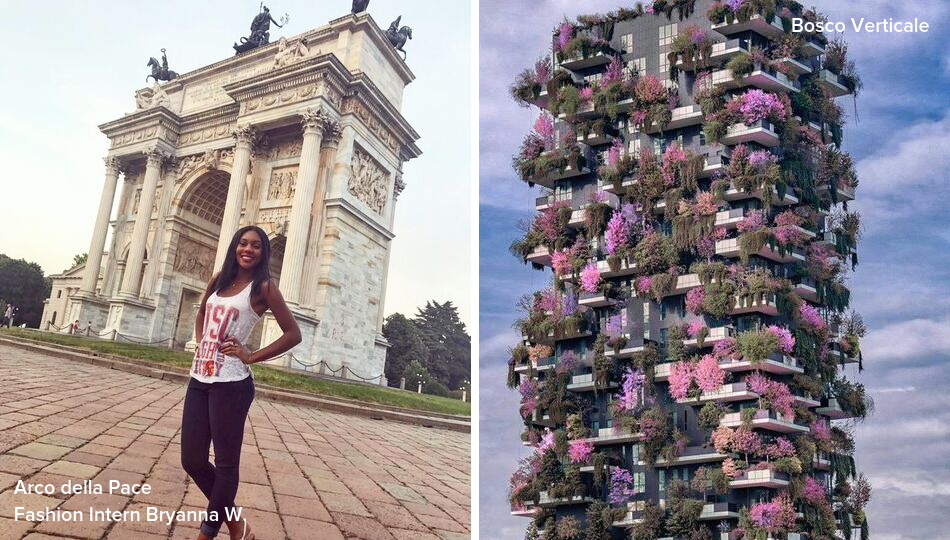 Bosco Verticale
These two residential towers are home to over 900 trees, 5,000 shrubs, and 11,000 plants on the building's terraces, and they're a stunning site to behold. The towers were redeveloped as part of Milan's historic district rehabilitation. Not only are they impressive, but they also reduce pollution and produce oxygen!
Dublin, Ireland
When in Dublin, it's tempting to stay in all the cozy pubs and drink Guinness till your heart's content. However, there are so many sites to see that it would be a shame to stay indoors!
Temple Bar
Arguably the most iconic place in Dublin, Temple Bar is buzzing with energy, great food and drinks, and photo backdrops aplenty. The street is usually full of tourists, so go during off-hours to take pictures without constant photobombers.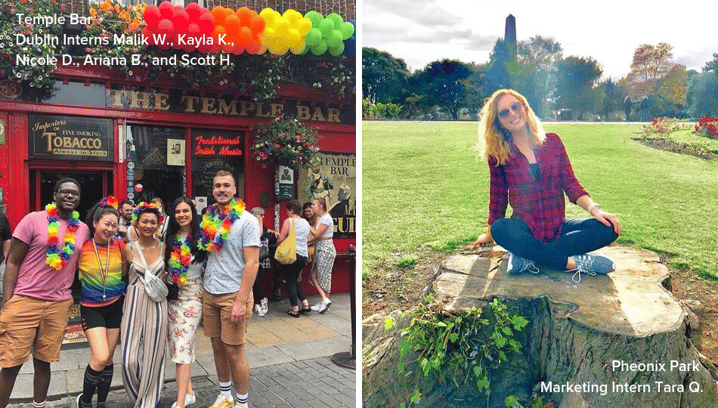 St. Stephen's Green and Phoenix Park
If you're looking for a spot to relax and escape the city, St. Stephen's Green and Phoenix Park are the two best parks in Dublin. St. Stephen's Green is situated in the heart of Dublin and boasts statues, flowers, and wildlife galore. Phoenix Park is more vast and open, but it's famous for the docile deer that live there - who even let you take photos while petting them!
Georgian Quarter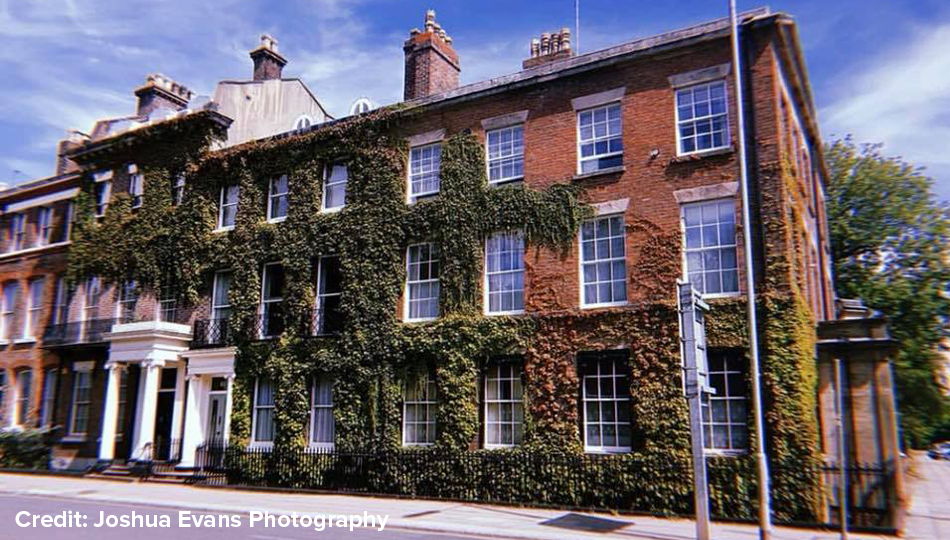 If you love colorful doors, you should hightail it to Dublin's Georgian Quarter. There are fun doors painted every color of the rainbow, so it's a perfect spot to color-coordinate your outfit.
Howth Cliffs
Howth is a fishing village just outside of Dublin that is famous for its cliff walks. Prepare your eyes (and your camera) for breathtaking views of the moss-covered cliffs, bright blue waters, and scenic footpath that weaves its way throughout. If you go in the spring, you'll be treated to lovely displays of wildflowers.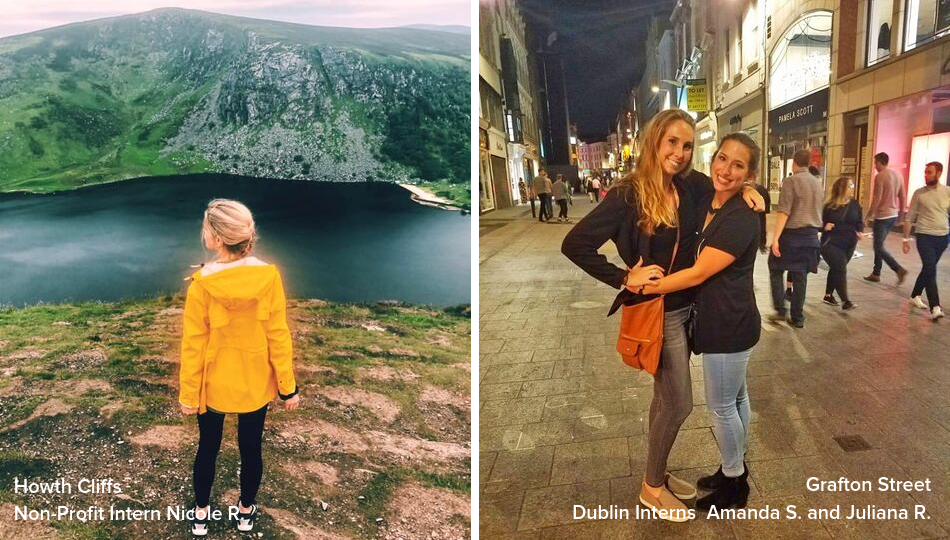 Grafton Street
Raise your hand if you can no longer think about Grafton Street without hearing Ed Sheeran's "Galway Girl" pop into your head. If you're in Dublin, you can't miss visiting the street that was famous even before Ed sang about it. Photos from Grafton Street are so iconic that they often grace the covers of brochures and travel guides about Dublin.
London, England
London is a city with something for everyone. It's impossible to get bored or feel like you can't find your niche in London. It's also a great city to photograph since there's always something going on!
Big Ben
If you've ever had a friend travel to London, you've undoubtedly seen pictures of Big Ben (along with red phone booths and Royal Guards). Big Ben has come to represent London, and you can't be a tourist in the city without snapping an obligatory photo of it.
The Churchill Arms
This is London's most picturesque pub, with its colorful window-boxes, hanging baskets, and flower displays popping out of every nook and cranny. Besides being an Instagram hotspot, it's also well-known for its cocktails and Thai food.
Hyde Park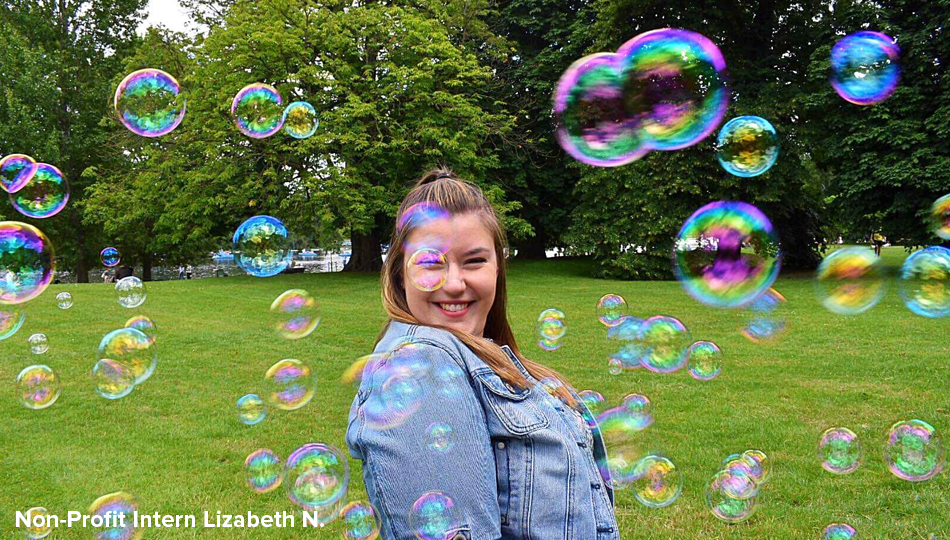 For a city as big as London, you can still find a lot of beautiful green space. Hyde Park is a great spot to stop and smell the roses, admire the swans, and snap a few pics for Instagram.
Notting Hill
You probably grew up hearing about Notting Hill in movies, and we're here to tell you that it's just as charming as you were led to believe! It's a young, vibrant area full of cafés, brunch spots, and trendy boutiques.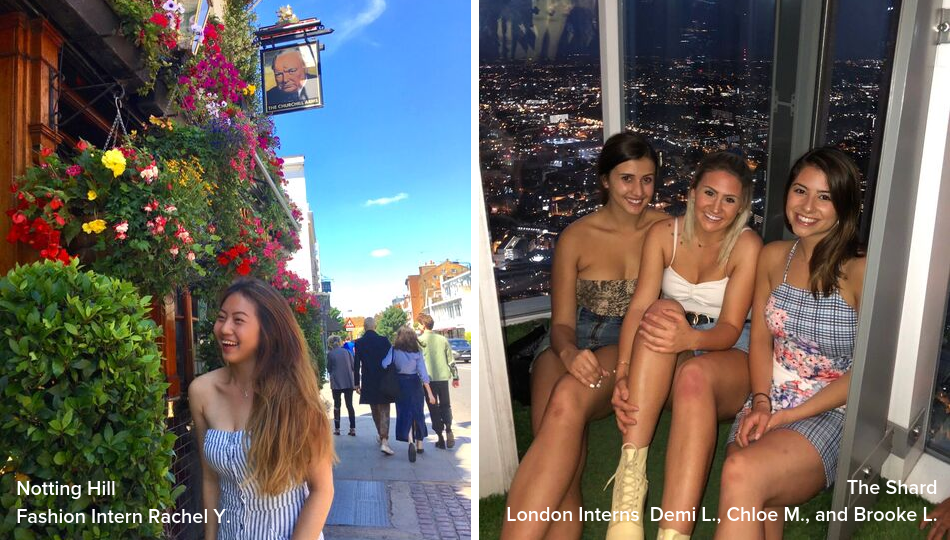 The Shard
There's a reason Global Experiences usually hosts a social event for interns at the Shard - because it's stunning and offers incredible views of the city below! It's a great excuse to get dolled up and take photos of yourself enjoying a London hotspot.
Sydney, Australia
Cosmopolitan chic meets beachy surfer vibes in this one-of-a-kind city. Sydney has so much natural beauty that we'd still love it even if the architecture was terrible. Lucky for us - Sydney has the best of both worlds!
Royal National Park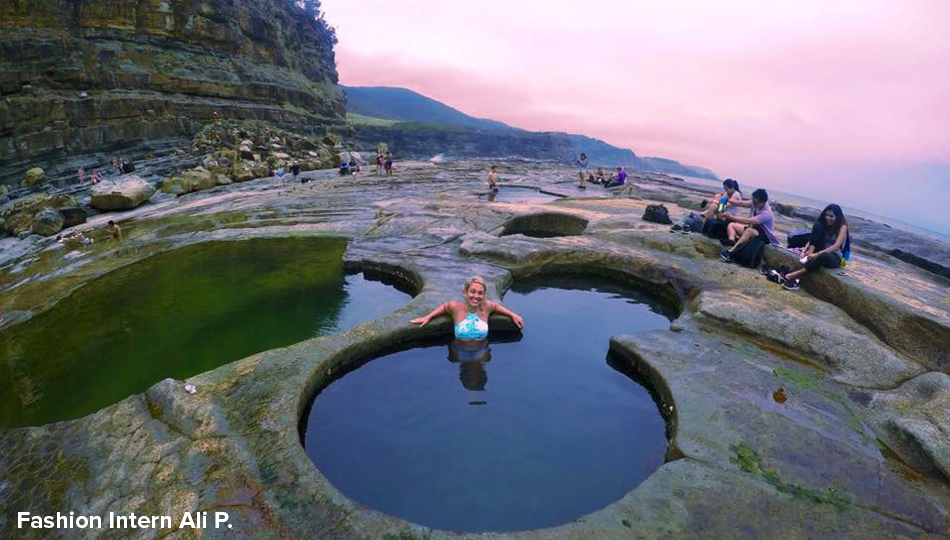 If you're not careful, you might visit Royal National Park and think you're actually in Ireland! These scenic cliffs are a nature lover's paradise, and you can get lost exploring the lush hills, winding footpaths, and calm beaches.
Bare Island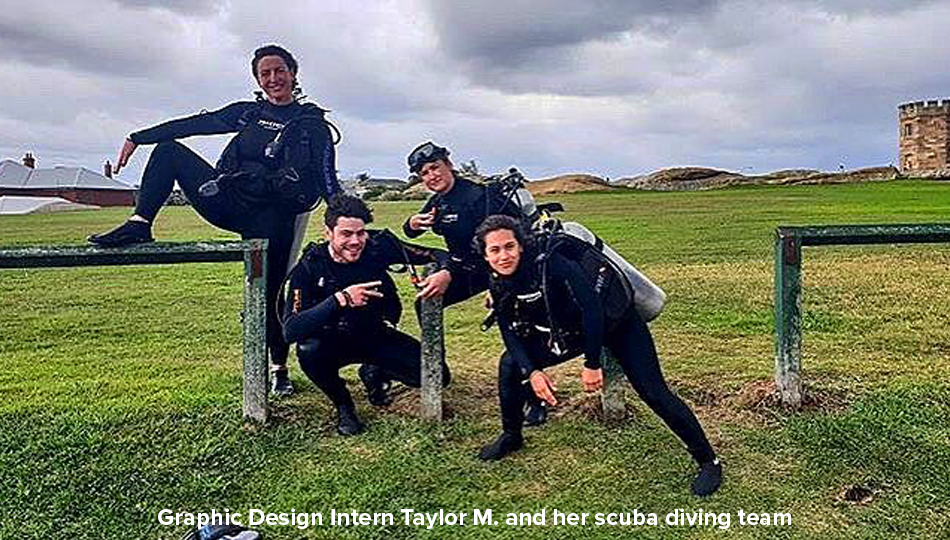 Bare Island is a heritage-listed islet that also happens to be the most popular scuba diving spot in New South Wales. Although the islet itself is gorgeous, you could also spend an entire day photographing the diverse marine life that live in the surrounding reefs.
Sydney Opera House
Talk about an iconic architectural beauty. Even though it's almost 50 years at this point, very few building designs can hold a candle to the Sydney Opera House. Fun fact: the Sydney Opera House is topped with certain ceramic tiles that clean when it rains, so you never have to worry about it looking dirty!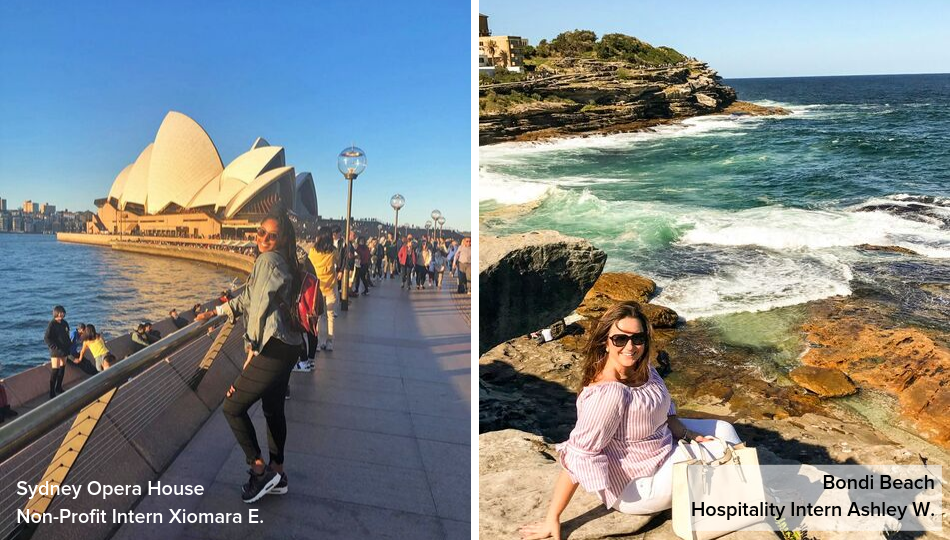 Bondi Beach
Bondi Beach is one of those places that you can enjoy at all hours of the day. Stop by in the afternoon for a dip in the Insta-famous Icebergs Pool, or pay a visit in the evening to watch the sky paint itself with pastel colors.
Wedding Cake Rock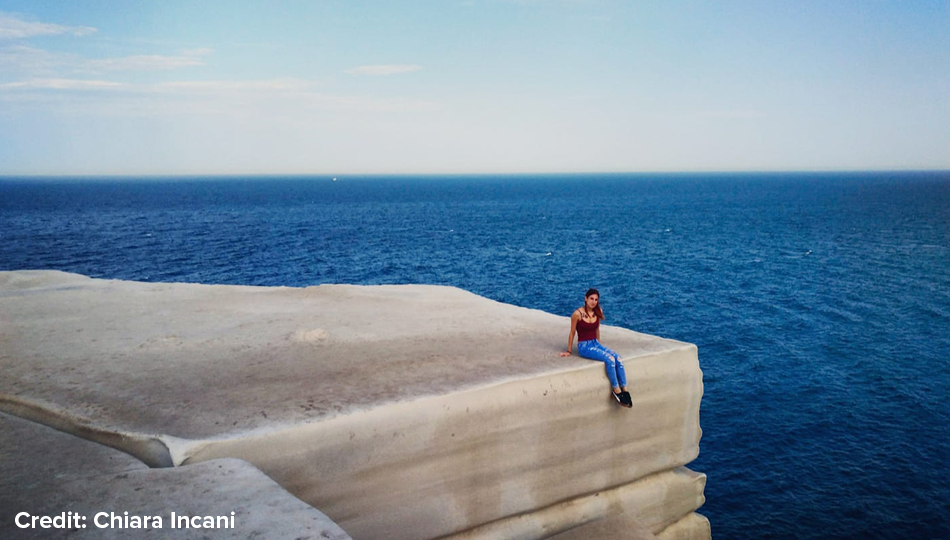 Wedding Cake Rock is truly a sight to see, and it honestly does look like a gigantic wedding cake. Be mindful while taking photos on it since the sandstone is delicate, and then go treat yourself to some real cake when you're done.
San José, Costa Rica
Although San José isn't Costa Rica's most beautiful city, it still holds plenty of Instagram hotspots. It doesn't immediately give its secrets away, but opens up for the patient photographer who's willing to dig in and uncover the city's hidden gems!
Avenida Central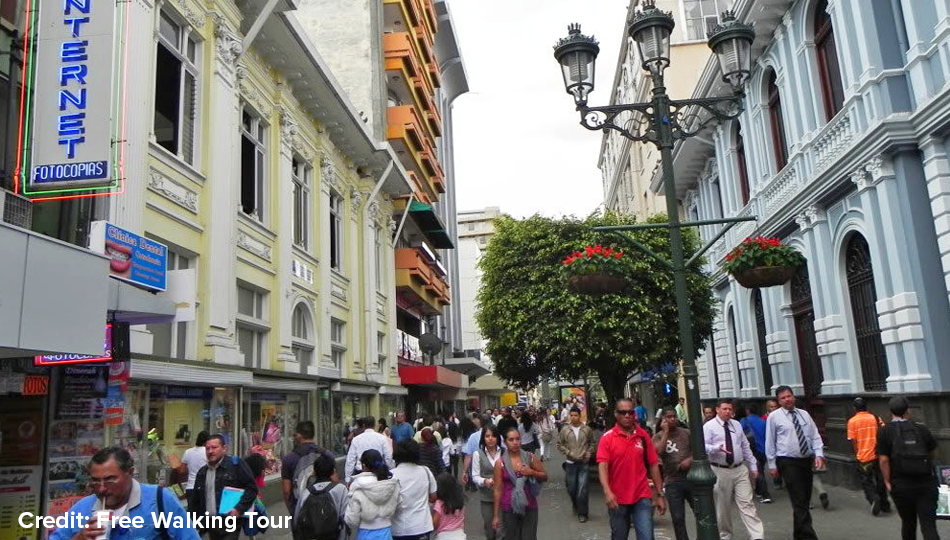 You can't visit San José without walking along its Central Avenue, which is a mile-long pedestrian boulevard that winds through various markets, museums, restaurants, and shops. It's a great place to people-watch and photograph the hustle and bustle of the city!
Mercado Central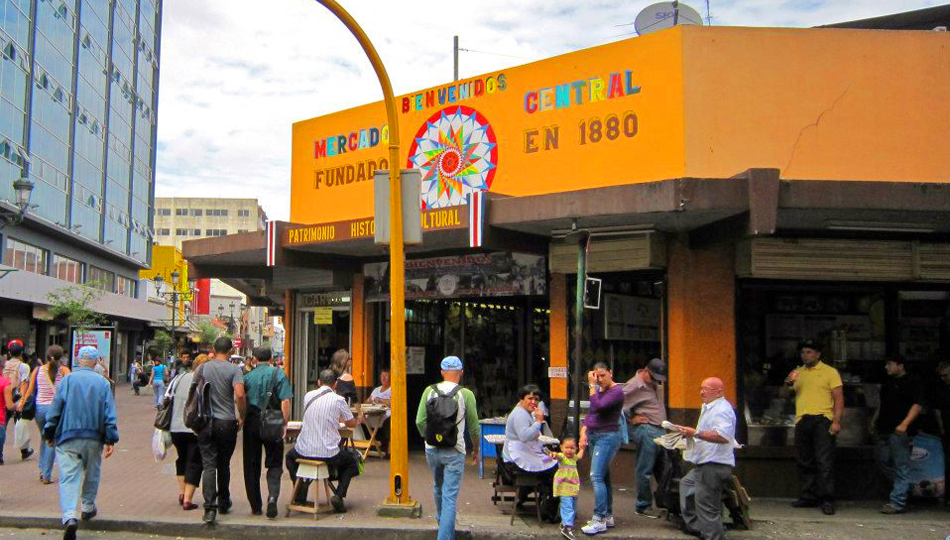 San José's largest and most authentic market is also a great place to snap photos. The market is full of shops selling everything you could imagine - spices, trinkets, fresh fruits, electronics, fabrics, everything - so you can photograph as many different subjects as your heart desires.
Parque La Sabana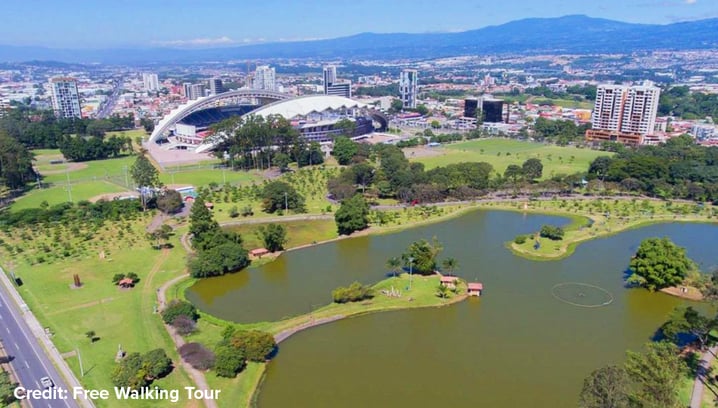 Considered the "lungs of San José," Parque La Sabana is the city's biggest green space. It's home to a lake, various sporting fields, exercise tracks, the Costa Rican Art Museum, and even Costa Rica's National Stadium.
Mercado Nacional de Artesanias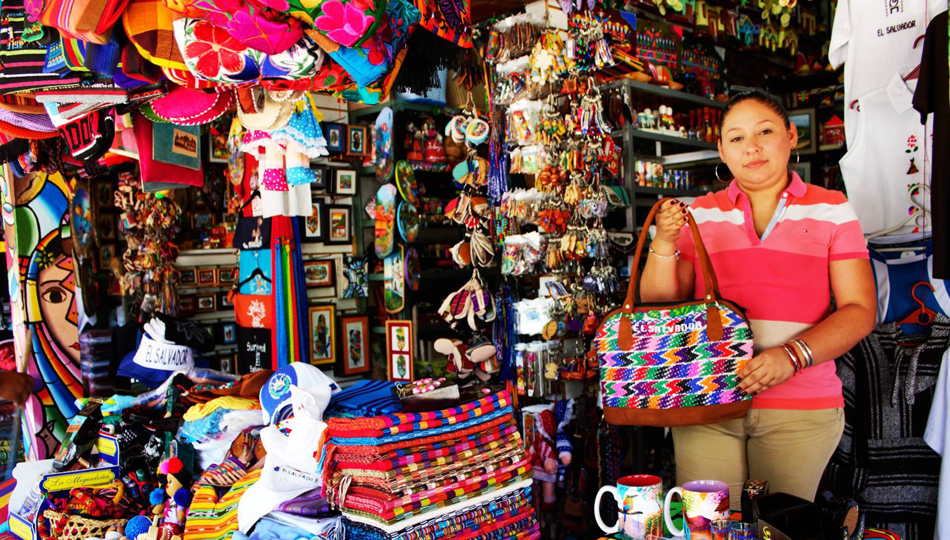 Similar to the Mercado Central in terms of authenticity, but different because this market focuses purely on crafts, jewelry, sculptures, and anything artisanal. It's not only the perfect spot to buy souvenirs, but also the perfect spot to pose for some Instagram shots!
Restaurante Tiquicia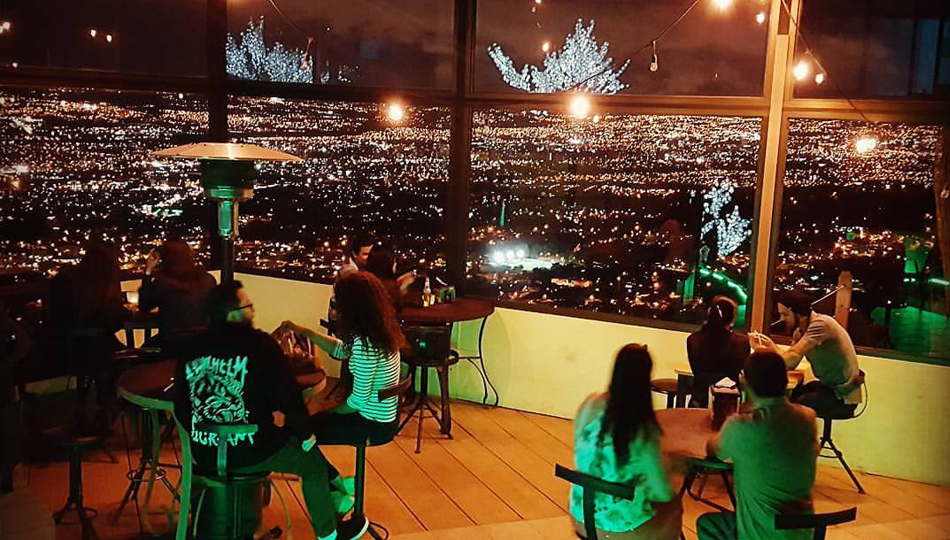 Restaurante Tiquicia is located in Escazú, one of San José's upscale neighborhoods. Trust us - it's worth the drive. The restaurant has a "mirador" with the very best views of San José. It's especially gorgeous at night when all of the lights glitter and illuminate the city below.
New York City, USA
Sure, the City That Never Sleeps is a catchy nickname... but how about the City With Endless Instagram Hotspots? Maybe not as catchy, but just as accurate! NYC has been captivating photographers for years, and it's popularity has only increased with the rise of social media.
Times Square
If an Instagram influencer visits New York City and doesn't post pictures of Times Square...did they even go? Jokes aside, Times Square is a must-see simply to experience the energy, lights, colors, and hordes of people buzzing around you.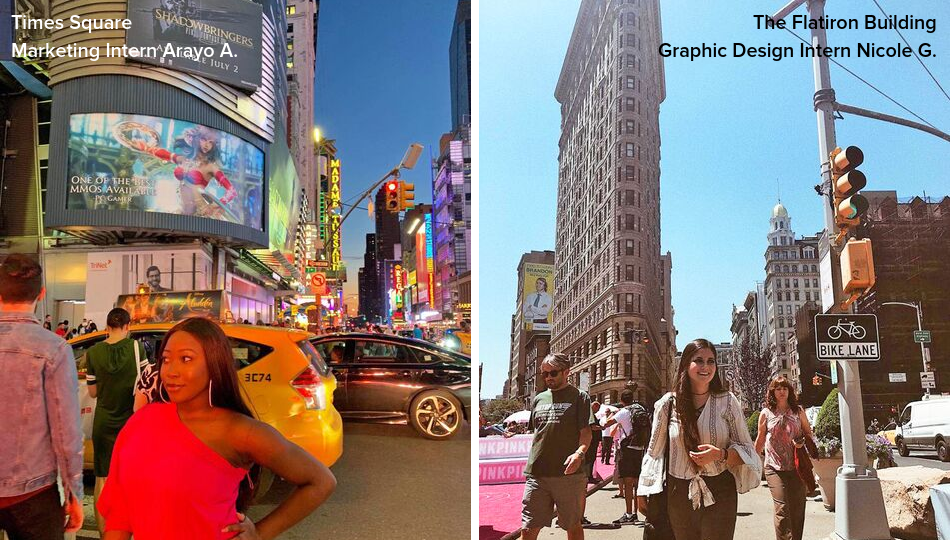 The Flatiron Building
A really interesting piece of architecture, the Flatiron Building makes for a great photo backdrop as you hop around NYC. It's right next to a park and a few outdoor eateries, so you have an excuse to rest and fuel up while admiring it!
Central Park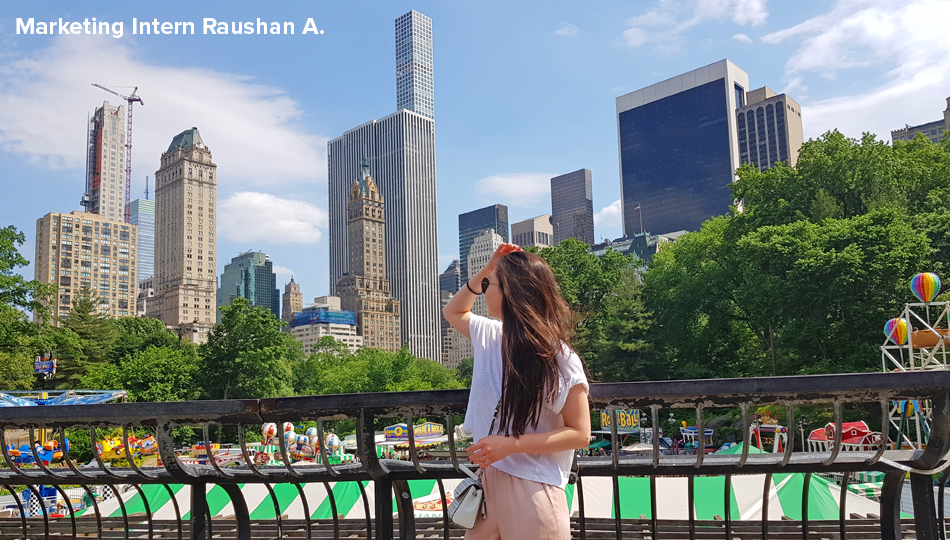 There are so many gorgeous photo ops in Central Park that we'd need a separate blog post just to cover them all. Pro tip: rent a bike while you're there so that you can cover more ground and figure out exactly what you want to photograph!
Oculus
Similar to Gaudí's work in Barcelona, architect Santiago Calatrava designed the Oculus with nature in mind. It has an open and organic layout, and the lighting inside makes it a photographer's dream. Keep in mind that it's also a transportation hub, so it's buzzing with people day and night.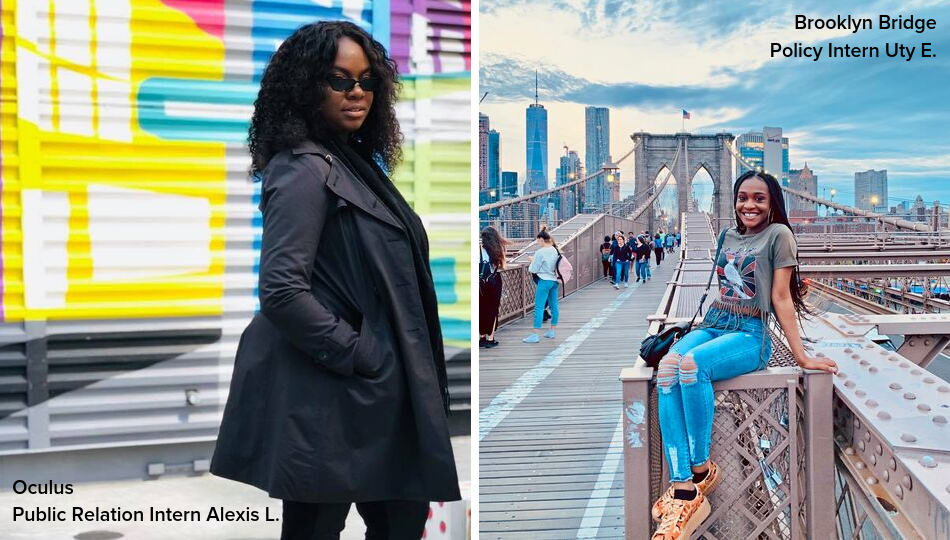 Brooklyn Bridge
While in NYC, you'll probably want to explore both Manhattan and Brooklyn. What better way to get between the two areas than by walking across the Brooklyn Bridge! It's a great excuse to get some steps in, do some people watching, and snap some pics for the ̓gram.
Washington D.C., USA
DC may be famous for its politics and its productivity, but it should be known for another "p" word as well...photography! Turns out the nation's capital is full of Instagram hotspots.
Blagden Alley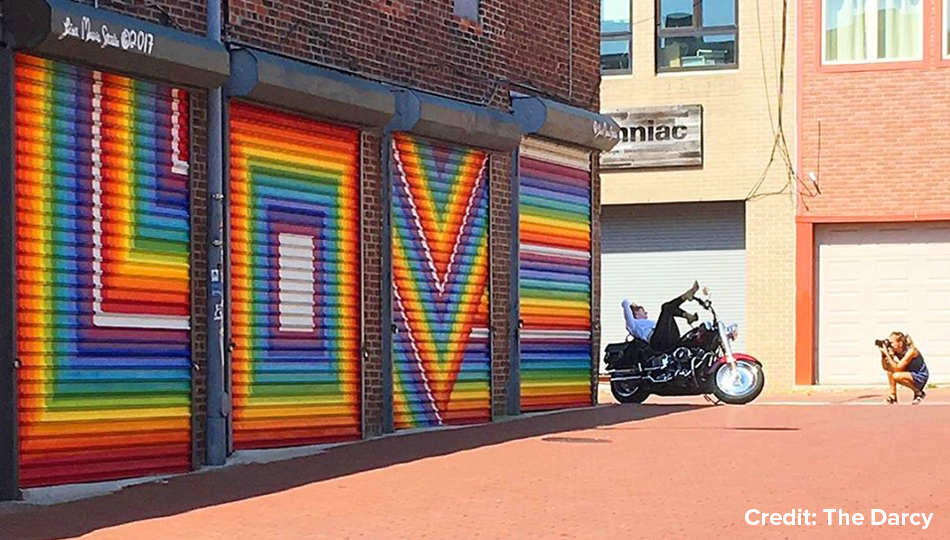 In the area around Blagden Alley, you'll find a network of alleyways with street art, craft cocktails, coffee shops, and popular restaurants. Every corner is an Instagram photo waiting to happen, so get ready to snap some pictures as you meander through the alleys and sip on cocktails in between.
Union Market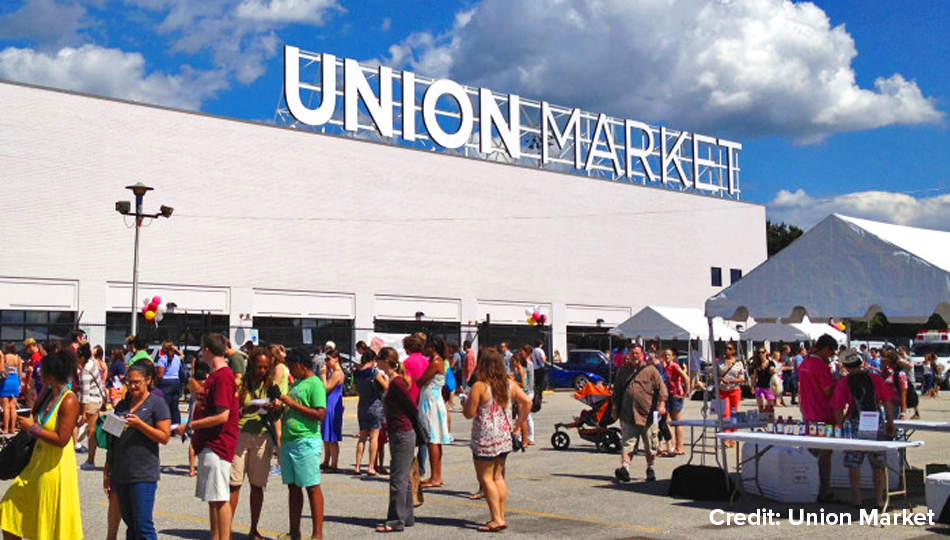 Goodies, trinkets, and souvenirs galore! Union Market is a place where you'll find a million things you didn't know you needed. You and your camera can have a blast getting lost among the various vendors and stalls.
National Arboretum and the U.S. Botanic Garden
Nature lovers will swoon over these two DC sites. The National Arboretum is an expansive property with photo ops like the Capitol Columns, bonsai garden, and seasonal displays of flowers and plants. The U.S. Botanic Garden, on the other hand, is like a giant tropical greenhouse in the heart of DC. Both are gorgeous, and both are easy to photograph!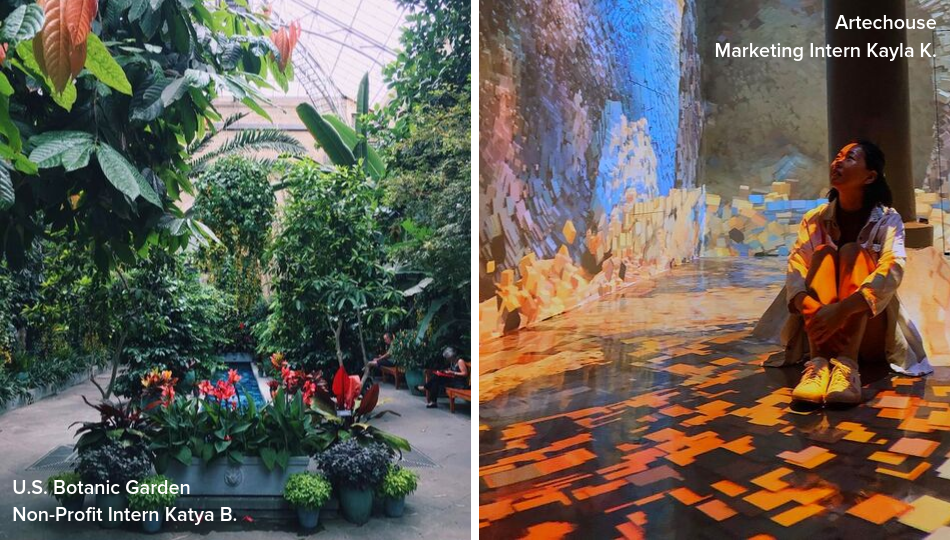 Artechouse
Known for its "immersive and interactive art exhibitions," Artechouse has taken DC by storm since it opened in 2017. The art displays are so creative and captivating that it's no wonder they get posted all over Instagram!
We hope you've enjoyed learning about some of the Instagram hotspots in your host city! Remember to take photos, make memories, and share them with us while you're there. To talk with an Admissions Counselor about going abroad, fill out an application online and someone will reach out to you shortly.