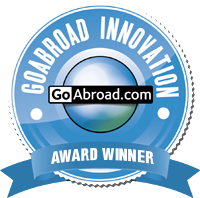 In recognition of a new program that provides students with unique opportunities for learning and cultural engagement, Global Experiences is proud to announce they are the recipients of the 2014 GoAbroad.com Innovation Award for Innovative New Program. Global Experiences is an Annapolis, MD-based provider of career development and international internship programs.
The award was presented to Global Experiences for executing a Strengths-based approach to career development in international internships. This career development program was added to the company's existing global internship offerings through a partnership with Gallup Education in 2013 and has seen positive results from both participants and employers.
"Global Experiences has created a potent mix of strengths-based development, real work experience and global awareness into its program. It's exactly what is needed for students to be successful after college," said Brandon Busteed, Executive Director of Gallup Education.
The Global Experiences Strengths-based career development program offers participants access to the Clifton StrengthsFinder assessment and personalized career development based on the individual's Strengths. The goal of the program is to provide participants with personal career coaching as well as measure the way international internships positively impact the personal and professional future of students and young professionals.
"Winning is a nice affirmation. Everything we do is very student-centric, but the fact that we won this award confirms that what we're doing to adds value to our programs,"said Alex Paisner, Director of Sales and Marketing of Global Experiences, Inc.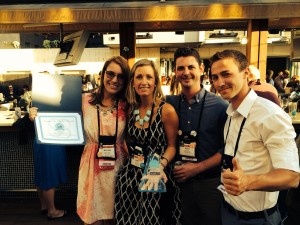 Global Experiences has been personally investing in the future of young professionals through career development and international internships since 2001. They offer international internship programs in hundreds of industries in Sydney, London, Dublin, Milan, Barcelona, Florence, Paris, New York City, Washington, D.C., and Shanghai. For more information about Global Experiences visit www.globalexperiences.com.
To learn more about the Innovation Awards and to see a list of all the winners please visit www.goAbroad.com/awards/innovation-awards-2014.