Lead by example. Model the results you expect. Just as successful CEOs and leaders of corporations cultivate their missions and strategic plans towards company goals, successful University Presidents also lead by modeling the kinds of bold leadership that inspires students on their campus.
While widely-recognized that global workforce readiness should be an outcome of a higher education degrees, most universities have few resources to invest in this mission. However, leaders at some universities are taking deliberate action to change this by going the extra mile – literally – to reinforce their value of higher education and providing international experiences.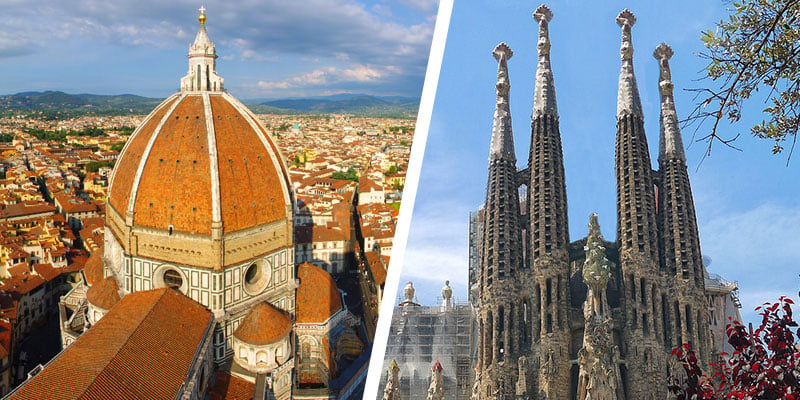 This September, the President of Salisbury University, Dr. Janet Dudly-Eshbach, traveled to Florence and Barcelona to view first-hand the international internship experience of Salisbury students gaining career advantages abroad through the Global Experiences program.
"To help our students thrive in today's increasingly global economy, it is important that we provide opportunities that will expose them to other cultures and environments and equip them with skills to be successful in their future careers." said Dr. Dudley-Eshbach.
Acceptance for this sort of programming has grown at Salisbury over the years since the first program launched in 2009 as one of the few full time internship, full credit semester programs available at US universities. Initially, students in the Communications Arts Program were the primary participants, but this has gradually changed and in 2015 the opportunities will be open to dozens of major areas and offered in 5 global cities through Global Experiences.
As the university, students, parents, and employers seeing the positive impact of global internships and Global Experiences' career counseling, the international internships are now an option for students in a variety of disciplines such as liberal arts and community health. Faculty members from these departments work in partnership with Study Abroad colleagues to ensure that graduates are continuing developing intercultural communication skills and career skills.
When a university president takes time to personally visit an overseas program, they are leading by example and supporting values consistent among the university and Study Abroad offices. Not only do international internships showcase students thriving in a new environment, they also witness students focusing on their growth in their career path.
"It was invigorating to be involved in planning the visit and to see how Dr. Dudley-Eshbach interacted with her students." said Jessica Burns, Director of Operations at Global Experiences."They were really excited to see her and to tell her about what they were doing. For our Global Experiences team it was a validation of the work we do. A University president, who trusted us with her students, was able to see them "in action" and developing skills that will serve them well on their career paths."