You've taken the first, and biggest, step and are thinking about an internship abroad. Good for you! This is one of the best, if not only, opportunities to travel, experience new things, new cultures, new people, AND help your future career!
It's seems implausible that while traveling and experiencing a new culture, you'll be gaining valuable work experience! So, what's the catch? I promise, there isn't one! There is, however, a price tag; as with any good thing of value.
An internship abroad is going to be worth every penny you put into it. It's difficult enough to travel abroad on vacation, but to live and work there for several weeks, some might say is almost impossible. That's why Global Experiences exists! To be the middleman to provide opportunity for global education and learning. In order to make this opportunity an action item, we've come up with some ways to get your gears turning in order to finance your adventure.
Hopefully that provides you with a better understand as to WHY there's a cost and the factors that go into it. I get it, that still doesn't make it easier to come up with the dough.
Even if you're looking for a Finance Internship and know your numbers, here are some helpful tips that we've picked up over the years to help fund an internship abroad.

Talk to your university about credit
For real! Believe it or not, many universities recognize the value in our program and can work with you to get internship credit.
What you need to do:
1. Go speak to your academic advisor
2. Ask what your University requires in order to get credit for doing this internship
(hour requirements, blogging, essays, supervisor sign-off, etc)
3. Relay info to Admissions Counselor
4. Go to your financial aid office
5. Rinse and Repeat the conversation
6. Tell them you'll be getting credit and you would like to use financial aid
They'll be able to tell you how much aid you have left to use to put towards the program!

Pro-tip: Fight! If this is something you want, fight for it. Work and compromise with your university. Push back, show them the value in this experience. Be willing to make it work, talk to different people.
Get Credit Through Us
We are excited to be affiliated with Fairfield University! This means that for a mere $600 you can earn up to 6 credit hours to be transferred back to your home institution!
Fairfield University will provide you with a syllabus and "coursework" to be completed over the duration of your internship. For more information on this, talk to your Admissions Counselor or check out our Academic Credit page.
You'll have to check with your advisors to be sure how the credit will transfer back.
Apply to GE scholarships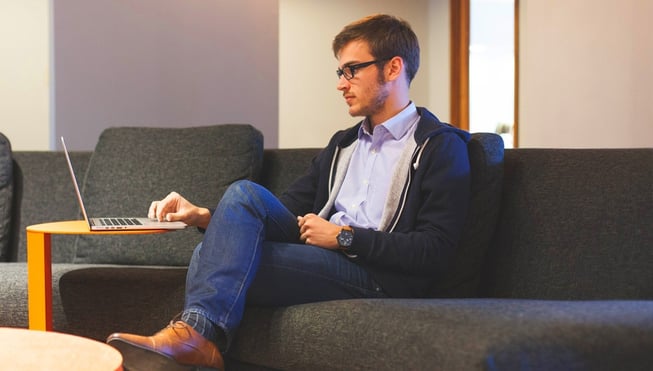 #Generationstudyabroad! In order to increase the number of students going abroad by 2020, Global Experiences has developed three scholarships! We have a scholarship committee that meets regularly, discusses, and chooses winners on a rolling basis. You can link back to our website for more information, but here is a summary:
Generation Study Abroad (GSA) Scholarship
Global Experiences, along with colleagues in international education, have committed to doubling the numbers of students pursuing international education by 2020. As a result, we are giving out a total of $25,000 for our Summer, Fall, & Spring programs alike in the form of full (fall & spring only) and partial scholarships!
Global Leadership Scholarship
We're taking our commitment to the Generation Study Abroad initiative even further. This scholarship will be awarded to two females participating in a summer program, valued at $2,500 each. The recipients of this scholarship will be first generation study abroad students and have demonstrated leadership qualities in the field of women's leadership and empowerment. Click here for our scholarship application.
HBCU
In addition to increase the number of students pursuing international education by 2020, Global Experiences is proud to announce our HBCU scholarships for students attending Historically Black Colleges & Universities who are traditionally underrepresented in international education! Click here for our scholarship application.
Apply to external scholarships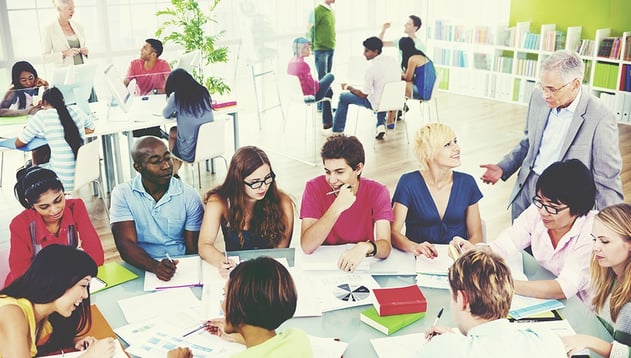 There are many companies and organizations that offer scholarships. Sure it feels like searching for a needle in a haystack, but if you find that needle…!!! Get online, talk to your financial aid office, etc. Here are some sites to help get you started:
Fund for Education Abroad - Offers many options!
Benjamin A. Gillman International Scholarship - Specifically for undergrads!
International Education Financial Aid - This site helps connect you with scholarships, grants, and international education loan initiatives!
College Board - Search College Board's database to find the best matches
Diversity Abroad - Minority, Low-income, and first generation students should check this out
Fast Web - Create an account and access their database of 1.5 million scholarships!
Scholarships.com - Exactly what it sounds like!
Black Excel - One of the largest databases for scholarships for African Americans
Talk to your bank about a loan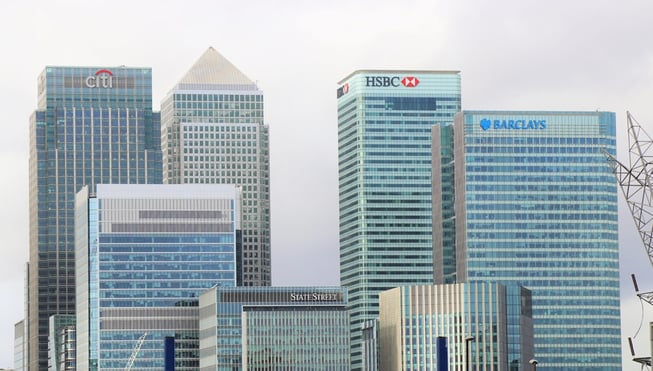 We recommend looking into getting credit/using financial aid before going to the bank, but your preference comes first! There are a couple of ways to approach a personal loan from the bank.
First, you do not have to request the full amount of the tuition. Try saving up, asking family and friends, using financial aid, etc. Use all of that and what remains, request in a loan.
Applying for the loan
You can apply for the loan two ways:
1. Only in your name or with a co-signer.
Applying on your own means you are the sole owner of the loan and the responsibility is yours to pay it back. This also means you must have a credit score and debt to income ratio/ money in a savings account that satisfies your lending institutions requirements. That being said, it is not always easy for a college student not working full time to get approved for a loan.
2. Using a cosigner.
This can be a parent, grandparent, aunt, uncle, sibling, etc. But NOT somebody your own age (generally speaking).
You are essentially "borrowing" the co-signer's credit, and financial history. The terms (length, fees, interest rate, etc) of a loan vary, but essentially, a co-signer is stating the bank has their backing. They trust you to make the payments but if you are unable to they take responsibility.
Fun fact: The co-signer's credit is affected by signing on a loan for another person and is taken into consideration when they are applying for other loans (credit cards, mortgages, car loans, etc)!
Repayment
Keep in mind a personal loan is NOT like a student loan. The interest rate is based on your (or your co-signer's credit score) and generally speaking the length of the loan is maximum 5 years. (Again, depending on your lending institution). There is also not a repayment grace period as there is with a student loan (I didn't have to make my first student loan payment until 6 months after I graduated). A personal loan is most likely going to be due 30-60 days after the loan is granted.
Apply for an educational loan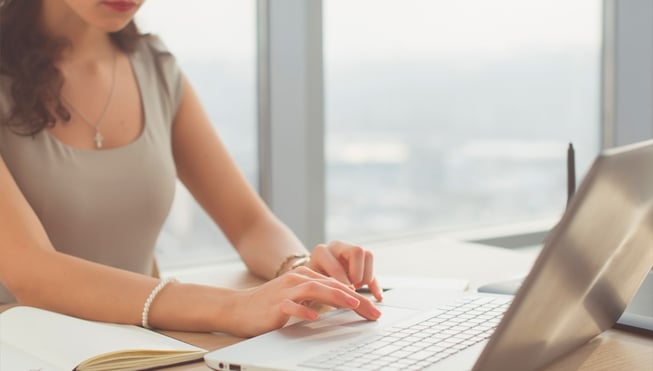 You must be getting some sort of credit in order to qualify for an educational loan. An education loan is a type of financial aid that must be paid back + interest. (Hence, the loan).
When it comes to education loans there are three major categories:
1. Student Loans (Stafford and Perkins)
These are generally determined by your school once you have filed for the FAFSA. Within the Stafford loan, there are two types: Unsubsidized and subsidized.
To qualify for both the Perkins and Stafford loan you must be enrolled at minimum, part time and working towards a degree/certificate.
Unsubsidized
Recipients' amounts are not based off gross income.
Subsidized
Recipients' amounts are primarily students with reported gross incomes of less than $50,000 however, do not make up 100% of recipients.
The Perkins Loan varies between universities but is generally offered to students who show an exceptional financial need in addition to the amount of family contribution.
Parent Loans (PLUS loans)
For parents wanting to help their students pay for their education and ease their financial burden. These federal loans generally have fixed interest rates and the amount of the loan is flexible.
Private Student Loans
These are obtained through a financial institution (Credit Union, Bank, etc). They are not funded by the government and the lending institution sets the loan terms, conditions, and interest rates. If you already have a lending institution, start by calling or going in person to discuss their process and how it works. Definitely do research and make sure you're getting the best interest rate/loan terms.
FAFSA
Earlier I mentioned FAFSA. This is the Free Application for Student Aid and unless you're paying for your tuition in full up front (lucky you), you probably had to fill one out. If you don't think you did, check with your parents. Even though I paid for my school, my mom filled out my FAFSA every year (thanks mom!) The FAFSA is comprehensive information for you and your co-signers. This is what the federal government will base your student aid and education loans off of.
Study Abroad Office
Your study abroad office might be able to write you a budget for your time abroad. This should include estimated flight costs, food, and other expenses you will be responsible for. The financial aid office will use this as a guideline to reference the total amount for the loan.
If your study abroad office cannot help with this, go to the financial aid office. They will be able to help you fill out the correct paperwork and explain everything to you! You might have to create your own budget, but we're here to help and so are they!
Remember that the literal definition of a loan is a sum of money that is borrowed and expected to be paid back with interest. Even though it's an educational loan, familiarize yourself with the process, interest rates, loan term, and repayment expectations. There's nothing worse than getting a letter in the mail to repay an amount that you were not expecting.
It's okay to ask questions! Obtaining a loan, not just an educational, is not a decision to be taken lightly. As stated, make sure you are doing your research and asking questions!
Other ways to finance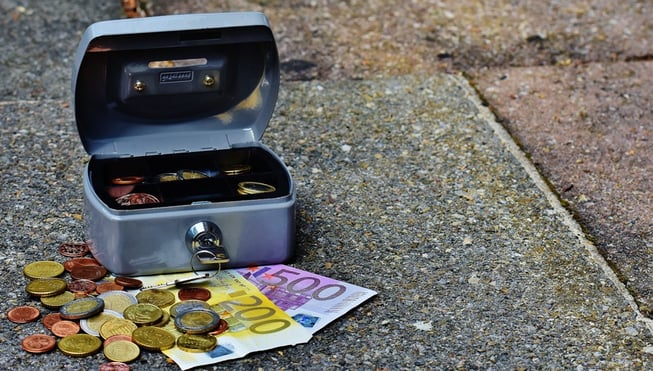 These are just a few of the main things that most of our interns do to finance their internship, including our former intern Stephanie who went to Dublin! Be creative. We even had one former intern who fundraised and did bake sales and worked her a$$ off to make it happen and she did it! This last option is probably not going to fund your whole trip, but every little bit counts! Here are some suggestions:
The back-up-plan to everything: the second job! Pick up a few extra shifts or work weekends while you're in school to save up. Sure it's no fun, however, once you're overseas you won't regret it. Just make sure to keep your grades up!
Crowdsourcing - get on GoFundMe, FundMyTravel, and Kickstarter to name a few. Check out this link for the top 10 recommendations.
Check out this article for different online jobs to help you raise some extra cash
Sell some clothes! A great platform to do this is Poshmark. My friend who studied abroad in Rome has sold over two thousand dollars worth of her old clothes that she doesn't wear anymore!
You know you've got a lot, and you know when the semester is about to end you're going to wish you had less- instead of donating to goodwill last minute, think about local thrift shops and second hand stores around you. Uptown Cheapskate is a great one that myself and a ton of girls that I knew form college used. Many of them will price out your clothes/items and give you cash for what you have!
Instead of asking for birthday/holiday presents this year (if you even get any) ask for donations to your trip! That aunt that gives you a bag of candy you don't eat every year might be more likely to donate to a meaningful experience! Try it, you'll never know!
Turn a hobby/passion into a career! Good at playing an instrument? Get with a professor at your university and offer private lessons to elementary/middle school children! Taylor Robinson Music is a great networking way to become a private music tutor and for people around you area to find you (the company has also been on Shark Tank!)
Good at baking? Offer to 'cater' for a sorority/fraternity or campus event and ask for payment or donations!
Really good a subject (math, writing..)? Put up posters and spread the word that you're offering tutoring. A lot of schools, like Salisbury Univerity have great tutoring programs that serve as on-campus jobs. Look to see if your school offers the same opportunity!
The biggest tip? SAVE! You don't need that really cute designer clutch. You can clutch your phone in your hand. Those brand new sneakers that were just released? You'll be just fine without them. It's not going to be easy, but the sacrifice will be worth it! And who knows, you might learn a lesson or two about yourself along the way.¯\_(ツ)_/ Look at this chart on How to Save 10,000 in 52 Weeks!
So, why do we have tuition?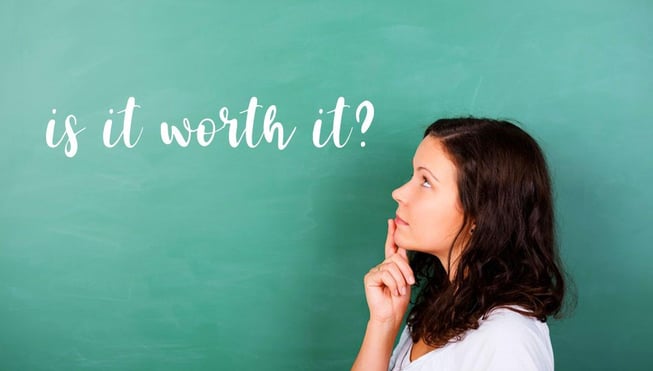 As an Admissions Counselor, it is my responsibility to inform people about our program and how is works. One of the biggest challenges is the cost of the program. Upon first glance, many are intrigued by what we do, yet are deterred once they learn about the tuition. Our goal is to explain and offer resources, so after talking to us you have a better understanding of our program. You'll be able to see how much support, time, and resources we provide in order to give you a truly remarkable experience.
There are so many factors involved in going abroad and working and living abroad. Those factors are the driving force behind the price! Arranging short term housing in a foreign city is no easy task which is why we have partnerships with housing providers and in most cities, providers that allow you to live in, if not near, the city center. (Included in the tuition).
Have you ever filled out paperwork? Gross. Paperwork for a visa? Gross(er)! Dealing with your own government is complicated enough. Dealing with one you know nothing about, complicated squared. Ever tried to get a company in another country that you have absolutely no relation to or contact with, to sign a form offering to sponsor you? We take care of that for you!
As globalized as our world is, it is still difficult to pick up and move to another country and easily find an experience. On top of that, how can you be sure it's a reputable company? Hi! We've done that for you! We've spent the past fifteen years making contacts in major industries, to sign YOUR visa sponsorship, to allow YOU the opportunity to work abroad! Our staff has carved a spot for you and made sure the hard stuff is taken care of.