In the Tuscan region of Italy lies a quaint, historic city, home to Renaissance-era art and architecture.
Emily H. indulged in the city's lifestyle and became a Florentine in no time during her internship in Florence, Italy.
Deciding to intern abroad
Emily, a recent graduate from Roanoke College with a degree in Communication Studies and Marketing, knew she was more passionate about another career path: fashion. An internship was the perfect opportunity to change career paths and gain experience in the industry:
"I wanted to make myself a marketable candidate for a future job, and I knew that having international work experience in a relevant field would be an ideal way for me to stand out in an application process."
When it came to decide a destination, the choice was simple:
"Florence was an easy pick for me because of its reputation for being a fashion hot spot, but I also loved how dense and navigable the city was."
Luckily, Emily's family was on board, too:
"Everyone was really excited for me to have this experience and I felt really fortunate to have that kind of support with such a big decision."
A day in the life
Each day in Florence, Emily walked to her internship, passing by gorgeous buildings and historic architecture. She was never a morning person, but the beauty of the city changed that!
"Florence is so much bigger than people think and living there really showed me how much the city has to offer in terms of food, museums, nightlife, and wine (of course)."
Plus, she had a perfect view of the Duomo from her bedroom window!
Check out Emily's Instagram takeover video to see the breathtaking view, meet her coworkers, and see how she ends each beautiful day:
"This internship was everything."
With her experience in previous internships in event management, marketing, and tourism, Emily was able to advance her skills and pivot towards the fashion industry.
Her internship host company, ASAP Shoes, was founded by two people who shared the same dream to bring new international brands into Italy. Their core business involves importing, exporting and displaying shoe brands.
ASAP Shoes offers some of the world's most iconic brands like Dr. Martens, Ugg, Steve Madden, Jeffrey Campbell, Sam Edelman and more.
Italian Working Life
At her internship, Emily created look books for different brands and clients would review them to see what brands were available from ASAP Shoes. She also managed a Pinterest account for Steve Madden, where she featured products that were available in store.
"I can't convey how perfect it was for me - it opened my doors to new career opportunities in the US and allowed me to combine my current marketing skills with a new field and I couldn't feel more prepared (or excited) to start a job in fashion."
Some challenges that she encountered were language differences, learning new computer systems at her internship, and often being the only non-Italian employee at her workplace.
Fortunately, she felt prepared to deal with these challenges through her advising process with Global Experiences, and now feels confident that she can do any job in any city.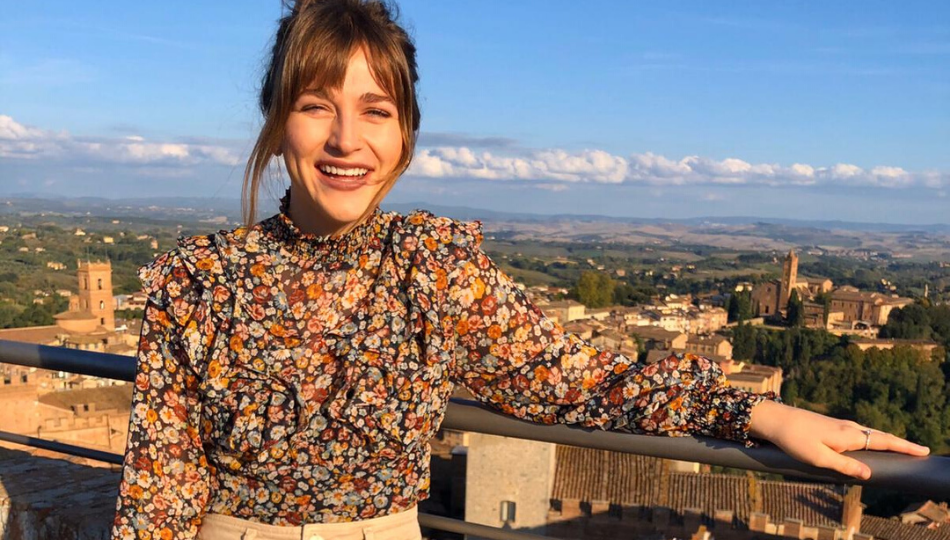 Exploring Italy
In her free time, Emily did everything possible to soak up life in Italy:
"We traveled to Pisa, Venice, Bologna, Milan, Siena, Cinque Terre, Palermo... We did wine tours, a cooking class (10/10 recommend), went to... famous gardens, museums, churches (in Florence and outside), and tried as much new food as we could."
With iconic historic towns and bustling major cities, it's no surprise that Italy attracts millions of tourists every year. But as a Global Experiences intern, Emily was able to dive deep into the essence of Florentine culture. Plus, with the Italian language course at the beginning of her program, she was able to communicate with the locals by the end of the semester!
"My favorite part was feeling like a local by the end of the program. I became comfortable enough in my Italian to make dinner reservations, make small talk with shop owners and tell people at work what I love about Italy. I never expected to feel so native after only three months, but working for an Italian company really pushes you to adapt, and I'm so glad I did."
Finding Home Abroad
Living almost 5,000 miles from home is a big step. Luckily, Emily was able to establish a "home away from home" with her fellow Global Experiences interns.
"The ease of my transition to living in Italy is ALL thanks to my amazing friends in the program. We were very close right from day one, and having them talk to after every workday made life so enjoyable. We cooked in the apartment together, traveled around Italy together and consoled each other whenever anyone felt homesick."
Many Global Experiences interns find that their new city soon feels like their second home. While Emily and her roommates had a different internships, they could all relate to each other's experiences. Emily and her roommate in Florence are even planning to live together in New York City!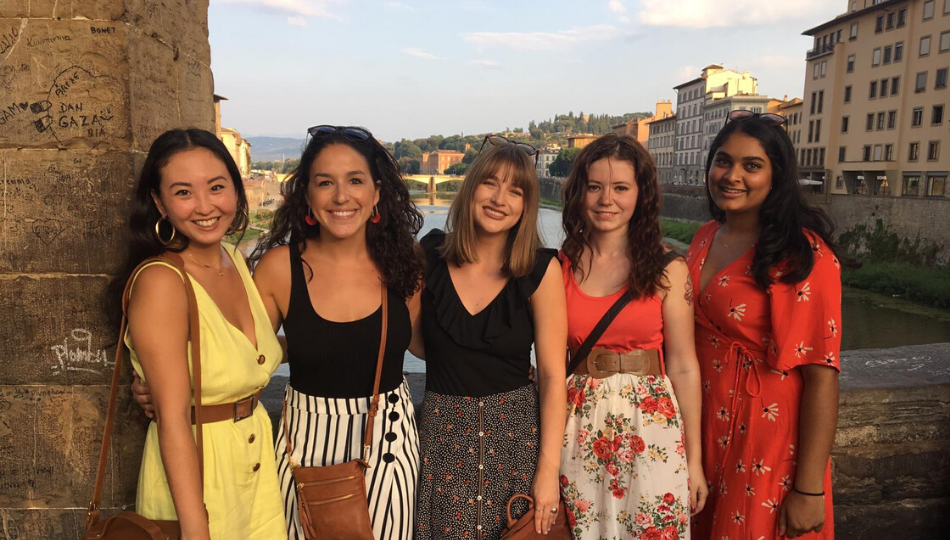 Takeaways
Interning abroad makes memories that last a lifetime, but it doesn't end there.
"I made friends at my company, spoke Italian whenever I could and learned to adapt to the new setting, and because of that, I know that I can handle any US job. #hireme"
Along with personal connections and amazing memories, our interns leave their internships more qualified to get jobs in their career fields.
The fashion industry can be competitive to join, but an internship in a major fashion hub helps you stand out. She is now more equipped to compete with other candidates in her full-time job search.
Her advice to future interns?
"Challenge yourself to make new friends, engage with the host culture, and know that you can never eat too much pasta or drink too much Chianti wine."
Ready to have your own internship abroad like Emily? Submit an application and get ready to chat with one of our Admissions Counselors to learn more!