Ana is a recent graduate from Universidad de las Américas Puebla in Mexico and is currently spending her summer interning in Dublin, Ireland at two different art placements. She spends half of her time interning in an art gallery and the other half at a center that puts on art exhibits, concerts, and events. Below is an email she sent to her Program Advisor, Michelle, about her experience in Dublin so far! If you're ready to start your own internship in Ireland visit our website to learn about internships in Dublin!
Hi Michelle!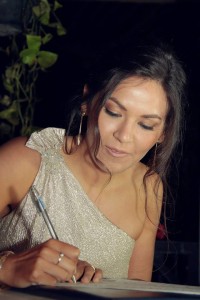 I'm having a great time in Dublin, working hard at both jobs but I like it. The thing I like the most about my work is that is changing every week, there's always something different going on during the week and so my shifts also change, one day I might go out at 7 pm and other days at 1 am!, but is nice and different :)... and the other job is more relaxing as I don't really have to be there all the time, just when I can and don't have to work, and my bosses are great, so nice and easy going.
At the flat everything is going good too! My flatmates and roommate are really nice and we all get along really well :)... I've been trying to go to every trip that GE organizes but unfortunately couldn't go to the one last weekend as I was in Switzerland visiting some friends and Art Basel!... but everyone said it was a blast, beautiful landscapes and amazing weather!
Hope everything goes great with you!
Regards,
Ana