For years, expats and world travelers have flocked to Costa Rica to live the pure life or as locals call it "Pura Vida." Costa Rica is a beautiful country with a rich history and right in the middle of it all is the capital city of San José.
We're extremely excited to announce the launch of our international Costa Rica internship program in San José! We chose Costa Rica because of its amazing culture, experiences it offers, and of course all of its amazing internship opportunities.
Global Experiences works hard to develop new locations and we interviewed a members of our executive team to understand what makes San José a great new addition to our portfolio of internship destinations. Check out the Q&A below with information from Duncan, our Global Placement Director, to find out more.
What are key elements that make up an excellent internship destination?
We look for locations which combine an excellent range of industries and diverse workplaces with an exciting culture and great places to visit. In short, we look for host cities where interns can work hard and play hard.
Is that why we choose San José?
Absolutely! San José is the gateway to Costa Rica. It has a fantastic range of industries and workplaces, as well as vibrant culture and can be lively in the evenings. San José is the starting point to almost every Costa Rica journey as most roads, internal flights, and even rails journeys lead out from the city.
"Launching our 12th location in Costa Rica was an easy decision. This new location offers new opportunities in some of our most popular placement fields such as engineering, environmental science, and hospitality, as well as a chance to explore one of the most extraordinary natural environments in Central America. Participants will experience the same career-focused program design as other Global Experiences' locations including high-quality housing, social and emergency support, and GE local staff support." - Emily Merson, CEO
What does Costa Rica have to offer?
In a country which holds 5% of the world's biodiversity within an area the size of West Virginia, the first thing it has is nature in abundance. Lush tropical rainforests, high mountains, fantastic coastlines, and breathtaking volcanoes are just some of the things that come to mind. If you love the outdoors, the opportunities to trek, explore on bike, canoe, or zip-wire through the treetops are numerous. For those who seek more laid back pleasure, there are great beaches and tropical retreats to explore as well.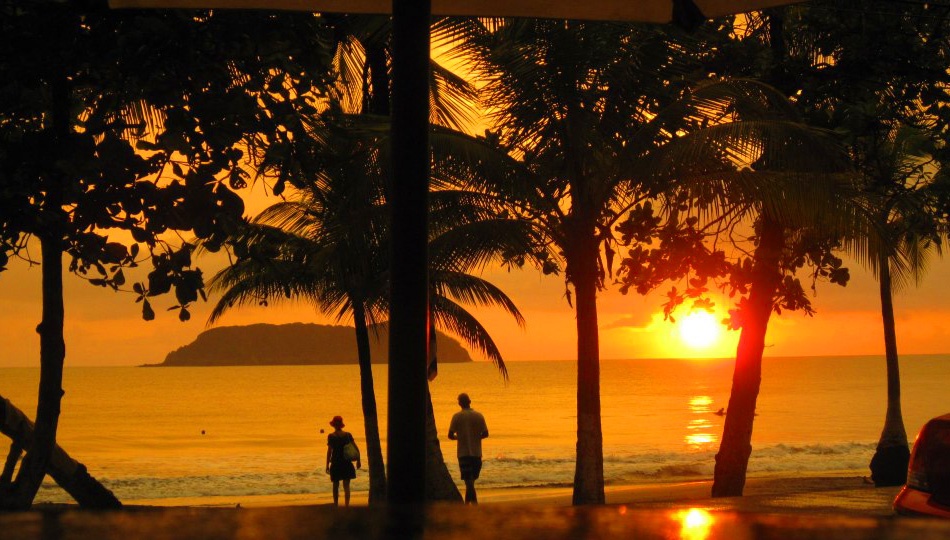 Why intern in San José, Costa Rica?
San José is the business hub of Central America with a wide range of industries. San José and the surrounding towns are the ideal places to get the best internships in Costa Rica. The city has a rich culture with a great selection of restaurants and things to see. Duncan said some of his favorite sights were the National Theater and National Park. "I also loved to visit the many markets and purchase the wonderful produce that was brought in daily."
What type of internships abroad in Costa Rica are available?
As the business center of Central America and an economy that continues to grow, there are a wide range of internships in San José. There are considerable internship opportunities in engineering, non-profit, education, and many others. Given the biodiversity of the country, there are great environmental and ecology internship placements in Costa Rica. There's also a full range of service sector roles such as general business, accounting, marketing, and public relations.
¿Se habla inglés?
¡Claro que si! While Spanish is the primary language, the close ties to the US economy mean that in San José, English is used a lot in business and certainly in areas which welcome tourists. Some level of Spanish maybe preferred, but for a majority of internships English will do just fine. During our semester programs, interns will be enrolled in language classes for a few weeks before their internship begins.
Do I need a visa?
Interns from the UK, EU, US, and Canada do not need a visa to enter Costa Rica. All you need is a valid passport to enter the country. With just a passport, you can stay in Costa Rica for up to 90 days.
Are internships in San José, Costa Rica safe?
Costa Rica is one of the safest and most politically stable countries in all of Central America. Like any major city, there are some neighborhoods considered unsafe, and our Location Coordinator will you tell you which areas to avoid.
Major tourist areas are safe and have a significant police presence. What you will need to be most aware of is petty crime like pickpocketing especially in busy tourist areas. The easiest way to stay safe in Costa Rica is to use common sense – don't carry large amounts of cash, don't walk around late at night, and know your limit.
Where is the program housing?
Included in the cost of your tuition is housing located in the university section of San José. You and your fellow interns will live in a safe campus with 24/7 security. Apartments will be 3 to 4 bedrooms and include Wi-Fi, washer/dryer, and a shared kitchen.
It also has some great additional perks - like awesome communal areas including a cinema, game rooms, sun terrace, and more. The housing building is environmentally friendly and has solar panels. Close to your accommodations, there are restaurants, a pharmacy, and everything you need to enjoy your stay.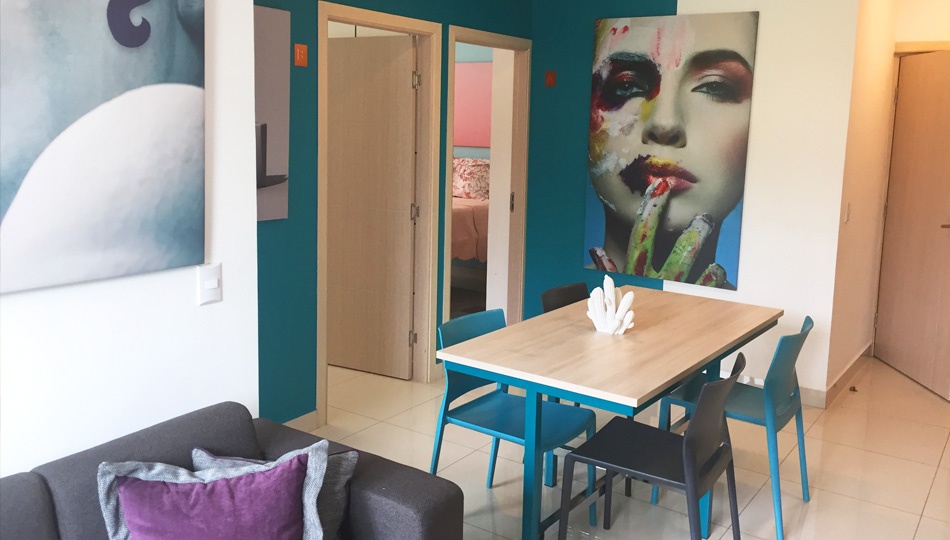 When will internships in Costa Rica be available?
Summer internships in Costa Rica are 8 weeks long. While in the spring and fall there will be 12-week programs that include a language course. Global Experiences works with universities around the world to make sure students get credit for their internship. Ask your home university what their policy is about credit for an internship.
How much does it cost to intern abroad in Costa Rica?
It's our least expensive internship program! Interning abroad in Costa Rica will cost only $4,990. Plus, flights from the United States to San José are good value and best of all direct from most major cities! San José will be kind to your wallet and bank account as the cost of living is relatively inexpensive. Included in the cost of your tuition is a tailored internship, award-winning career development, housing, travel insurance, social events, and so much more.
We're ready to kick off our San José this coming summer and are so excited to see everything our interns accomplish while in Costa Rica. Apply today and be one of the first Global Experiences' interns to intern in Costa Rica!