So what exactly is Intentionally Designed Experiential Education Programming?
In the workplace we refine our skills in the boardroom and define who we are as professionals. Equally important is to define ourselves as people in the world outside the 9 to 5. Balancing the intense workplace nature of an internship with the immersive nature of living overseas in a new culture is a crucial skill Global Experiences fosters in all their program participants.
As part of a unique partnership with Gallup Education, Global Experiences participants take the Clifton Strengths Finder assessment to determine their top five Strengths. What does a Communicator do on the job? How do they perform in a networking scenario? Working with participants on their Strengths from the start encourages them to take a closer look at their interactions outside of the workplace.
Committed to experiential learning throughout the program, Global Experiences has intentionally designed an immersive social program that is rooted in experience, creating opportunities for hands-on learning and community engagement outside of the typical tourist experiences. Our focus is on active participation that provides participants with a deeper level of connection with, and an understanding of, their host culture.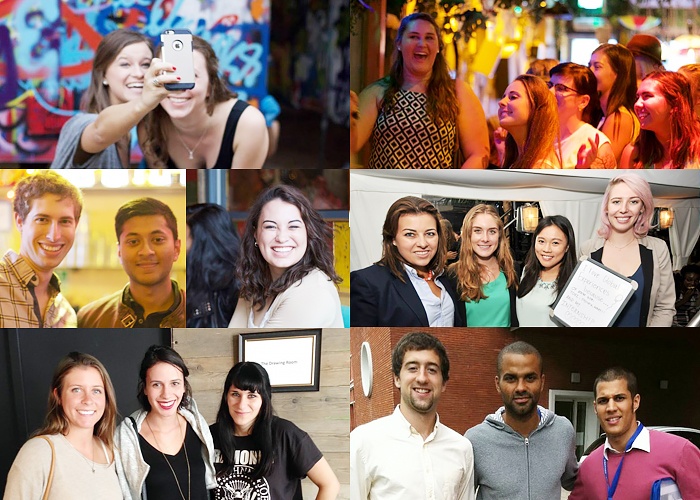 This is the difference between going to a restaurant and eating local food vs. cooking class taught by locals, highlighting the history of indigenous foods and the nuances of preparation techniques. The difference between going to a museum and viewing works of art and going to a ceramics class where participants create their own works using the same paint, techniques and materials used by historical craftsmen.
What says London better than a formal tea? Experience British Traditions.

Put on your finest for a formal English Afternoon tea, learn how the British Empire enjoys this global refreshment in typical English style at a beautiful downtown hotel.
If you're interning in Paris, you must not simply eat, you must cook. Experience French Food. Joining a private cooking class with a multicultural chef opens the eyes of our interns into fusion-style cuisine française-exotique.
When you're spending summer in Sydney, dip into the local culture through its oceans. Experience the Active Side of Sydney. Australians are known for their love of the beach, sports, and anything that keeps them active. Try your hand at stand up paddle boarding or kayaking, and embrace the active side of Aussie culture.
Our professional networking events bring participants and employers together, allowing participants to learn about employment trends and the importance of developing industry connections while practicing their communication and interpersonal skills. This is the difference between updating your paper resume and attending a professional event using your newly developed elevator pitch to increase your global network.