A warm breeze brushes a bride's veil as she smiles for another photograph. A team of planners, designers, and servers move with urgency as the sun sets over Tuscany. Business men and marketers work with exciting clients from around the world. These are not unusual scenes for anyone looking for an internship abroad in Florence, Italy.
Known as the birthplace of the Renaissance, Florence has a long history and rich culture guaranteed to give you a once in a lifetime experience. Read on for the most popular internships in Florence, Italy.
Fashion Design Internships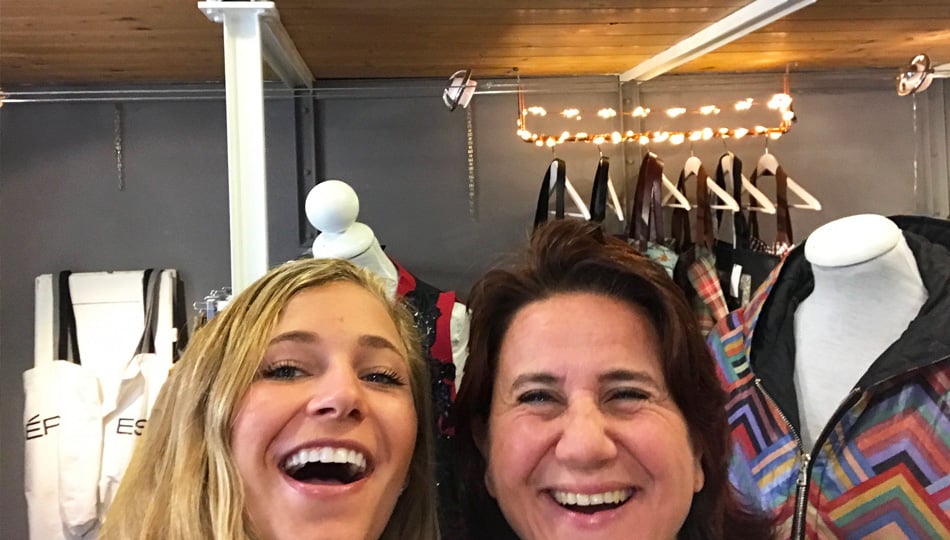 When you think of fashion capitals of the world, you probably think of cities like New York, London, Paris, and Milan. However, Florence is quickly becoming the fifth fashion capital of the world.
Florence's history and contributions to the fashion world have often been overlooked and overshadowed, but the city has been incredibly impactful on the fashion world since the 1300s when affluent families would import beautiful clothing and luxury goods.
In the late 1920s, high-end fashion designers Gucci, Enrico Coveri, Roberto Cavalli, and many others were created; today those companies still call Florence home. The past, present, and future of fashion all come together in Florence.
If you spend hours filling sketchbooks with elegant designs and original ideas, then a fashion design internship in Florence is the perfect placement for you. There is an abundance of fashion internships in Italy, and we work hard to find the one which best matches your experience and career goals. With its international scene and willingness to be on the cutting edge of design, Florence is a great match for any aspiring designer.
Fashion Photography Internships
For centuries luxury goods have been produced in Florence. However, the city would not gain international recognition as a fashion hub until the 1950s. During this time, everything began to change when Giovanni Battista Giorgini organized the first Florentine "Soirées" which brought together several Italian fashion companies to highlight their work.
The shows finally gave Florence the international reorganization the city so rightfully deserved. Over a half a century later, Florence still hosts glamorous galas and trendy showcases that require skilled photographers.
Fashion photography presents numerous opportunities in which new and challenging tasks will offer a learning experience for interns. Some days may be assisting a director snap the perfect shot of the next big trend in fashion.
Other days could be in the office using talents to help clients find a creative direction and solve branding needs. Immerse yourself in the world of fashion like you've always dreamed of by interning in Florence.
Event Management Internships
Each year Florence plays host to a long list of international fashion shows, concerts, and weddings. Through an event management internship, you'll be in the center of some of the most exciting events Florence has to offer. Without a doubt, this awe-inspiring Renaissance city is the ideal location for an event management internship.
Our event internship placements are with the most exciting and interesting businesses in Florence. For example: Interns have had the chance to work in one of the most popular American jazz clubs in all of Italy which Florentines flock to and attracts visitors from all over the world.
Corporate events, elaborate weddings, and cultural experiences are no stranger to our interns. Florence is an ideal location for anyone needing hands-on experience working for different types of events and event activities.
Marketing Internships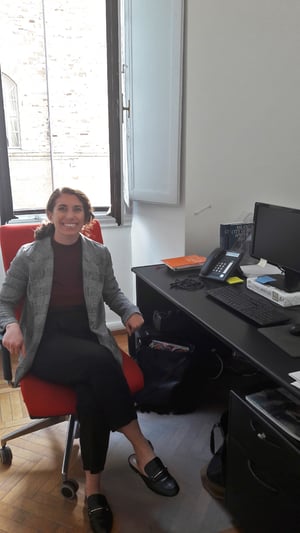 Modern marketing is embracing 21st century modes of communication like mobile devices and social media at an ever increasing rate. A successful marketing campaign has to reach audiences from different background and cultures.
As an international city, Florence leads as a favorite location to learn marketing skills. Companies in Florence create cutting edge campaigns that reach all across Europe and the world.
Hundreds of young professionals apply for marketing internships in Florence every year in an effort to build a foundation for a successful career. With so many different types of businesses in Tuscany, marketing internship opportunities are endless.
A marketing internship in Italy offers experience in creating social media materials, initiating exciting campaigns, drafting blogs and press releases, and so much more. These are essential skills to remain competitive in the workforce - especially in one of the most overpopulated career fields. In the past, interns have been placed with wedding companies, high-end fashion designers, and nearly every other type of business you can imagine.
Art/Museums Internships
Florence has a world-renowned art scene. The capital of Tuscany is considered the birthplace of High Renaissance art - the period where art shifted away from idealism in to realism. Florence was the city of inspiration for the fathers of Italian painting and the geniuses of the Renaissance. Setting eyes on Michelangelo's David, or many of the other amazing pieces of art, can be so awe-inspiring that many first-time visitors experience Stendhal syndrome.
An art internship in Florence places you in one of many museums or galleries which fill the city. Art interns work in and around historic sites and often world-famous art. Global Experiences' interns have even had the opportunity work inside the world famous Duomo and other stunning art exhibits.
Exciting tasks include, but are not limited to; assisting directors with exhibits and displays, writing informative pieces about artwork, or maybe discovering the next great artists. Interning in a city with a history as rich as Florence's is truly a once-in-a-lifetime opportunity, and will be an invaluable experience to anyone looking to break into the art industry.
Business Internships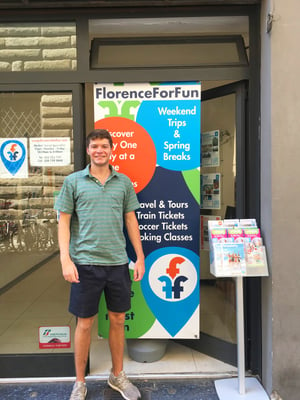 In the business world, international experience is becoming more critical. Employers are desperately searching for candidates who understand business interactions on a global scale.
Florence is at a crossroads where the past is embraced and modern enterprise is supported. The backbone of Florence's fast-growing economy comes from fashion, food, and tourism. In the last few years, all three industries have benefited from incredible growth that brings in billions of euro to the city each year.
Florence's diverse business culture means there's an impressive range of opportunities. Creative business is no stranger to Florence as companies provide dream vacations, solve client's international needs, and develop business plans for chic, new fashion boutiques. And business internship tasks can range from creating content, learning new accounting software, interacting with clients from around the world, and more.
No matter your career field or industry, working and living in Italy is guaranteed to be a life-changing experience. Apply today to get started on your way to Florence. Fall, spring, and summer internships abroad are available to students and young professionals.