This year will mark 30 years since the Berlin Wall fell. The Wall stood for 28 years, which encompassed a period of history that marked a high point in tension, fear and folly between the world's major powers during the Cold War.
For any visitor to Berlin, viewing the sections of the Wall that remain and understanding what the Wall meant and what it has led to are a must.
Learn more about Germany's culture and explore these six memorial sites to embrace the fall of the Berlin Wall.
East versus West Berlin
During the Cold War era, East Germany was known as the GDR (German Democratic Republic), and GDR-era architecture and infrastructure can still be found in the former east (including central districts such as Mitte, Prenzlauer Berg, and Friedrichshain).
From the streetlights and high-rise Plattenbauten tower blocks to the wide boulevards, such as Karl-Marx-Strasse and the former Geisterbahnhöfe – the metro network "ghost stations" that were closed after the building of the Wall - the architecture of East Berlin is quite varied.
Then, there are the demographic divisions. There's a reason the biggest Turkish communities – and the best kebabs – can be found in former West Berlin districts, such as Neukölln, Kreuzberg and Wedding while former eastern districts, like Lichtenberg and Marzahn, are known for their Vietnamese communities and restaurants. It is because Gastarbeiter (guest worker) programmes of the 1950s, 60s, and 70s saw West Germany draft in workers from Turkey (among other countries), whereas the Gastarbeiter in East Germany were from communist countries allied to the Soviet Union, such as Vietnam.
There are lots of sites to visit, from the well-known East Side Gallery, the official Mauermuseum, and Checkpoint Charlie, to more offbeat locations. For those with a deeper interest, it is possible to walk or cycle the entire 160km Mauerweg (Berlin Wall Trail), which runs along the Wall's former route and is studded with memorials, stories, and outdoor exhibitions.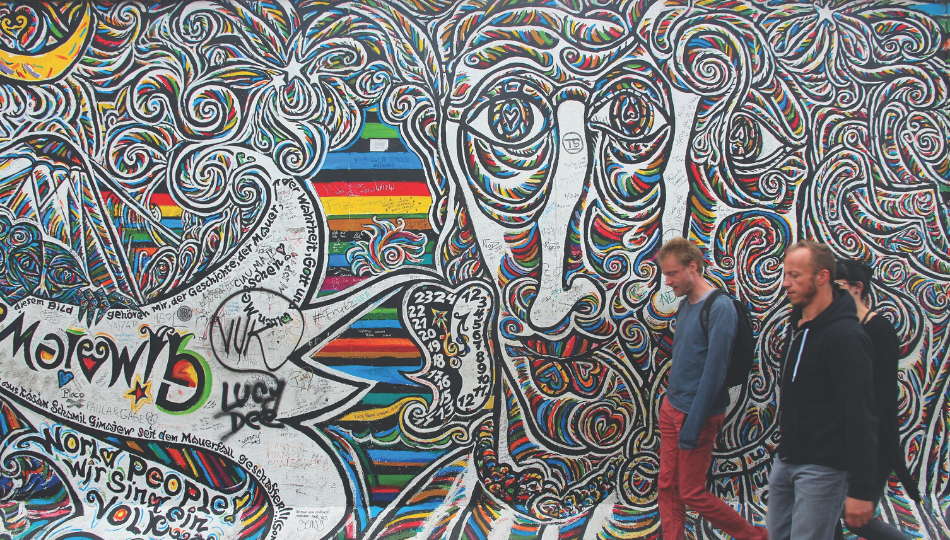 1. Gedenkstätte Berliner Mauer (Berlin Wall Memorial)
Running along Bernauer Strasse, the Gedenkstätte Berliner Mauer (Berlin Wall Memorial) is a collection of reminders, museums, former watchtowers, and outdoor displays that highlight the horror of the Wall and the victims that died trying to cross it. For first time visitors, this is an excellent introduction.
2. Museumwohnung (Museum Apartment)
This small apartment in the former East Berlin neighbourhood of Hellersdorf has five rooms (living room, bedroom, kitchen, bathroom, study) that have been preserved since GDR times, complete with furnishings (television, hi-fi), knick-knacks (books, vinyl records, typewriter), and even cleaning and kitchen products.
3. Ernst Thälmann Park
It should be remembered that one of the principal aims of the East German government was that quality housing and access to educational and scientific sites of interest be open to all. One of the last prestigious urban building projects of the GDR was Ernst Thälmann Park – inaugurated in 1986 to commemorate former Communist party leader Ernst Thälmann's 100th birthday.
A monumental bust of Thälmann looms at its western edge (on Griefswalder Strasse). Spanning 25 gloriously ungentrified hectares, in the highly gentrified Prenzlauer Berg, it is home to high-rise apartments, a swimming pool and youth theatre, plus a planetarium that was cutting-edge for its time and is still used today.
4. Former border crossing at Chausseestrasse
Less well known than Checkpoint Charlie, this preserved crossing is considered by many to be more interesting, and it is certainly less tourist-packed. This checkpoint was the only place where German citizens could enter the GDR by car and is notable for its Total petrol station and a small adjacent park.
Look closely, though, and there are tram tracks in the middle of the road, which were rendered defunct when the GDR's "ghost stations" were reopened. There are also engravings of rabbits on the pavements, created by artist Karla Sachse, a reference to how rabbits were the only creatures that could come and go freely across the Wall without fear of being shot.
5. Marx-Engels Forum
Sitting in a pretty corner near Alexanderplatz (or at least it will be when the construction ends on the new line 5 of the metro system) lies the iconic statue of Karl Marx and Friedrich Engels, the writers of the Communist Manifesto in 1848. This striking monument was built by the East German authorities in 1986.
If you have read the manifesto, it is a good place to reflect on how an economic treatise aimed at improving the lives of workers led to a political movement that helped divide a continent for a generation.
6. Risking Freedom Webtour
Unauthorized journeys from one side of the Berlin Wall to the other were perilous, and those attempting it put their safety and lives in jeopardy. Before you leave for Berlin, you can get a feel for the risks that people took to cross the Wall. This webpage is an excellent introduction to the division of Berlin and Europe during the Cold War.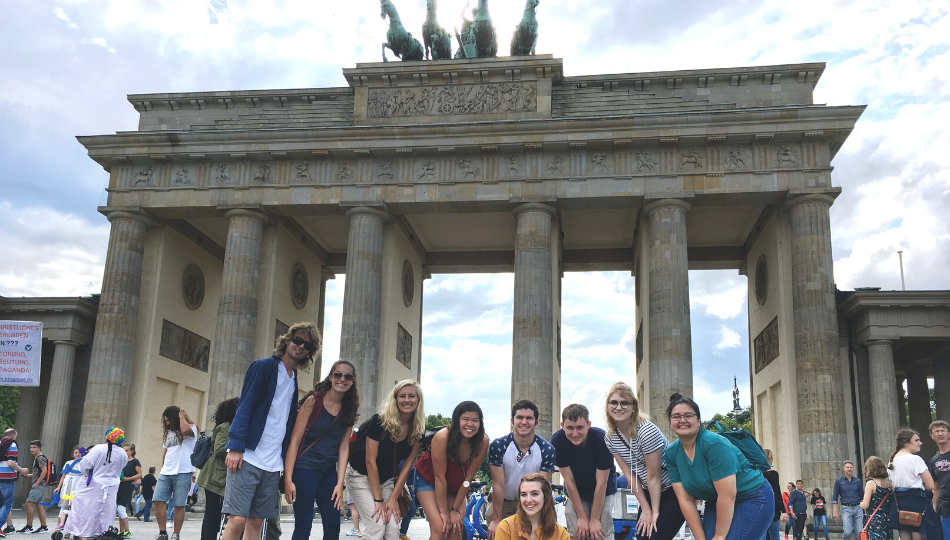 Further reading:
Global Experiences has launched a new internship program in Berlin that starts in Summer 2020. For more information or insights on internships in Berlin, please get in touch with the Global Experiences team.