Are you looking to make the most of your time abroad? Are you looking for adventure and something new? Here are 6 ways to add some extra excitement during your internship abroad!
#1 Figure Out The 5 W's
The who, what, when, where, and why! Having an idea or itinerary of the places you want to see can help make traveling smoother. Having a set plan of places you want to see and what you want to do while there can help you plan around your schedule. Especially if you are not that familiar with the language or culture of the places you are visiting.
To start an itinerary, think of places you've always wanted to go such as museums, landmarks, or even just wanting to try a new cuisine. Remember to figure out how long it takes to get from place to place and what mode of transportation is available to get you there. Having some sort of plan and idea of what you want to do while abroad can make the process of traveling easier and can let you be spontaneous.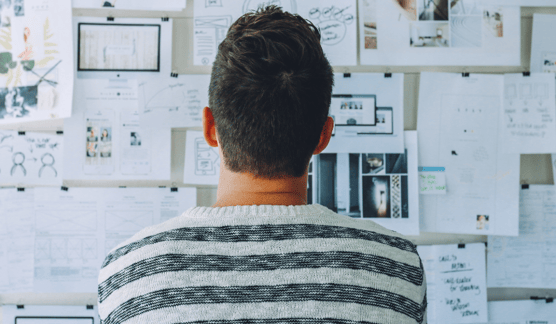 We Recommend: Durable and timeless, the Moleskin notebook is the perfect space to chart your internship experience.
#2 Connect With Local People and Culture
Connecting with local culture can be done in so many ways!
Locals have an abundance of knowledge and know all the ins and outs of their city. Talking to your co-workers or boss at your internship is the perfect way to find the hidden spots that tourists wouldn't necessarily know about. Plus, it could help spark a friendship between you!

Immersing yourself in local culture can let you have an adventure without even having to leave your city. You don't need to be in a rush to see all the touristy places, and you can make time to just walk around, taking in the views!
One day, take a new way to work - it could lead to your new favorite market, or maybe even you'll discover the most beautiful shop off the beaten path. There are endless adventures when you are in a new place, so connecting with locals who know the city and the culture can be a perfect starting point to your adventure.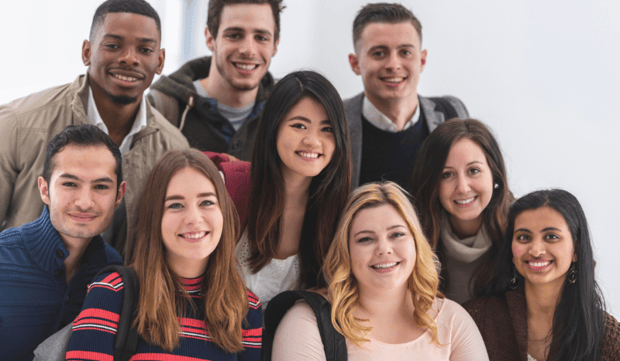 Volunteering around your city is also a great way to connect with others and help out the community around you!
#3 Have a "Me" Day
Traveling to a new country can be stressful, so being able to have a me day can help you relax. It can also be a perfect chance for a solo adventure! Being able to be confident in your abilities to get around a new city is really important and combining it with a me day is a perfect recipe for adventure. It doesn't always have to be an adrenaline rush, it can be a relaxing experience like having a picnic in a beautiful park, or taking a run around the city.
A great way to find things you are interested in doing in a new country is using the countless resources online! Using websites like AirBnB Experiences ( not sponsored by AirBnB, but hey, if you see this HMU!!) to find local experiences with others around the city. AirBnB allows local people to provide experiences like a walking tour of the city, pasta making classes, wine tastings, biking tours and even dinners in some of the most beautiful homes in the world.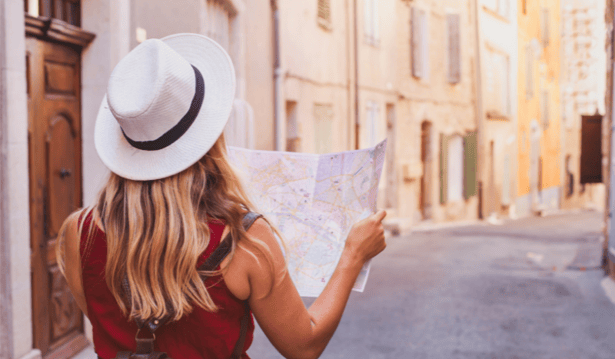 #4 Find A Group
Much like AirBnb Experiences, there are websites that help you find people with similar interests in foreign cities. I like to use Meetup.com to search for groups in every location that I'm staying at.
There are groups for just about anything you could want, like a book club that does half in English and half in Italian, to help you improve your language skills in a social setting. There are also groups for exercising, so you can find a running group, or even a yoga group in your new location.
The options are endless and a great way to get out of your comfort zone (or try to help you get back into your comfort zone)! These types of groups are also good for finding friends and making connections with local people or others that are in a new city also looking for adventure.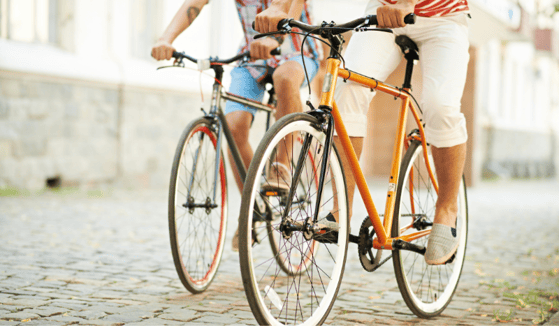 Meet up with like minded people using Meet Up!
#5 Find Free Activities In Your City
Nothing says adventure like a free adventure!! Well, maybe not completely free - but something that doesn't break the bank.
Most museums in Europe offer free admissions or a discounted rate for students and can be found all around the city (just make sure you check with them before going). Once in the museum if they allow you to, bring a sketchbook and some supplies, and get drawing. Even if you aren't a great artist, going with friends and just having fun and being creative is just as good, plus art is subjective anyways!
Another way to have fun for free is to window shop. Many cities across the world have outside markets with local artists and artisans displaying their work every weekend and offer an endless supply of fun!
Immersing yourself in culture is a really important part of traveling and you can do it for free simply by taking a walk and appreciating all the architecture and traditions all across the city. Many cities also have local centers that perform opera, plays, musicals, and even free concerts. Also, don't skip on a street festival! They often have weekends full of events and shops, as well as food and entertainment that are a once in a lifetime opportunity for most people.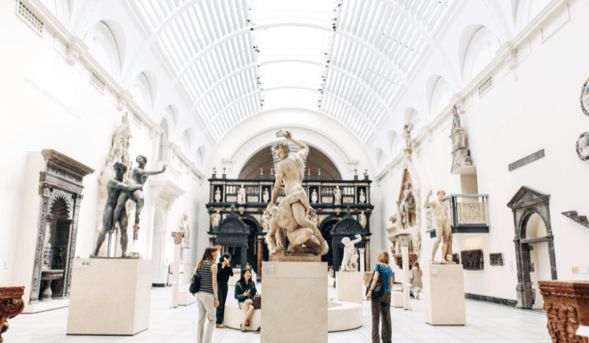 #6 Be Spontaneous & Safe
Now I may have been giving you tips on how to have an adventure, but really the only way is to put yourself out there and do what you want to do! If you want to visit a new city every weekend go for it, if you want to never leave the city and instead explore all the places around you that's awesome too!
Taking an adventure should be fun and stress free but it also should be safe, especially when you are not fluent in the language. One of my go-to ways to stay safe is to let someone reliable know where you are going and when you should be back whenever you are traveling.
It's also important to have all your important documents up to date and have a form of currency in case of emergencies. Lastly, don't be stuck to your phone the whole time! Take in the experience and be in the moment!
Are you ready for your next big adventure during an internship abroad? Apply now!