My name is Wes, and as a nontraditional student participating in GE's program, I highly recommend pursuing this once-in-a-lifetime experience.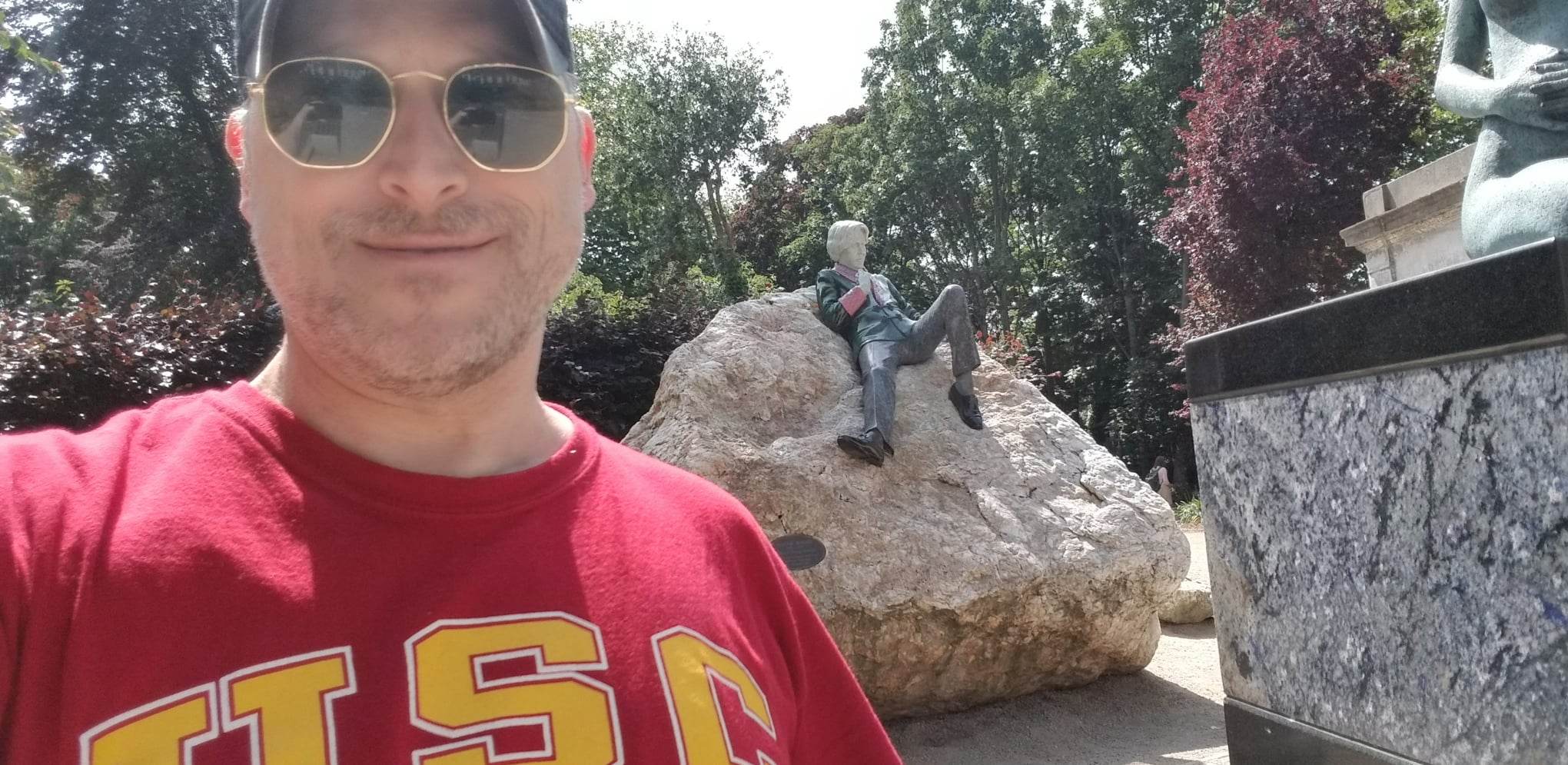 I was a retail manager in my forties when a severe back injury forced my hand to make an abrupt career change. I knew I wanted to expand my knowledge and create a bridge to a new career, so I applied and was accepted into the University of Southern California to join their Masters in Applied Psychology Program (MAPP). A semester-long internship is a requirement of the program, and I discovered that USC partners with Global Experiences to offer an internship in Dublin, Ireland. Long story short, I signed up and had one of the most beneficial career and personal growth experiences of my life.
Now I'd like to say that the decision to go to Ireland was a no-brainer, but it was a struggle for me to decide to go. I knew I would be in a different place in my life than most of the interns participating in the overseas program; after all, I was in my forties, married, and had a life in the states that I wasn't sure I could break away from. But my wife knew how much this opportunity would mean to me and convinced me to go. I am so glad she did. It has been a dream of mine to live in Europe. Not just as a tourist but as a resident. I missed this opportunity as an undergrad years ago and never dreamed I'd have the opportunity again. This program provided me with this amazing opportunity and a chance to pursue a lifelong dream! My advice…TAKE THE LEAP! I promise you this opportunity is worth it. Take the leap. Whatever obstacles you envision obstructing your path, GE and your university will help you navigate them and find a solution that works best for you.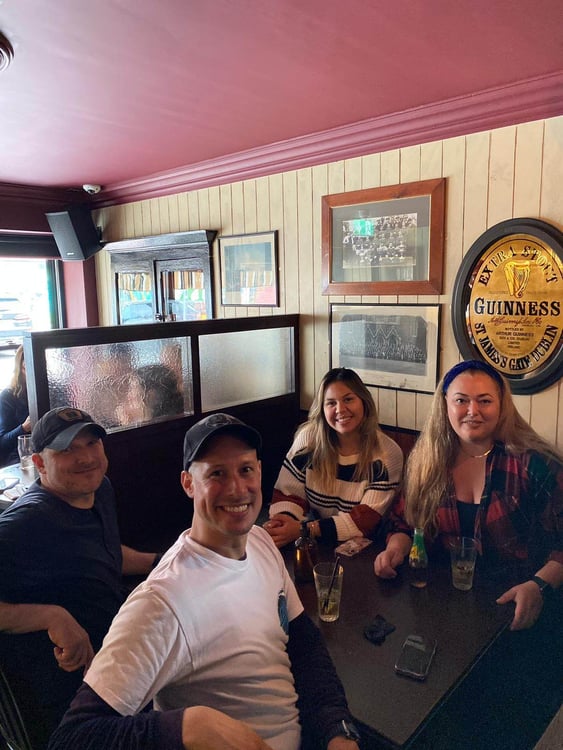 That being said, some information and tips that I would have found helpful to get the most out of my experience are:
Reach out and make connections. GE's 8-week program was just long enough to feel settled into the environment, embrace the culture, and, most importantly, get to know the people and the community. The relationships you can build through this program (both within the program and in your host country) will be unique and long-lasting and will change your perspective on so many things.
Speak up. You have the power to make this experience what you want it to be. Clearly communicate what experience and knowledge you would like to gain from your internship. If you know the industry, the job title, or even a specific company you'd like to connect with, work with your advisor to find this opportunity.
Don't be afraid to ask questions from your employer. It can be easy to sit back and quietly do the work that is given to you. But you may find that there is a lot going on that you are missing out on that you would like to be a part of. Find what aspects of your host company most interest you and ask to participate in them. Most employers will be happy to provide you with the experience to grow. You'll be surprised how often just asking to participate will be granted with enthusiasm. They won't know that you are interested if you don't ask.
Break out of your comfort zone. This is the opportunity for you to live a different life for a slice of time and to experience new and exciting things. If you find yourself on the outside, don't be afraid to accompany others to their events. Accept invitations to events and experiences that you might not normally participate in, and you will expand your knowledge of others and their knowledge of you. Going into this, I was afraid that my being in a different stage in life from others in the program would isolate me. Instead, I found that my differences enriched others' experiences and the group's diversity. Embrace and share your differences with others, and embrace their differences as well.
Stay connected with home. My biggest deterrent from living overseas for the summer was being too disconnected from my family. However, staying connected throughout was much easier than I anticipated. Utilizing various systems like WhatsApp, Facebook Messenger, etc., I was able to connect with my family every day.
Focus on the Positives. Remember that this is not a vacation, so you are going to come across day-to-day annoyances (e.g., traffic) and setbacks. Accept that peaks and valleys are all part of the journey and will make your experience that much richer and more useful to you. Embrace these difficulties to learn and grow from them. You will find that the peaks far out way the valleys.
Having been through this experience, I can say that this program has given me more confidence and provided a change in mindset that will contribute to my future success in my career.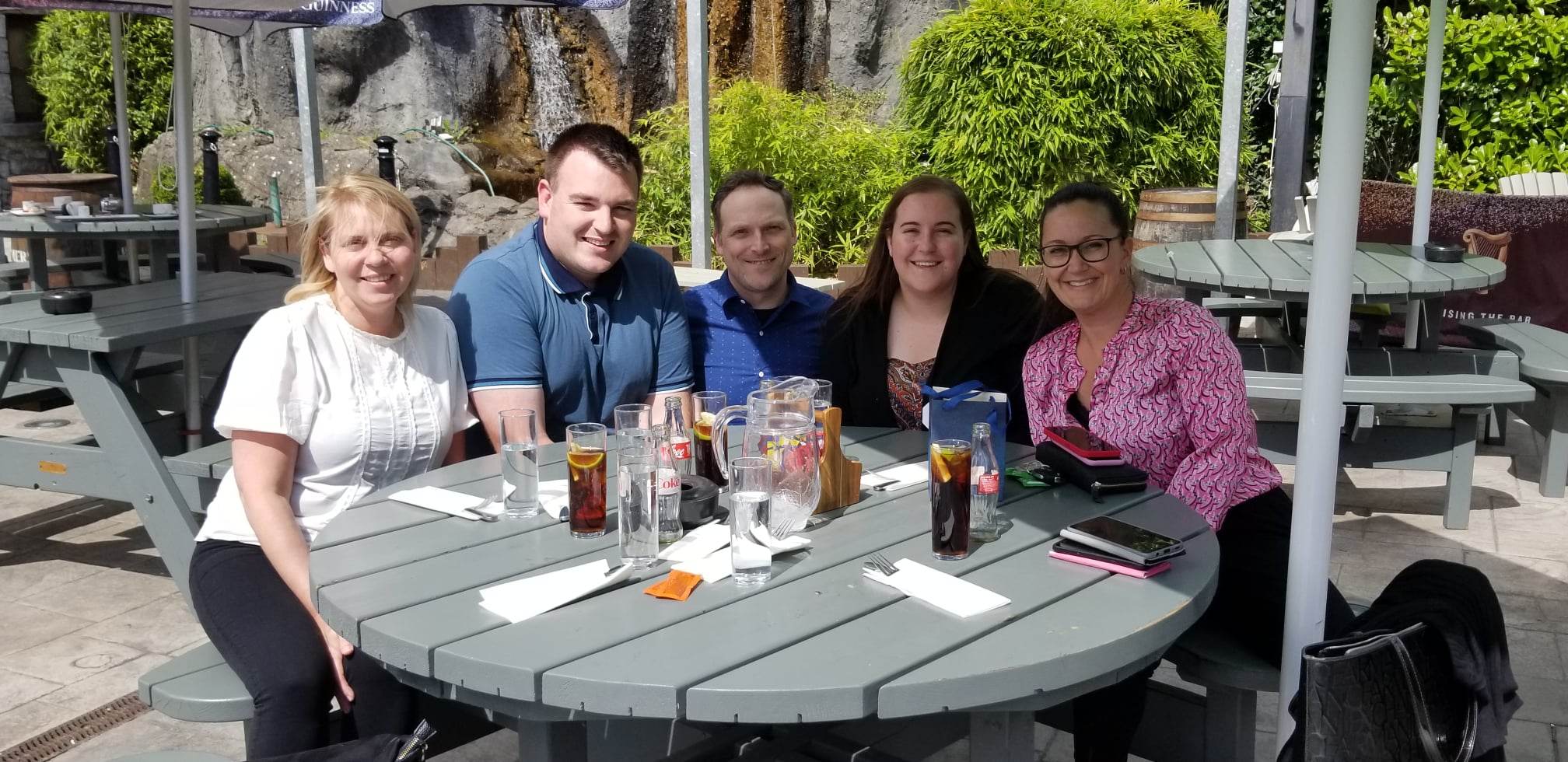 First, living abroad in a new culture has changed my professional and personal perspectives. I have a broader worldview of where the United States fits into the world and how others view us. For example, Irish culture is very much a work-to-live mentality, in direct opposition to the live-to-work mindset I experience here in the states. Here in the US, achieving a work-life balance is a tough goal to strive for. In Ireland, it is a way of life. This change of perspective has taught me to prioritize this value in my life because it is important to me.
Second, I have a renewed confidence to speak up and communicate my goals. I have always believed that if I work hard and prioritize others, I will be recognized for this and provided the opportunities I feel I've earned. To get the most out of this internship, I learned to speak up to communicate my goals and request to participate in various opportunities. I now know that people are more than happy to include you and help you grow, but you have to speak up and let them know that you are interested in this happening. It's a win-win.
Third, living abroad for an extended period of time taught me how to thrive in an unfamiliar environment. The key for me was to stay open-minded to new ways of doing things. I learned to keep my eyes and ears open and to make decisions based on empathy. In doing this, I felt better connected to my coworkers, my GIS program cohort, and the culture in general. By the end of my time in Dublin, it felt like a second home.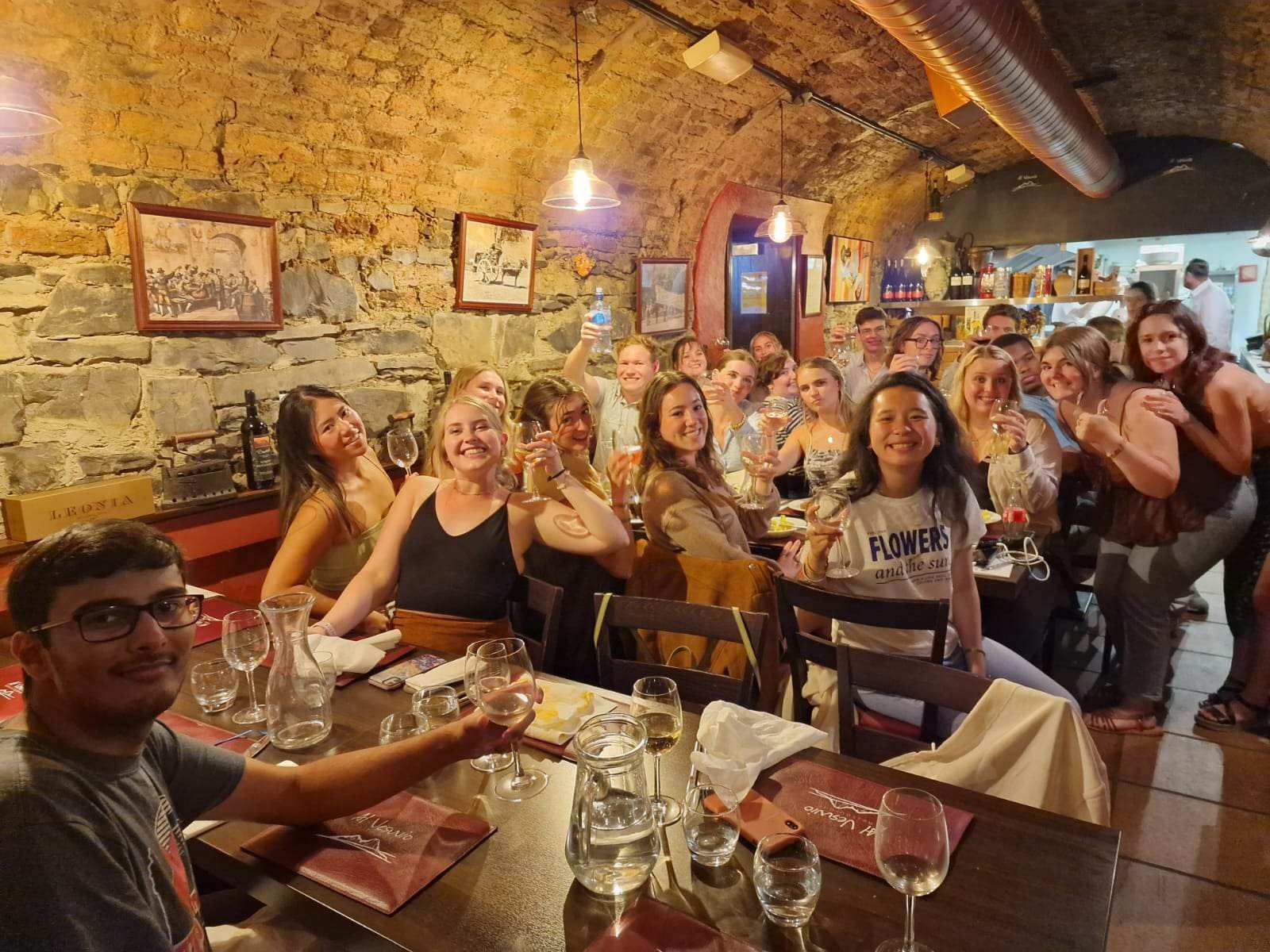 Don't miss out on this opportunity. It truly is a once-in-a-lifetime experience that will enrich your life on so many levels. Don't worry; fantastic people are there to support you through every step of your journey. Take the leap, and you will not regret it!