Janissa is a junior at Missouri State University. She is studying fashion business, and this summer she is working in the beautiful city of Florence! The designer for which she works is high-end, personable, and fashion forward.
Pre-Arrival Jitters
My main concern was the language barrier that I expected to face upon my arrival. To my pleasant surprise, Florence and my company are both extremely English friendly and I have not had many issues with not being able to speak Italian.
By far, I am most surprised by the generosity of the people I have met here in Europe. Everyone, and I mean everyone has been so kind and welcoming. Florence has been incredible and I have fallen in love with the city. I even spent a week in Milan and found myself missing Florence and counting down the days until I would return. Some small challenges I have faced in Italy include the lack of dryers and having to hang dry my clothing. Do as Europeans do I guess?! Electronic usage has been an adjustment, but other than that I am loving Italy.

Italian Travel
I have traveled to Rome on our third day in Italy for a day trip with three of the other GE interns and soon to be friends. We had a wonderful time and were able to see nine historic landmarks in a matter of four hours!!
I worked in a Milan showroom for one week and I am currently in Paris working at another showroom. I have plans to travel to the Amalfi Coast, Positano, Capri, Pompeii, Mt. Vesuvius, Rome, and Pisa on a road trip with my boyfriend when he comes to visit.
Advice for Future Interns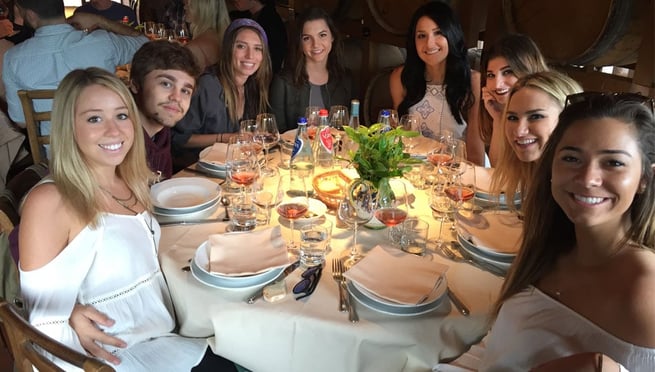 My best advice? You should take spontaneous day trips to other cities, especially during the first week of the language course when you have the most time to explore. Get to know the other interns and go with a group. Have weekly dinners together and try to experience as much as you can while here. This is your time, enjoy it while you can because it goes by in a flash!
Life-Changing Work Experience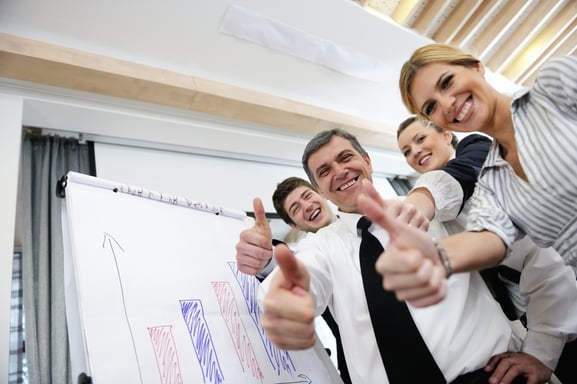 My internship is a "decide each day" what my job will consist of. I last minute was added to the Milan and Paris trips so I have been on two business trips in my two weeks with Mino Maestrelli. I was surprised (& so excited!!) to see business cards with my name printed on them that are handed out to potential clients in the showroom. Let me tell ya, it's full days for sure. I start my day around 9:30am in the showrooms (Firenze, Milano, Parigi) and I leave the showroom around 7pm. ~but~ most nights I attend networking dinners so my work day can be anywhere from 10-15 hours. Although the days are long, I'm so blessed to be doing something I enjoy and it's so worth it.

As for a little more job detail, in the showroom I take notes on an Excel document about each client that visits (what territory they are from, what comments were made about the collection, contact information, etc.) I couldn't ask for a better host and the opportunities I have been given are beyond comprehension.